Xiaomi Wired Mechanical Keyboard
Brand: Mi
Model:

JXJP01MW

What is it:

Keyboard

Release date:

May 2022
Report an error
Buy Xiaomi Wired Mechanical Keyboard at best price
Analysis of Xiaomi Wired Mechanical Keyboard
Xiaomi presents a new keyboard for the Chinese market, in this case with cable.

Xiaomi Wired Mechanical Keyboard adopts 104-key full-key layout, 426mm compact size, and 104-key three-zone keycaps. While meeting the needs of various office scenarios, it is smaller than the general full-key keyboard, effectively saving more desktop space.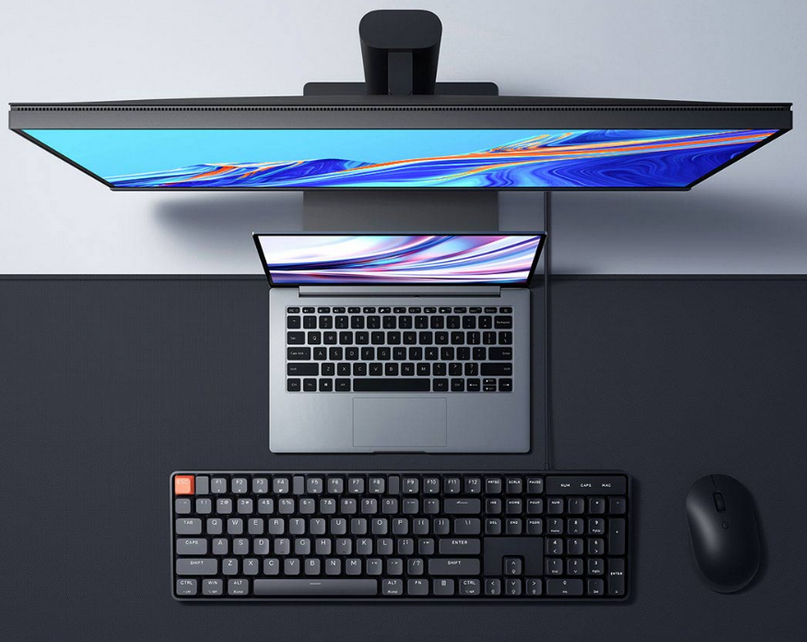 The keyboard is compatible with Win/Mac systems and can be quickly switched between using the Fn + Win key combination. It has two types of spindle body options: blue spindle and red spindle (no spindle body manufacturer is advertised), supports 50 million times of compression, and has no 26-key punch.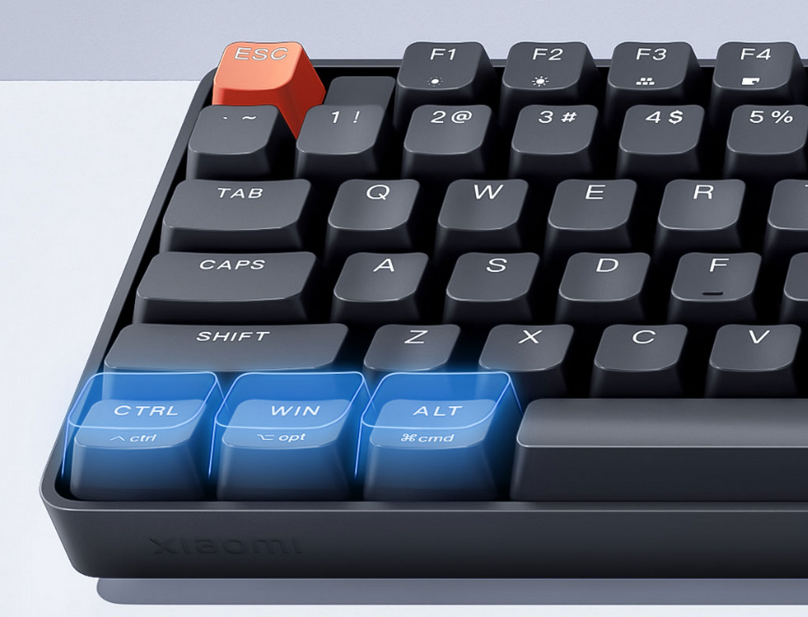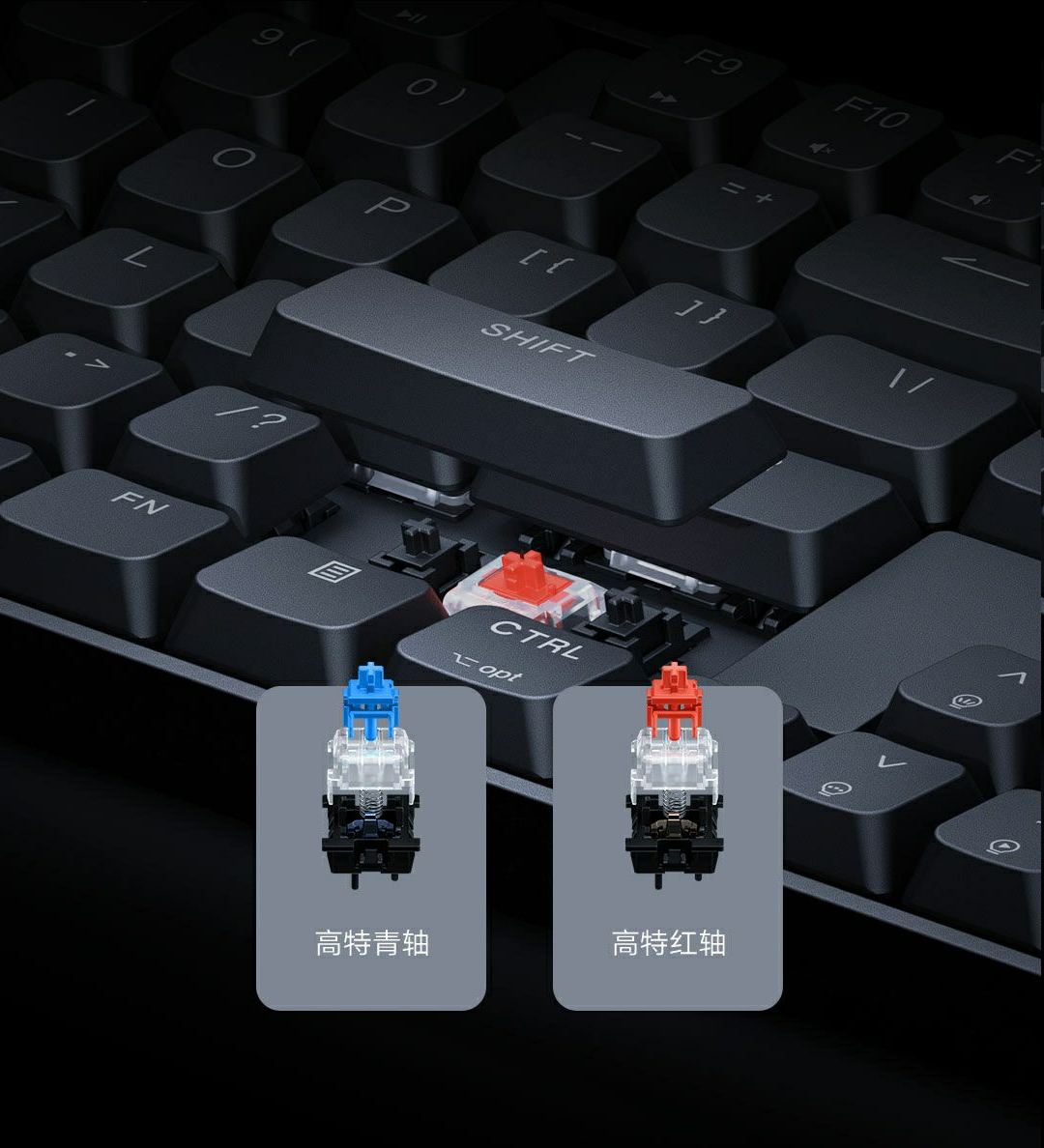 Additionally, the keyboard features a one-piece molded lower case frame, a depressed key design, white LED backlighting, and a two-tone injection molded keycap that supports 6 backlight mode settings.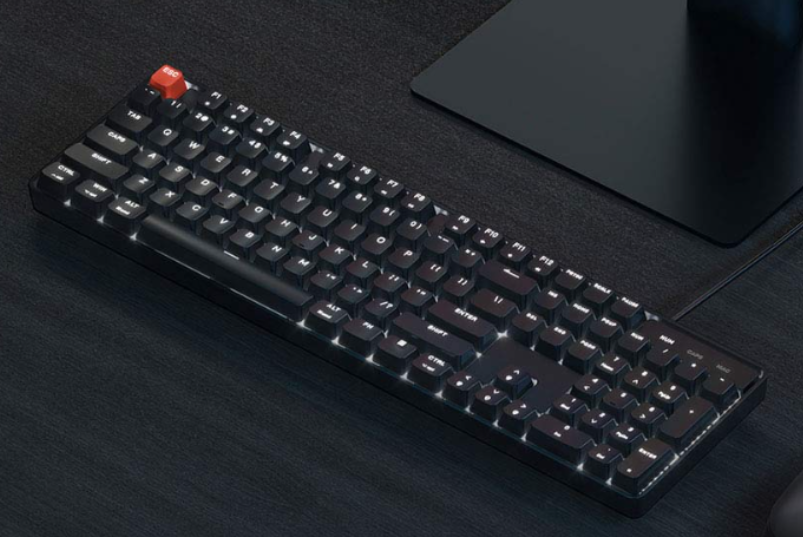 The Xiaomi Wired Mechanical Keyboard also features a large rounded corner R key with two-stage foot straps that weighs about 943g and measures 426x122x38.5mm.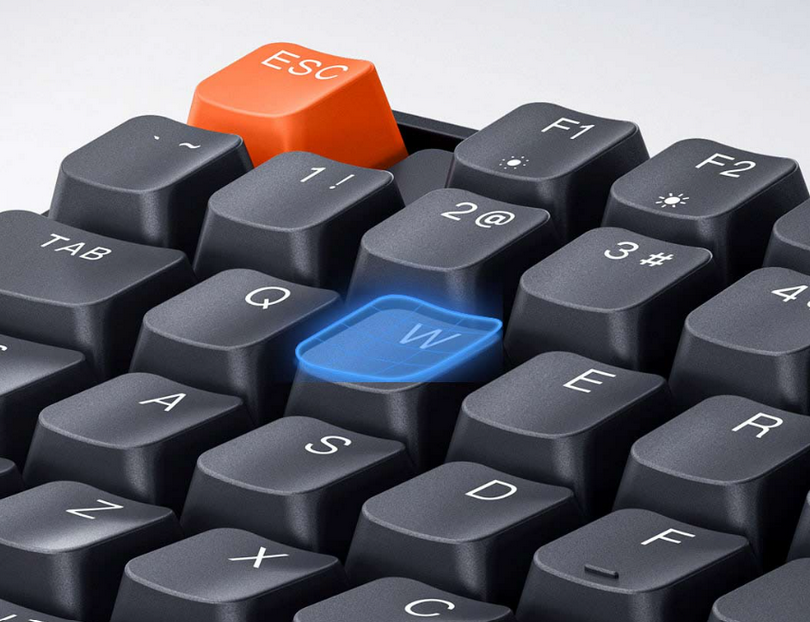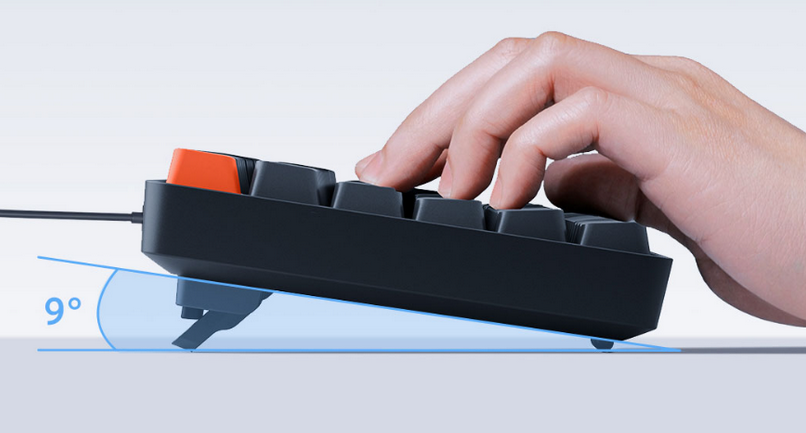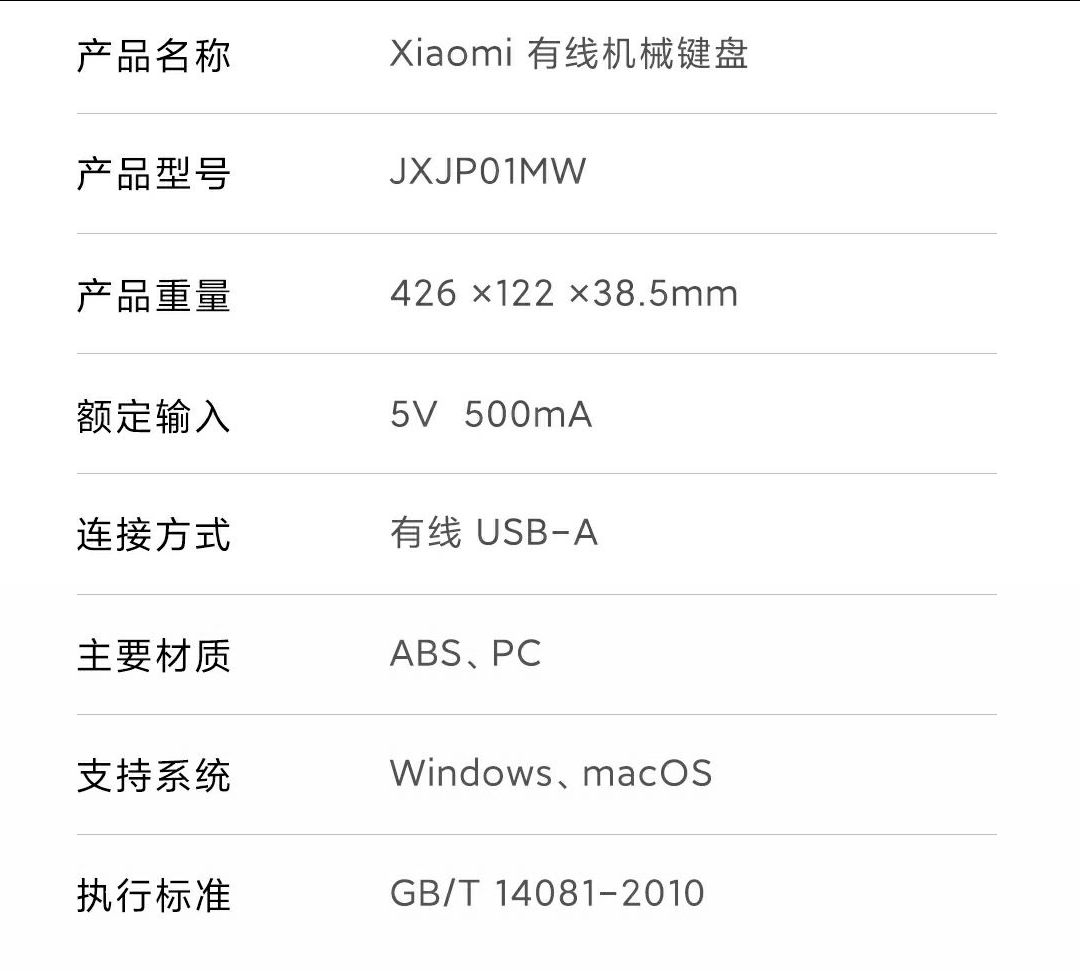 Best deal