Exclusive China
Xiaomi Type-C 5-in-1 Docking Station
Brand: Mi
Model:

XMDS05YM

What is it:

Hub

Release date:

November 2022
Report an error
Buy Xiaomi Type-C 5-in-1 Docking Station at best price
Analysis of Xiaomi Type-C 5-in-1 Docking Station
Xiaomi recently launched a new five-in-one Type-C docking station, supporting PD3.0 protocol, 4K external large screen, Xiaomi Type-C 5-in-1 Docking Station.
It adopts an aluminum alloy shell, with its own hidden cable storage slot, which can be expanded to 3 USB-A 3.0 ports, a USB-C interface, and an HDMI interface via a USB-C interface, efficiently solving the problem of computer interface, compatible with Windows, Android, macOS, Linux and other systems, driver-free, plug and play, to meet the needs of office expansion.

In addition, the extended USB-C interface supports 100W PD power supply, 90W power for notebooks, 10W power for peripherals, and the HDMI interface supports video transmission up to 4K 60Hz.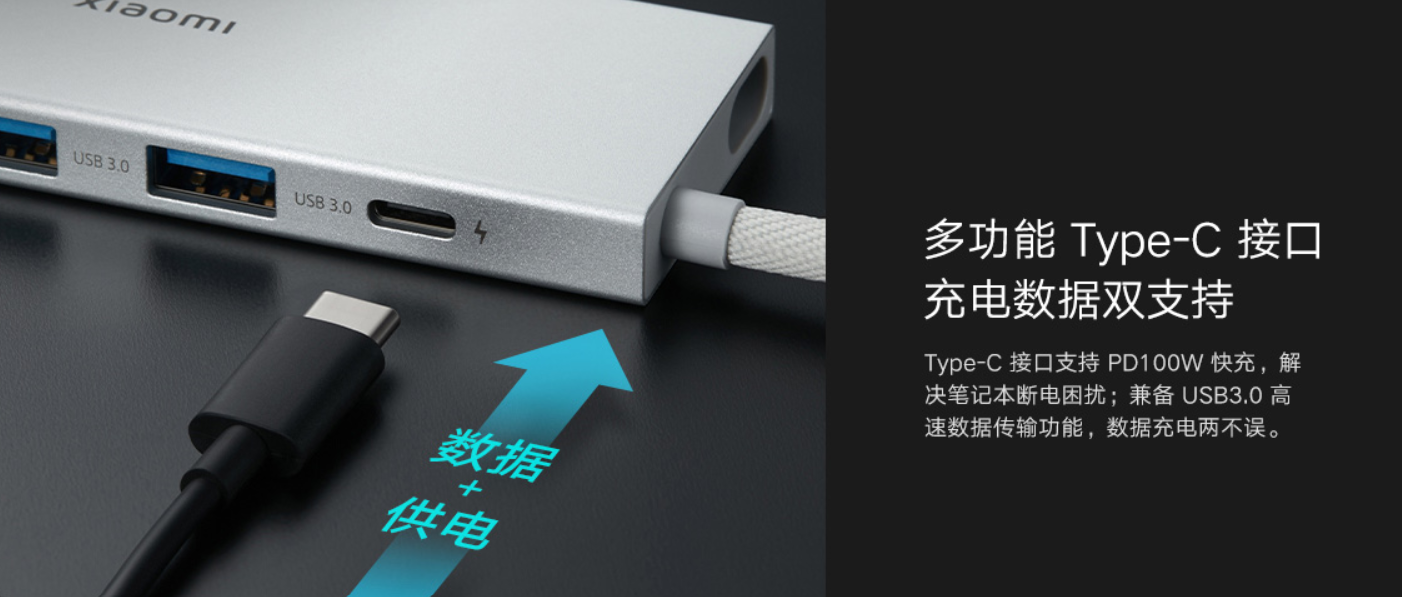 Best deal