Xiaomi Temperature and Humidity Monitor Clock
Brand: Mi
What is it:

Table clock

Release date:

March 2022
Report an error
Buy Xiaomi Temperature and Humidity Monitor Clock at best price
Analysis of Xiaomi Temperature and Humidity Monitor Clock
Xiaomi brings the Xiaomi Temperature and Humidity Monitor Clock to the global market.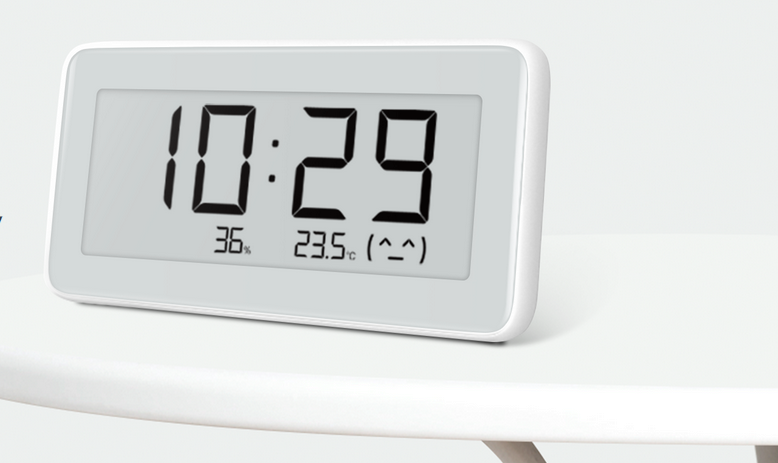 It is a large clock that also shows the current temperature and humidity. Thanks to electronic ink it offers a clear and clean vision at all times.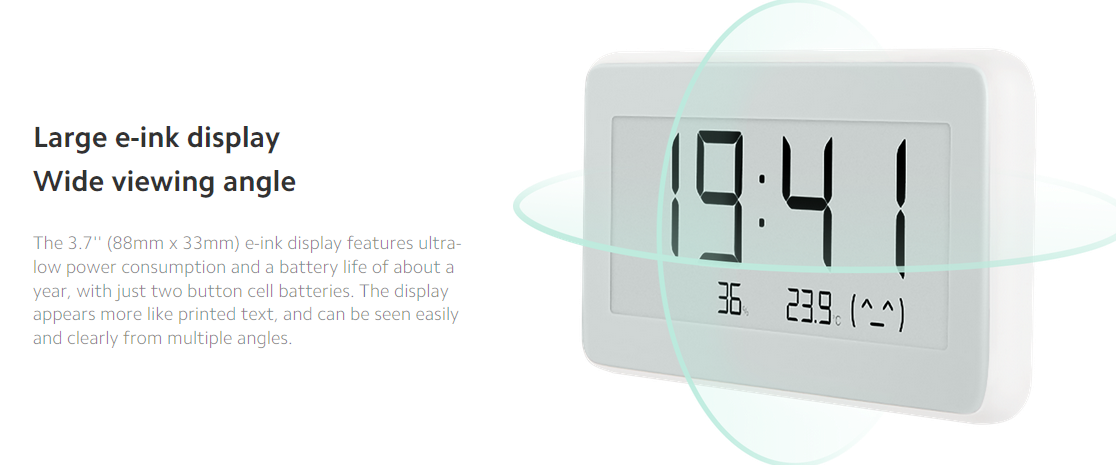 It also has Bluetooth 5.0 connectivity thanks to which we can monitor your data outside the home.
On its screen we can see a simple face that will change its state according to the humidity and temperature parameters.


Best deal