Xiaomi Smart Humidifier 2 UV-C
Brand: Mi
Model:

MJJSQ05DY

What is it:

humidifier

Release date:

August 2022
Report an error
Specifications
Tasa de humidificación
350 mL/h
Report an error
Buy Xiaomi Smart Humidifier 2 UV-C at best price
Analysis of Xiaomi Smart Humidifier 2 UV-C
Xiaomi launches, both for the Chinese and global markets, a new humidifier, which, in this case, incorporates water sterilization technology to create healthier environments. This is the Xiaomi Smart Humidifier 2 UV-C.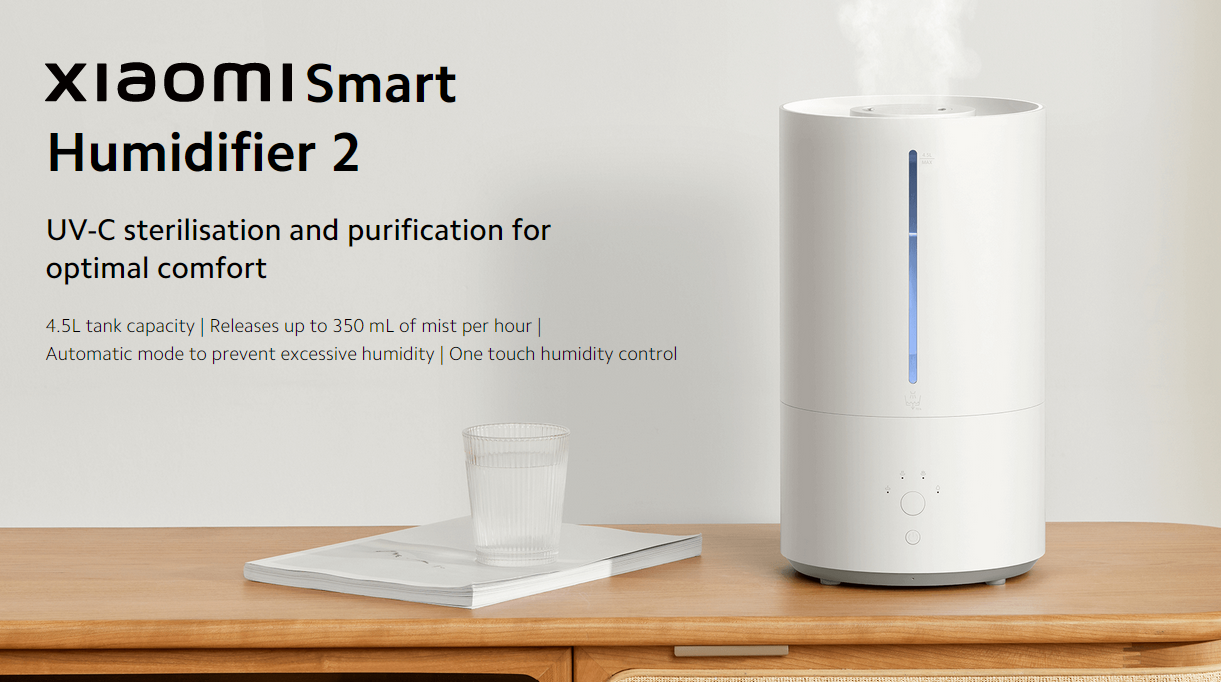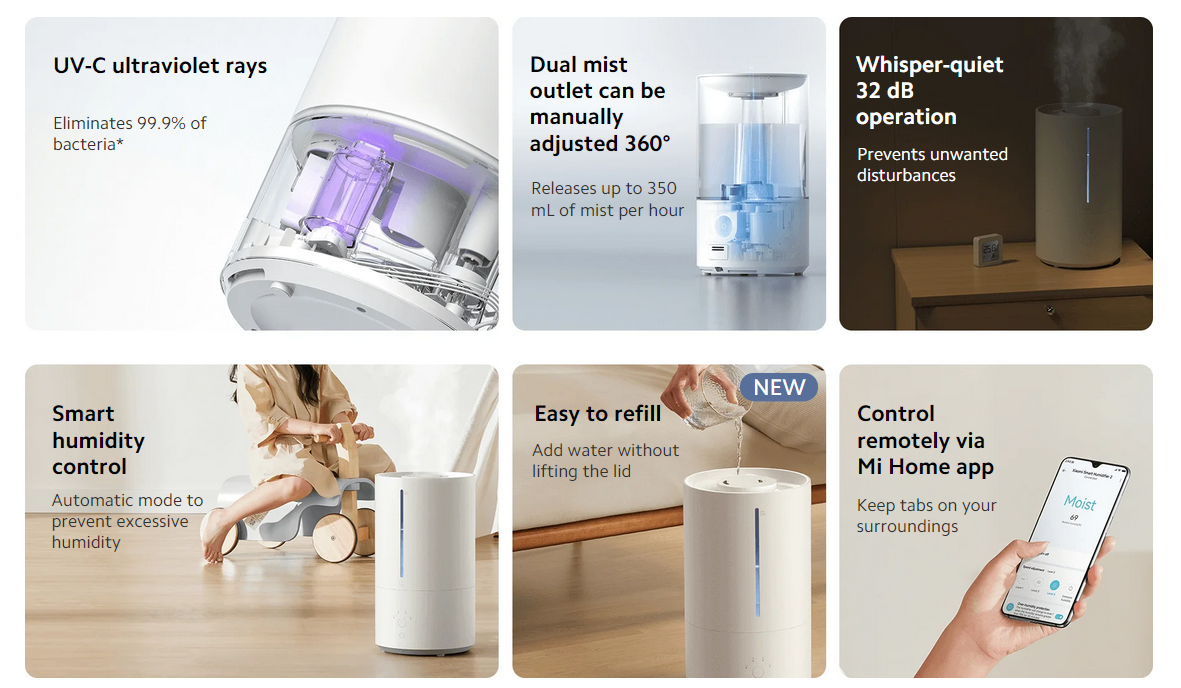 Thanks to UV-C sterilization technology, the humidifier effectively eliminates bacteria that can be generated in the water, even those that can be generated in the humidifier itself, thus creating a healthier and safer environment.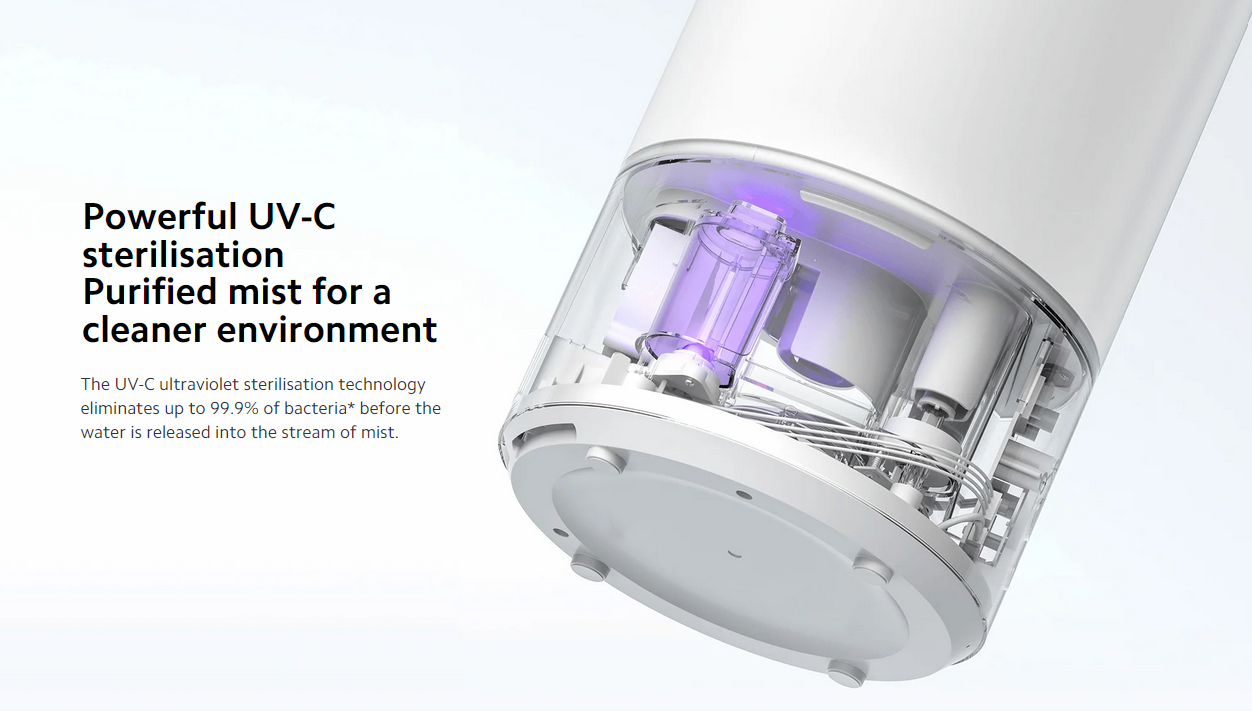 Thanks to its 4.5-liter tank, it is capable of generating continuous mist for 32 hours without the need to recharge water. In addition, the mist generated is ultrafine, without dripping, and with a flow rate of about 350 mL/h.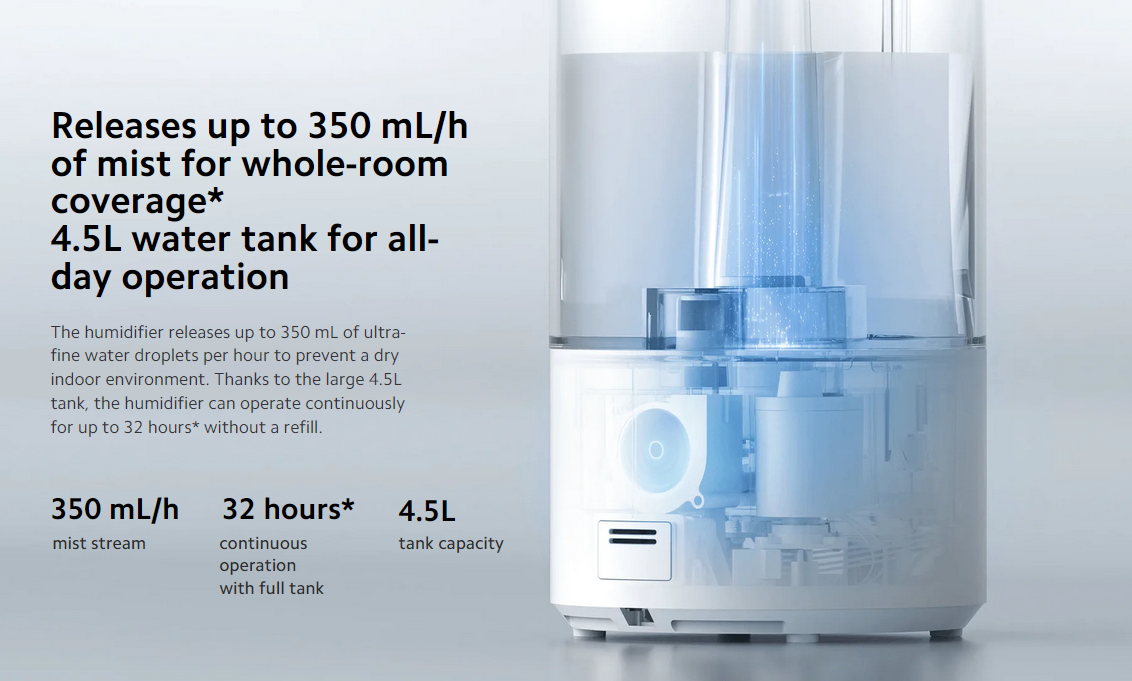 It has an excess humidity prevention system. Automatically, the humidifier will correct the mist level, or even stop working if the humidity exceeds 85% in the cabin. This function is only available if it is enabled within the Mi Home App, otherwise it is disabled by default. From the Mi Home App, you can also regulate the appropriate humidity level for us, and of course access many more remote control options.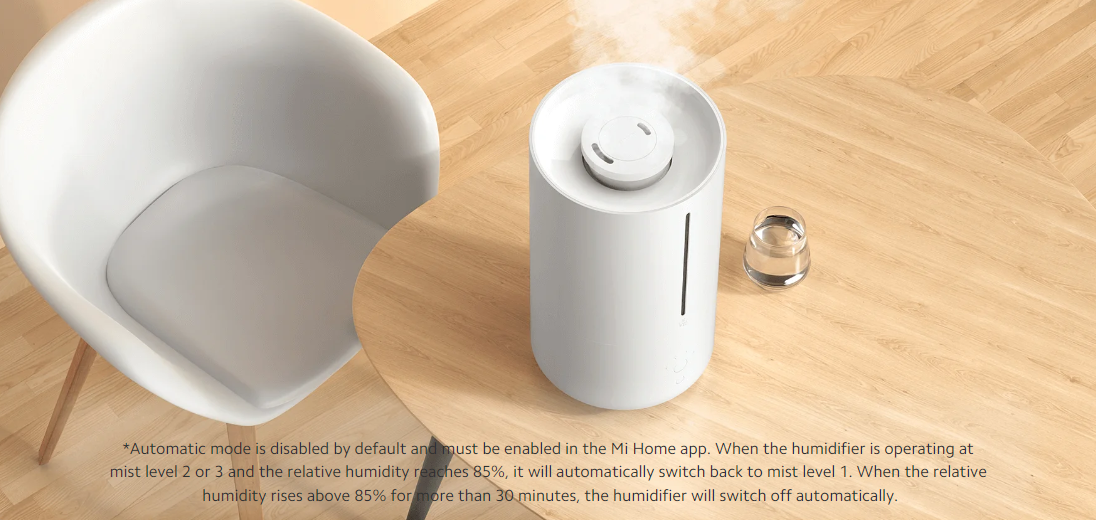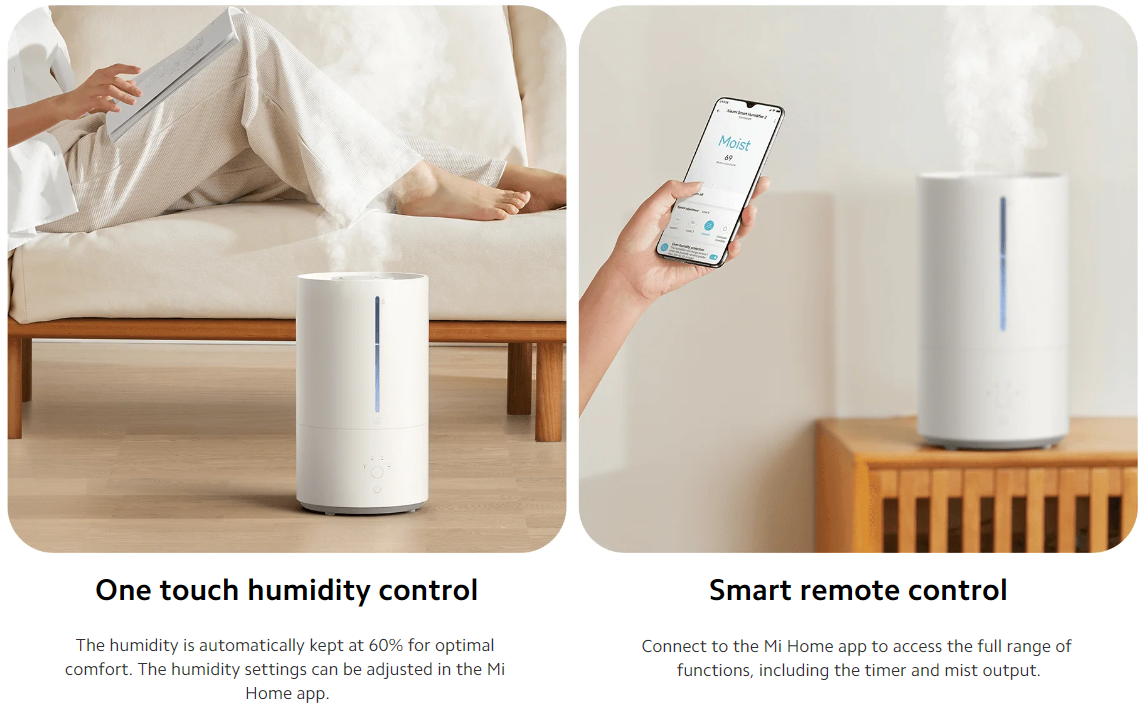 The humidifier is very easy to fill, since it has several options for it. You can add water without touching the humidifier, you can fill by lifting the lid, or if you want to fill more quantity, separate the tank from the base.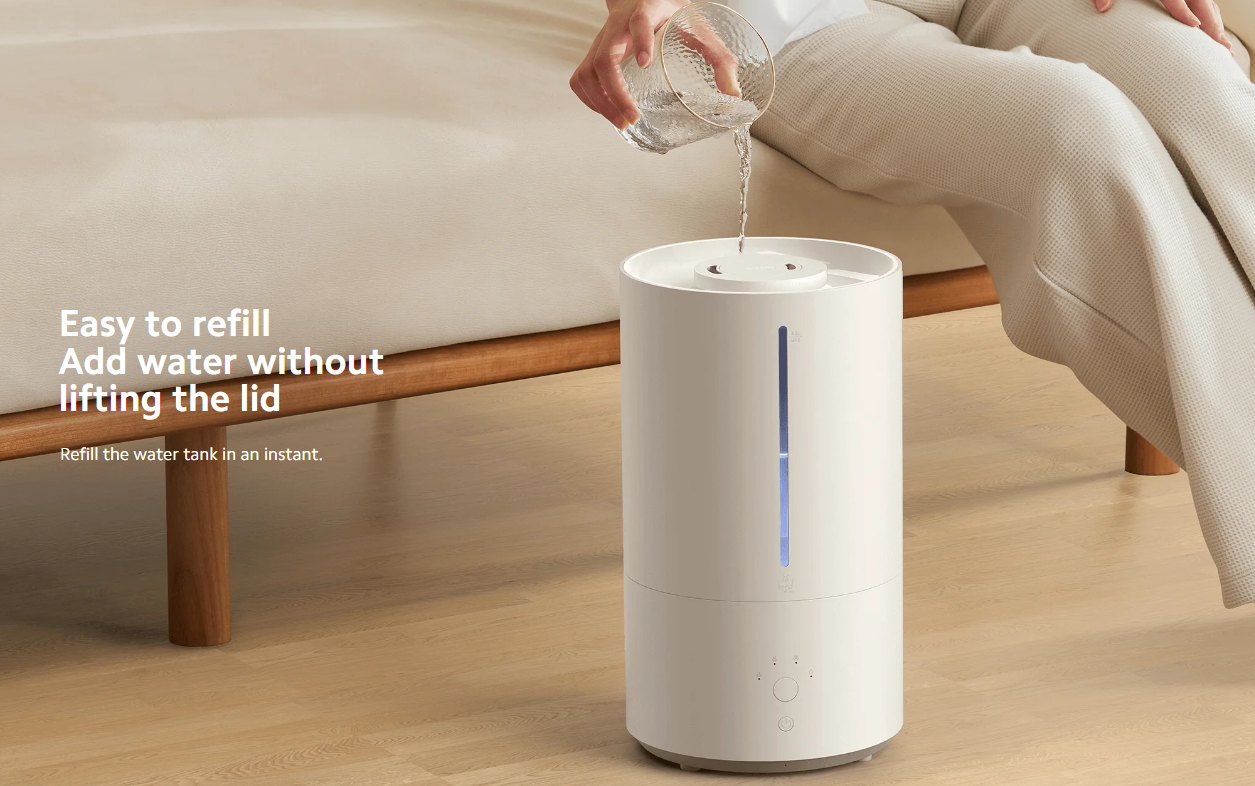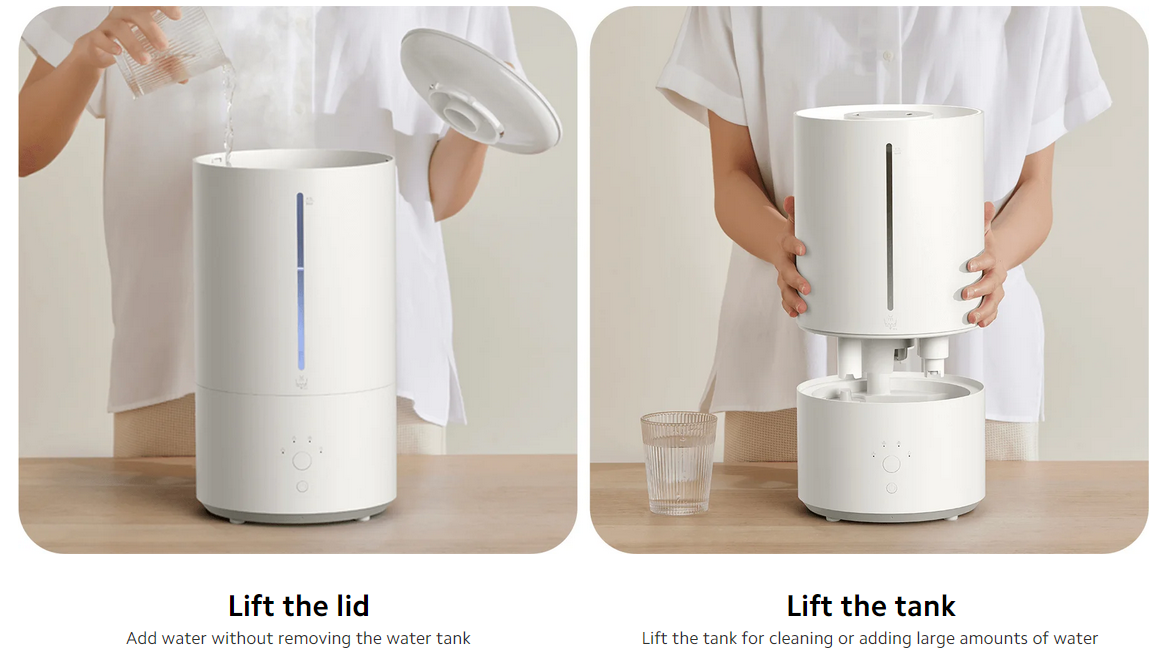 The humidifier features a state-of-the-art rotating mist dispenser, which rotates 360° to provide coverage of the entire room without the need for constant repositioning.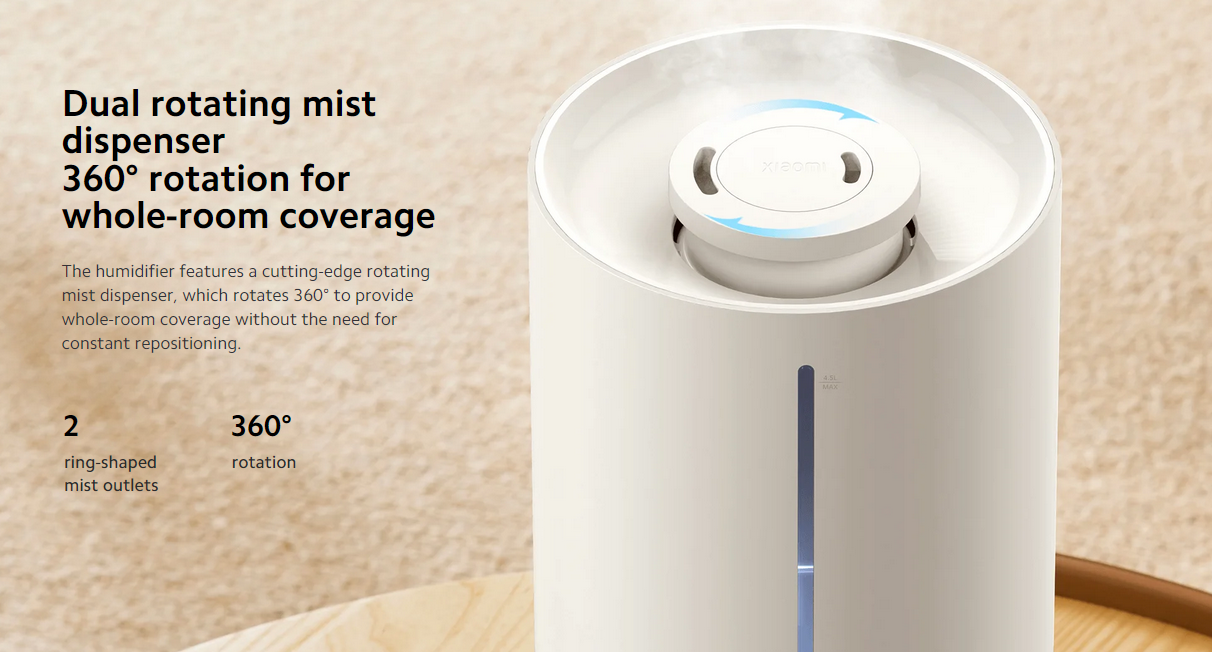 Silent and suitable to work during the night or moments of silence.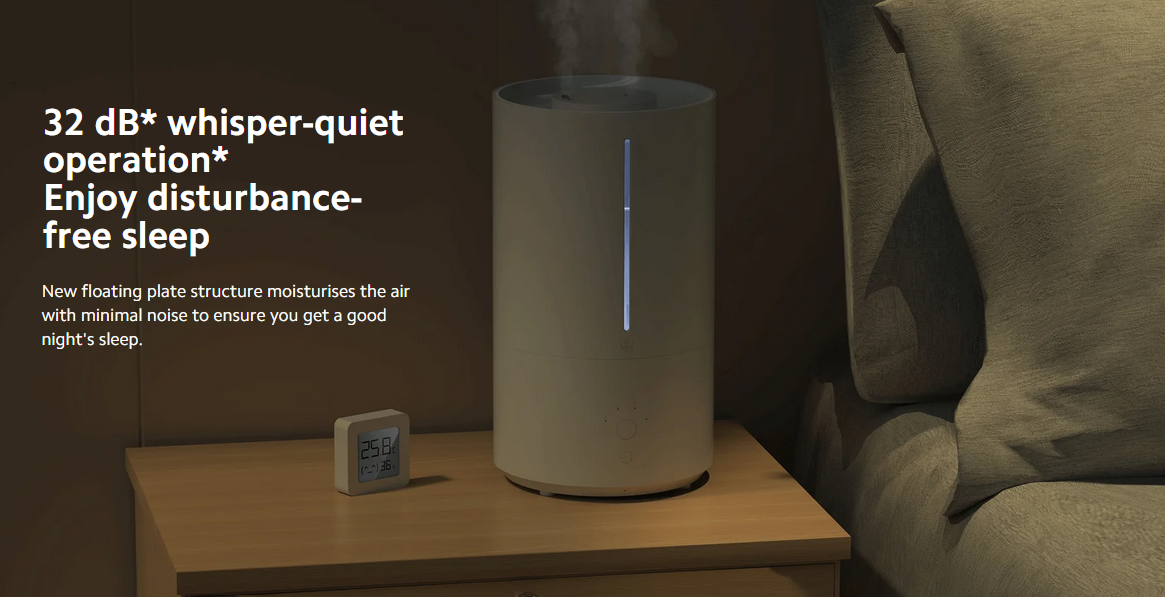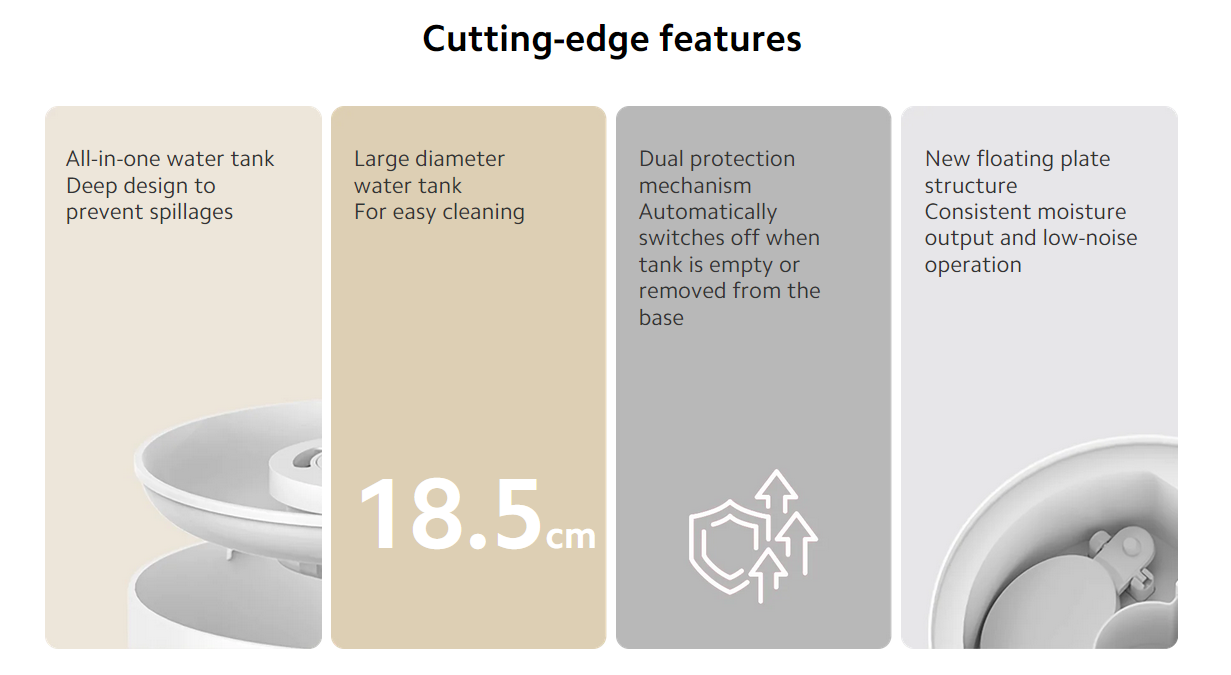 Best deal