Exclusive China
Xiaomi Router AX3000T
Brand: Mi
What is it:

router

Release date:

August 2023
Report an error
Buy Xiaomi Router AX3000T at best price
Analysis of Xiaomi Router AX3000T
Xiaomi presents a new router, the AX3000T.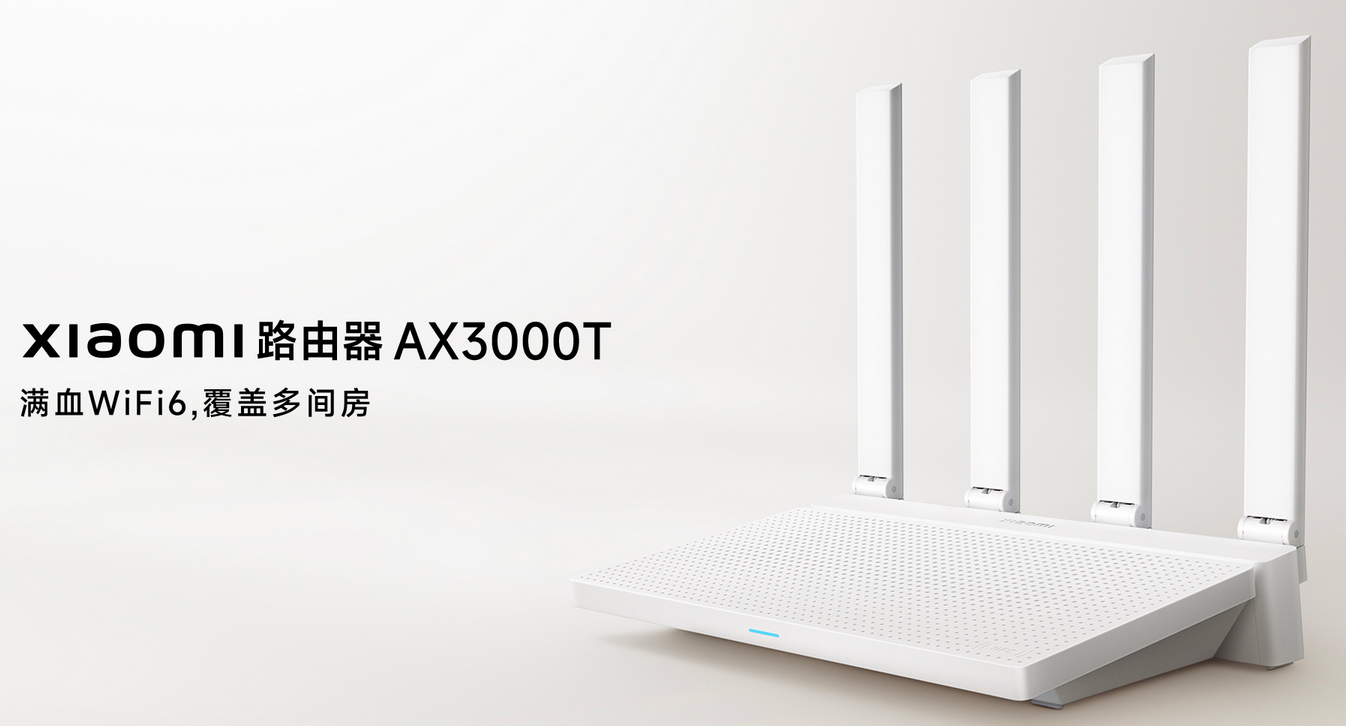 It claims to support WiFi 6, 3000 megabit wireless speed.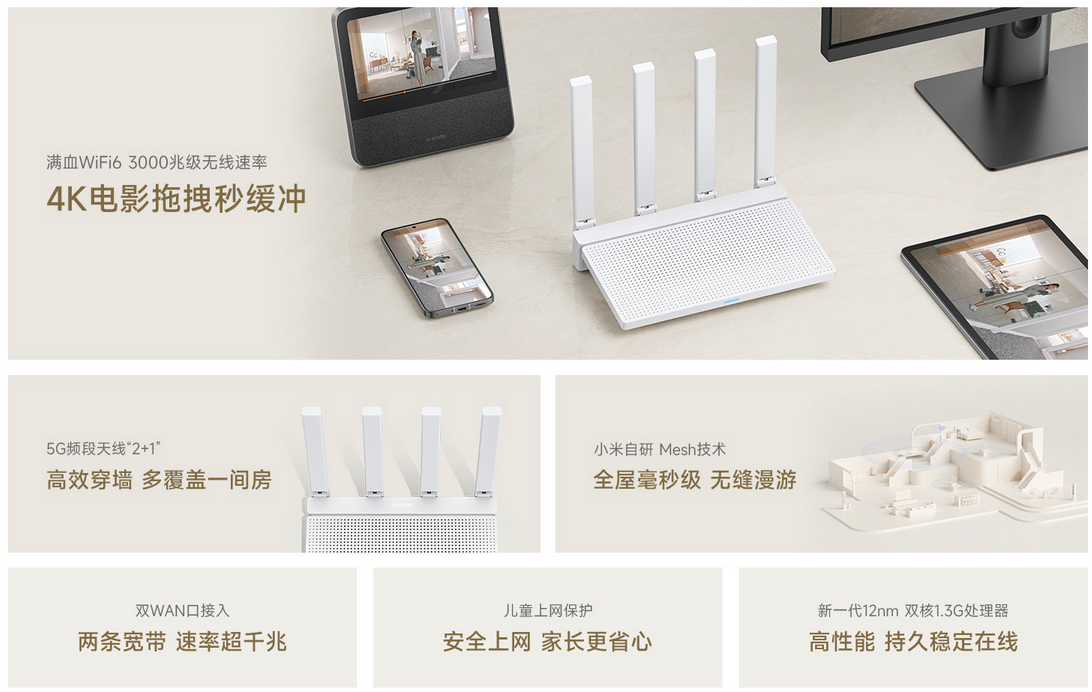 The exterior design is angular, and the pure white color scheme is suitable for multiple scenarios.
In terms of configuration, it is equipped with a 1.3GHz dual-core MediaTek Filogic 820 A53 processor, 256MB onboard memory, and can connect 128 devices.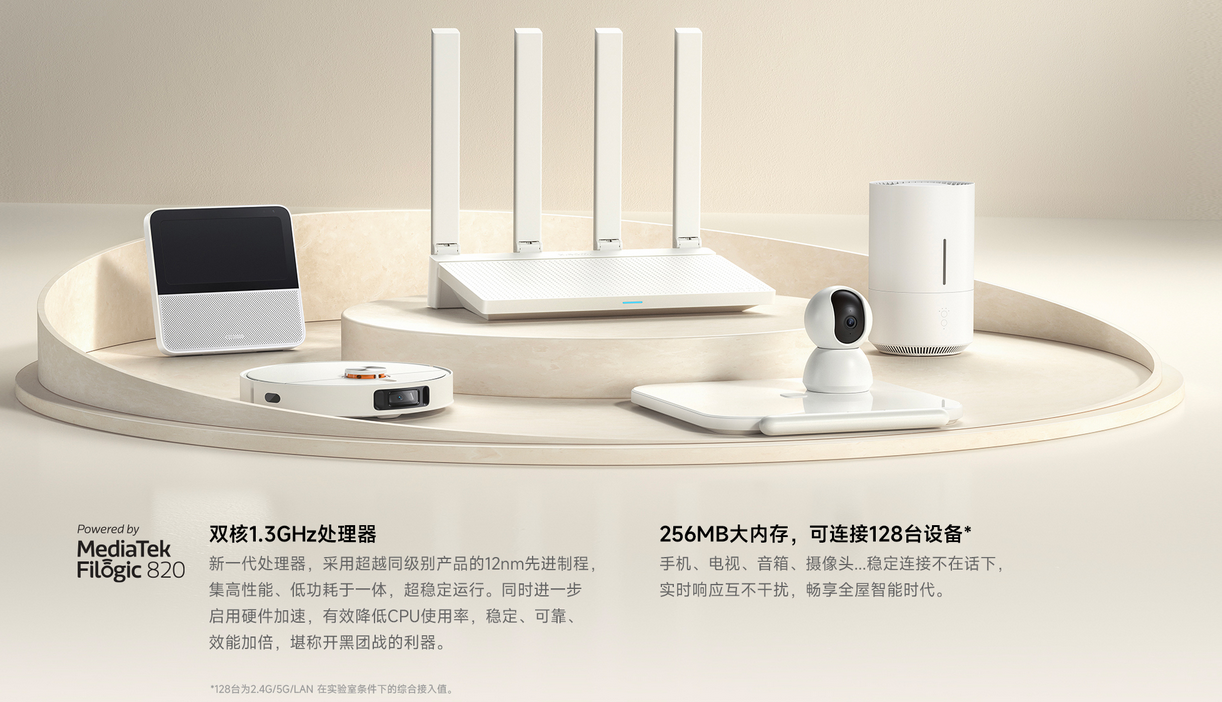 Support WiFi 6, 5G frequency band supports 160MHz bandwidth, the highest speed is 2402Mbps, simultaneous dual-band can reach 2976Mbps, thanks to high-performance dual-band antenna, the frequency band 5 GHz can make a '2 + 1' antenna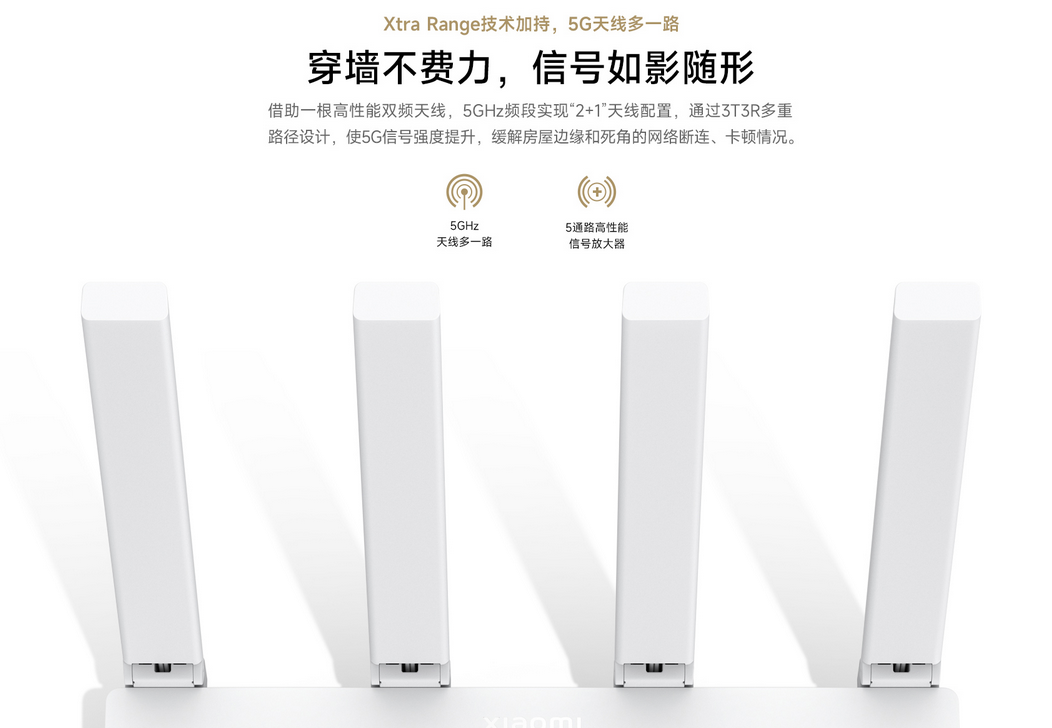 In addition, it provides four blind-pluggable Gigabit Ethernet ports, supports dual WAN, LAN port aggregation, and supports mesh networking. Functionally, it supports one-click connection of Mijia APP smart devices, and can also open exclusive acceleration channels for Xiaomi and Redmi mobile phones to reduce game lag.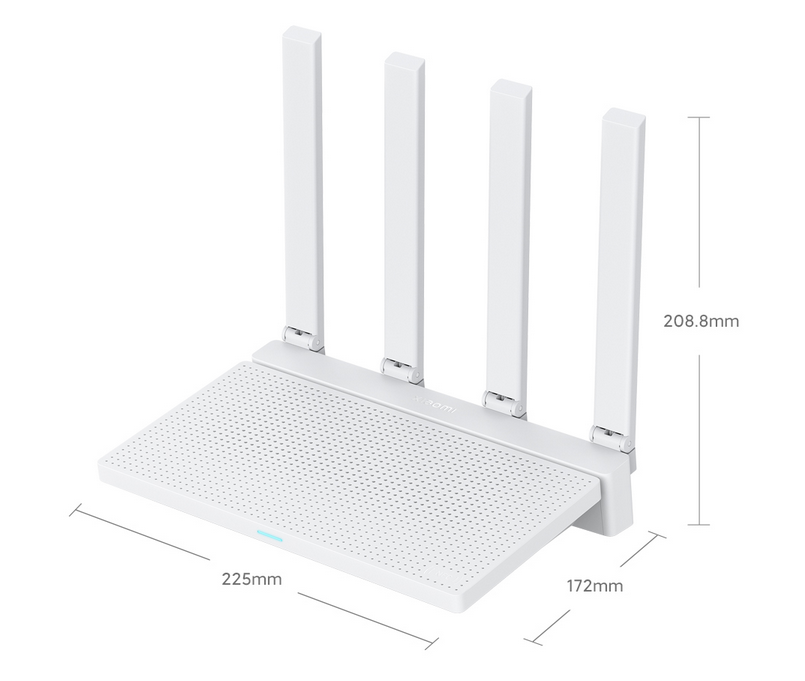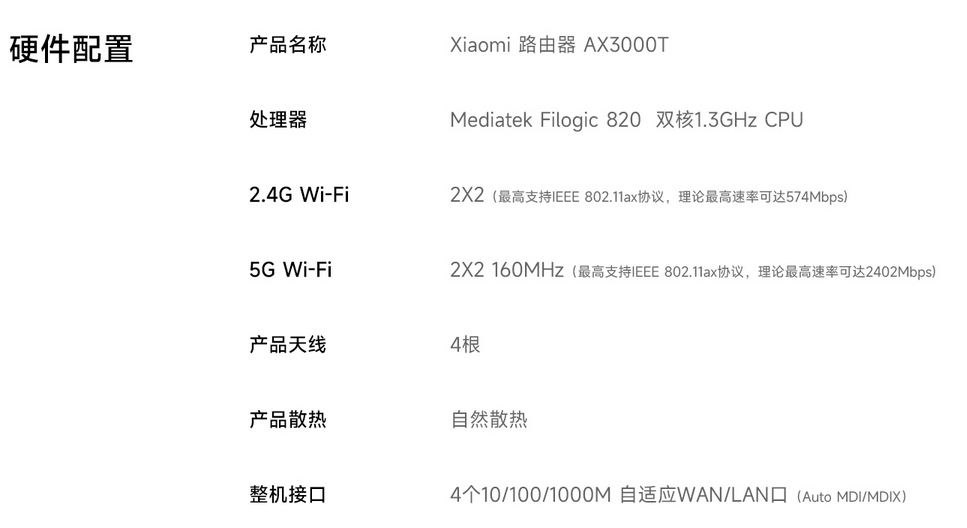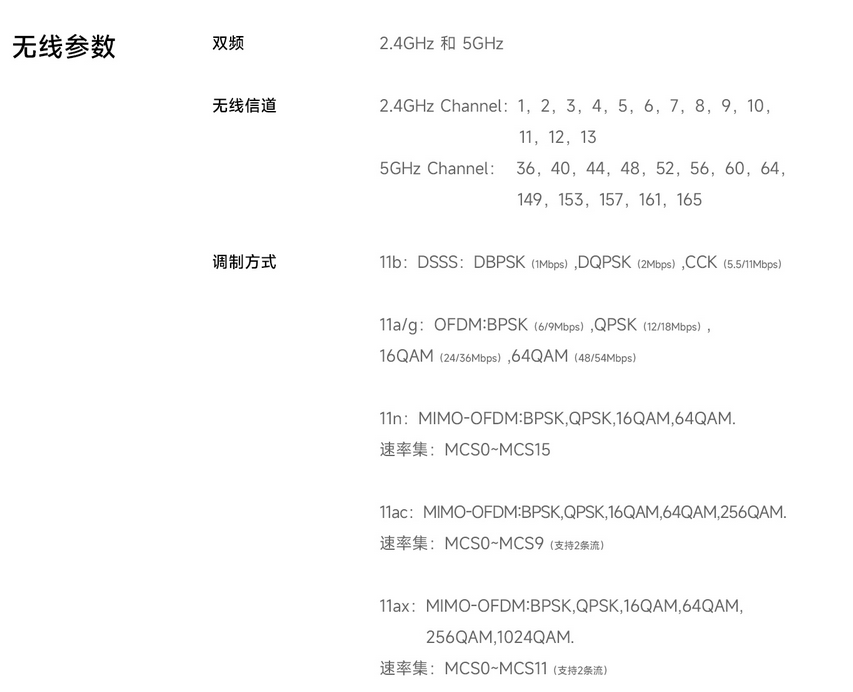 Best deal