Exclusive China
Xiaomi Router 10000
Brand: Mi
What is it:

router

Release date:

December 2022
Report an error
Buy Xiaomi Router 10000 at best price
Analysis of Xiaomi Router 10000
Xiaomi updates one of the most outstanding routers in its catalog, and brings us this Xiaomi Router 10000.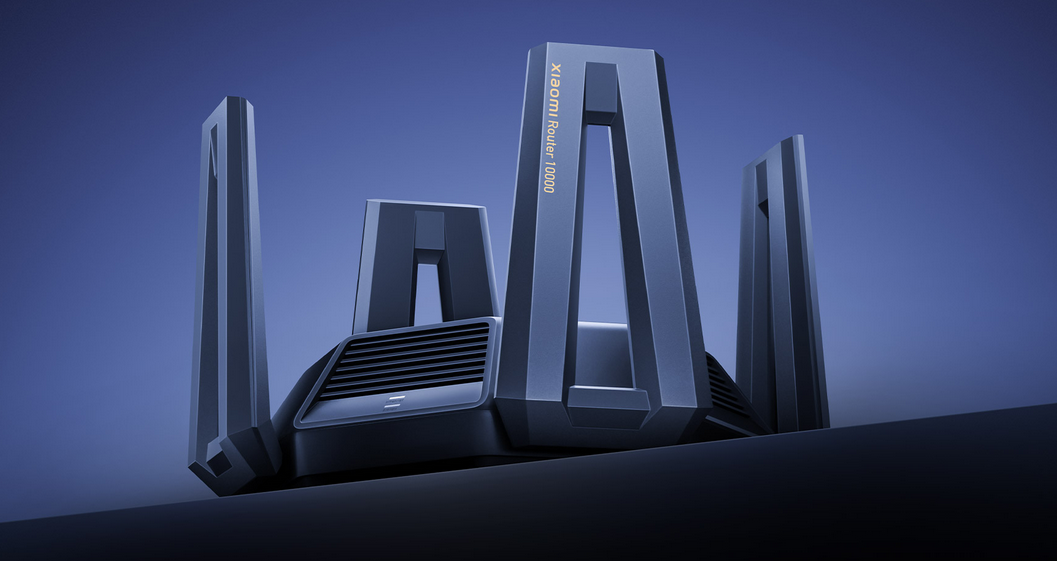 The Xiaomi 10 Gigabit Router has a wireless and wired transmission speed of up to 10 Gigabit, supports tri-band concurrency, and leaves enough space for next-generation needs such as VR gaming, 8K media streaming, and high-definition conferencing in real time. real.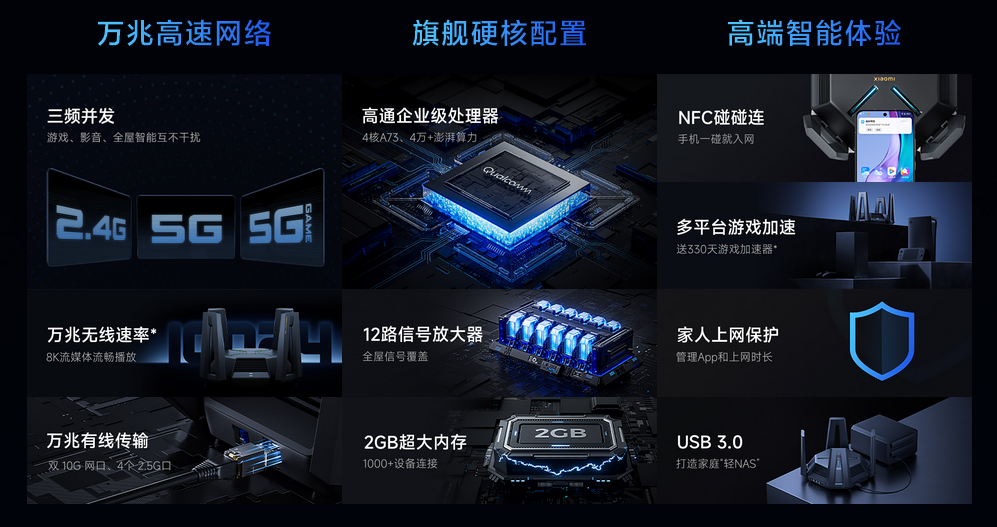 In addition, it also has an enterprise-class Qualcomm chip, 12-channel signal amplifier, 2GB super-large memory and other configurations, as well as a combination of high-standard dual 10G network port and USB 3.0 interface, allowing users to easily build a whole-home 10G internal network with NAS, enjoy ultra-high-speed transmission of up to 10Gbps, and immediately experience the epoch-making 10G network.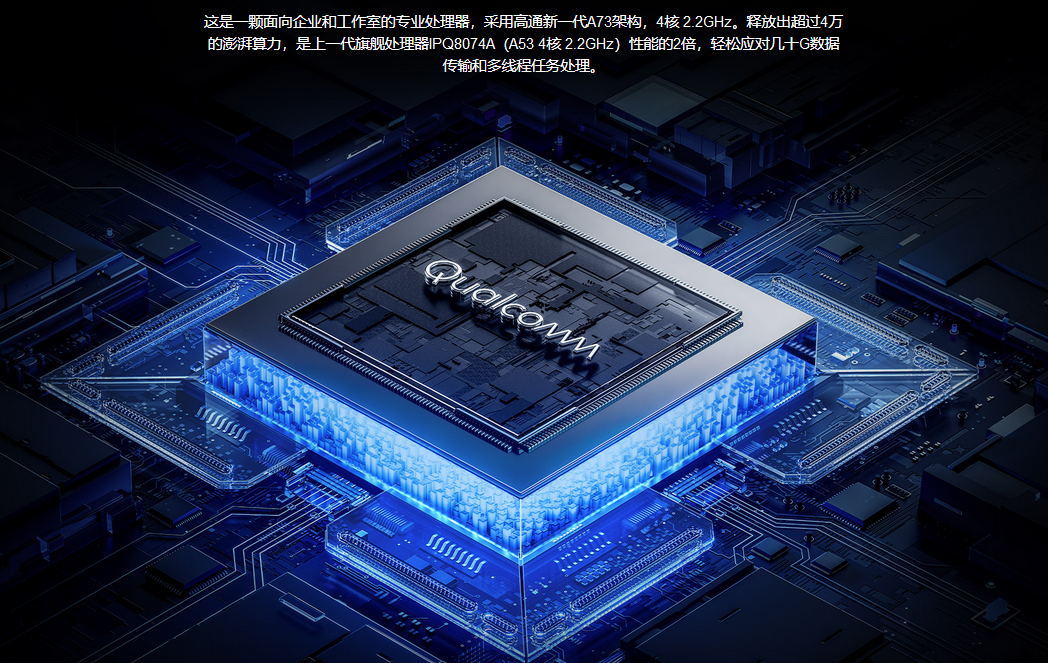 The 10 Gigabit network not only supports more devices to access and use, but also has a wider transmission bandwidth, which also brings less delay and higher speed, improving the network experience in all aspects. The wireless rate of Xiaomi 10G router has reached an amazing 10G, which is 20% higher than the previous generation flagship. It can leave enough space for users' diversified digital devices and high-flow entertainment.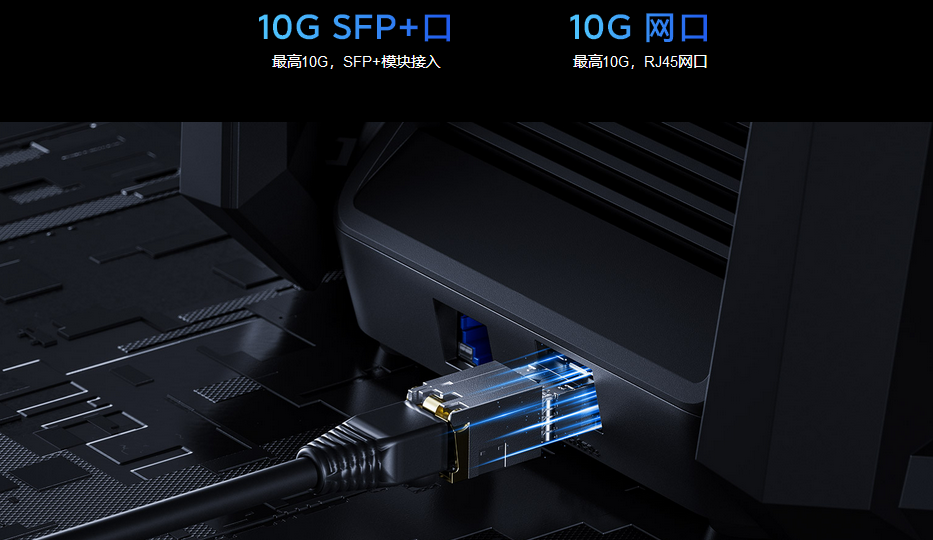 Not only wireless transmission, but also wired transmission has reached the 10G level. Xiaomi 10G Router is equipped with two 10G network ports, which support free switching between WAN/LAN. The SFP+ network port can support up to 10G optical/electric module access and easily realize fiber optic/network cable networks 10G throughout the house. The 10G network port is used with 10G NAS to provide ultra-high-speed 10G transmission experience.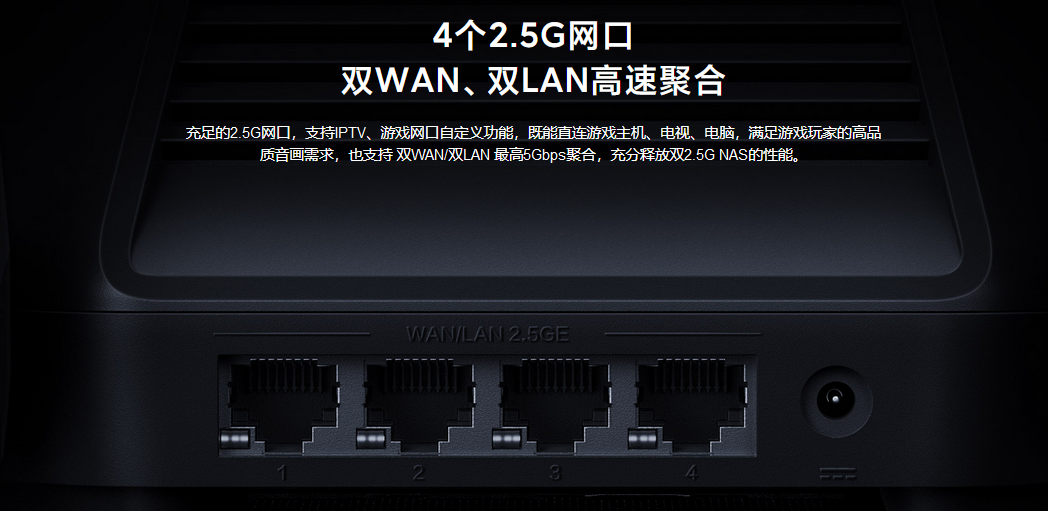 Xiaomi 10 Gigabit Router also comes with four luxurious 2.5G network ports, supporting IPTV and game network port customization functions. The highest 5Gbps aggregation of dual WAN/LAN can fully unleash the performance of dual 2.5 NAS g.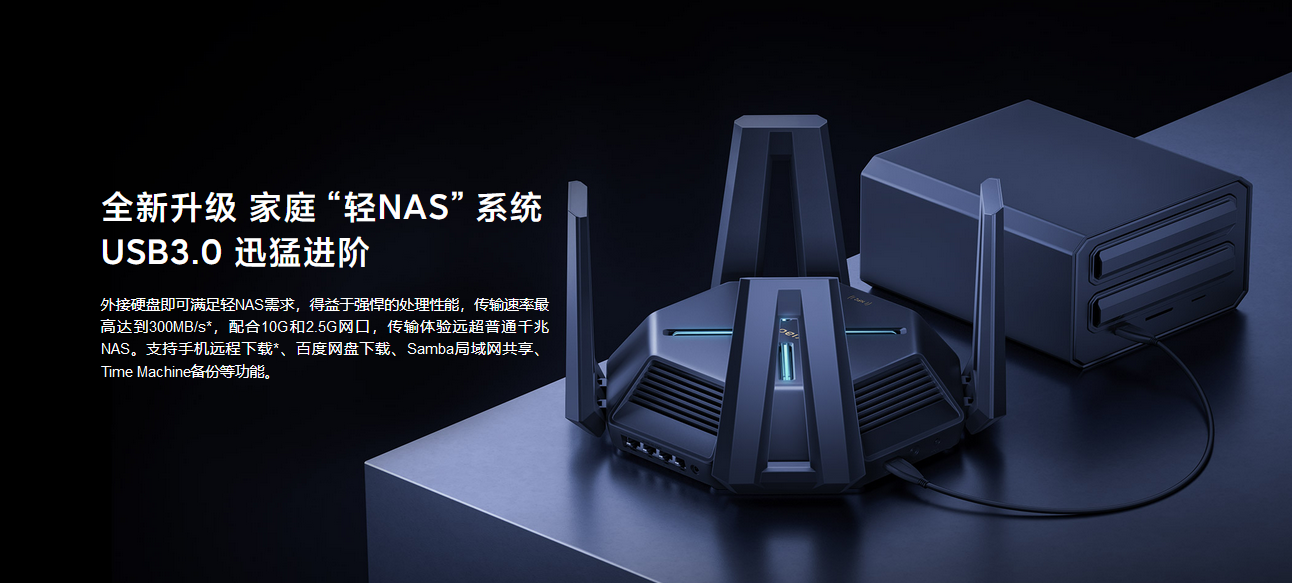 Xiaomi 10 Gigabit Router adopts a new generation of enterprise-class Qualcomm processor, 4-core A73 architecture, 2.2GHz main frequency, which can release more than 40,000 surging computing power. Compared with the previous generation flagship processor IPQ8074A (A53 4-core 2.2 Ghz) The performance is improved by about 109% and can easily handle dozens of G data transmission and processing multi-threaded tasks.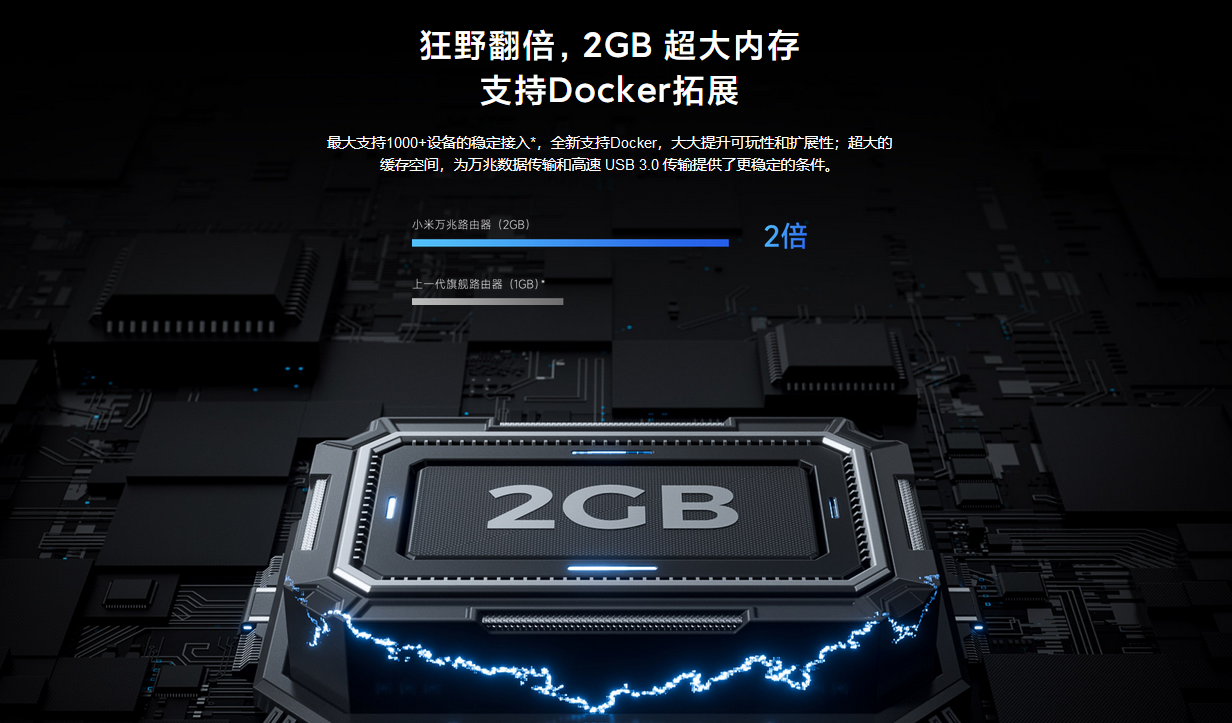 At the same time, 12 high-gain antennas are combined with 12 high-power signal amplifiers, which can effectively improve the signal generation power and reception sensitivity. Super wall penetration effect, providing stable signal coverage of a large area of the whole house.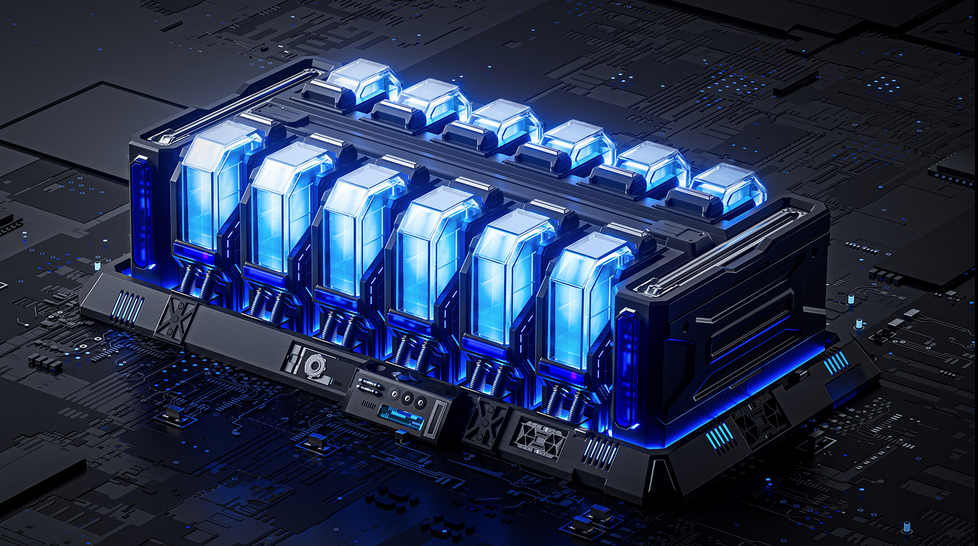 In addition, the Xiaomi 10G router is also equipped with a USB 3.0 interface and an external hard drive can meet the needs of a lightweight NAS. Thanks to the powerful processing performance, the transmission speed can reach up to 300MB/s. With 10G and 2.5G network ports, the streaming experience is far away. It also supports functions such as mobile phone remote download, Baidu network disk download, Samba LAN sharing, Time Machine backup, etc.
Xiaomi 10 Gigabit routers also support NFC fast network connection, no need to remember passwords, let alone enter passwords, and you can access the network without passwords just by touching your phone.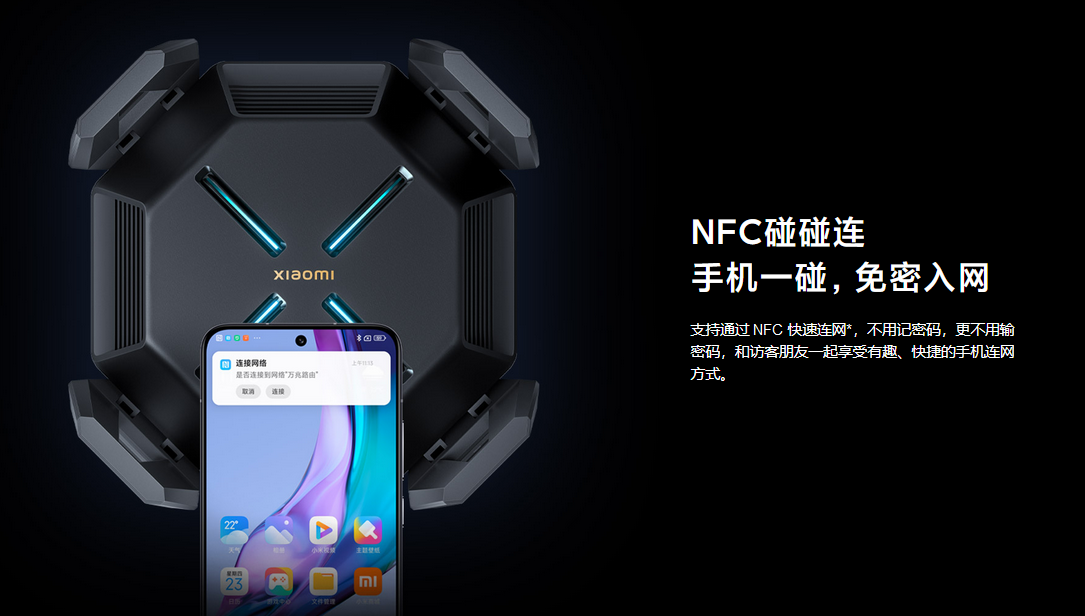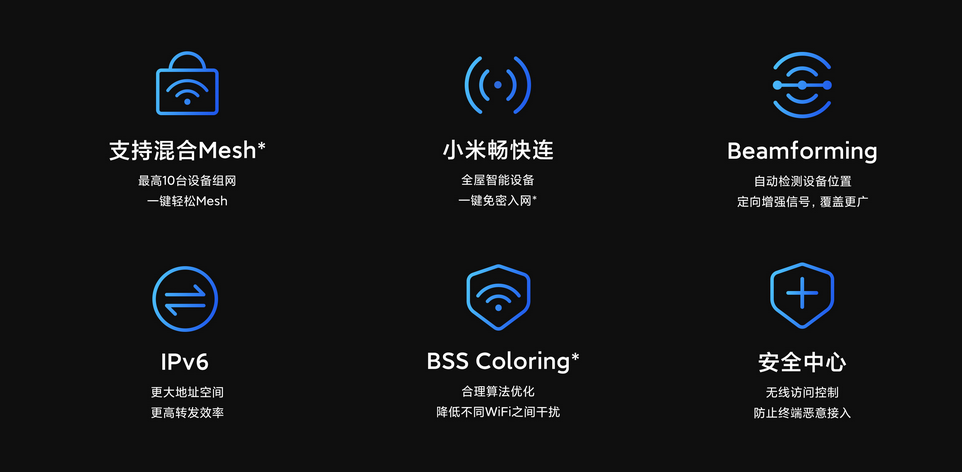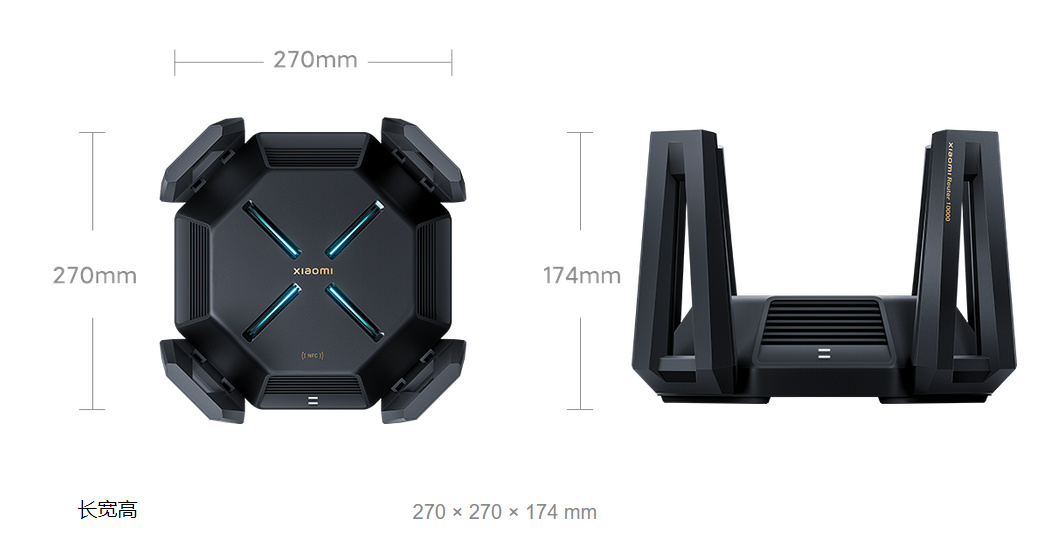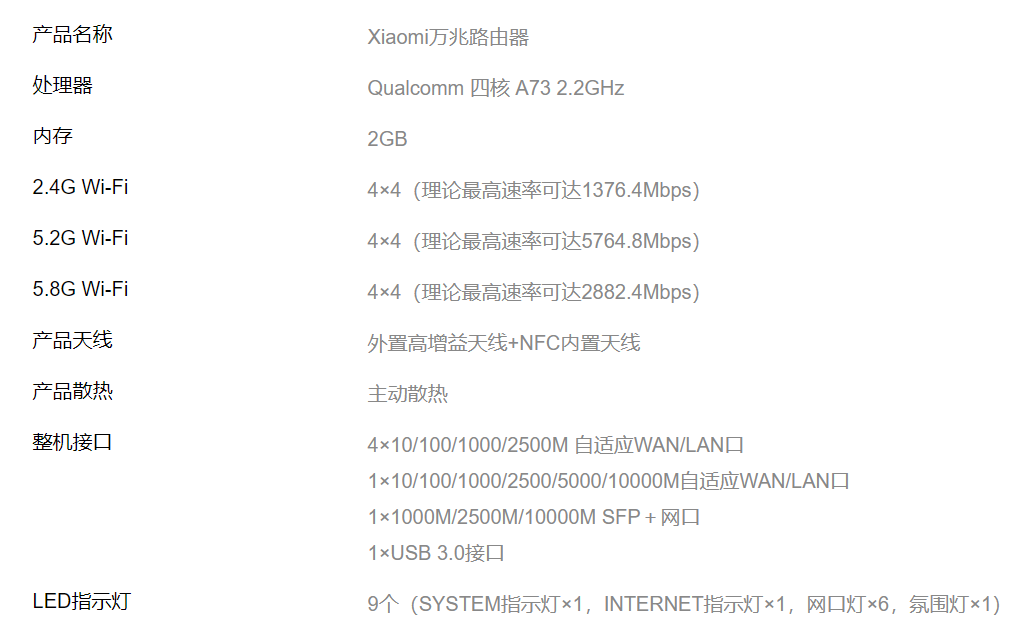 FAQs
The LAN ports all are 2.5gbps if direct LAN to my PC must the PC hardware need to change to support 2.5gbps or is it backward compatible?
Best deal