Exclusive China
Xiaomi Outdoor Camera AW300
Brand: Mi
Model:

MBC10

What is it:

outdoor camera

Release date:

September 2022
Report an error
Buy Xiaomi Outdoor Camera AW300 at best price
Analysis of Xiaomi Outdoor Camera AW300
Xiaomi launches a new outdoor surveillance camera, the Xiaomi Outdoor Camera AW300.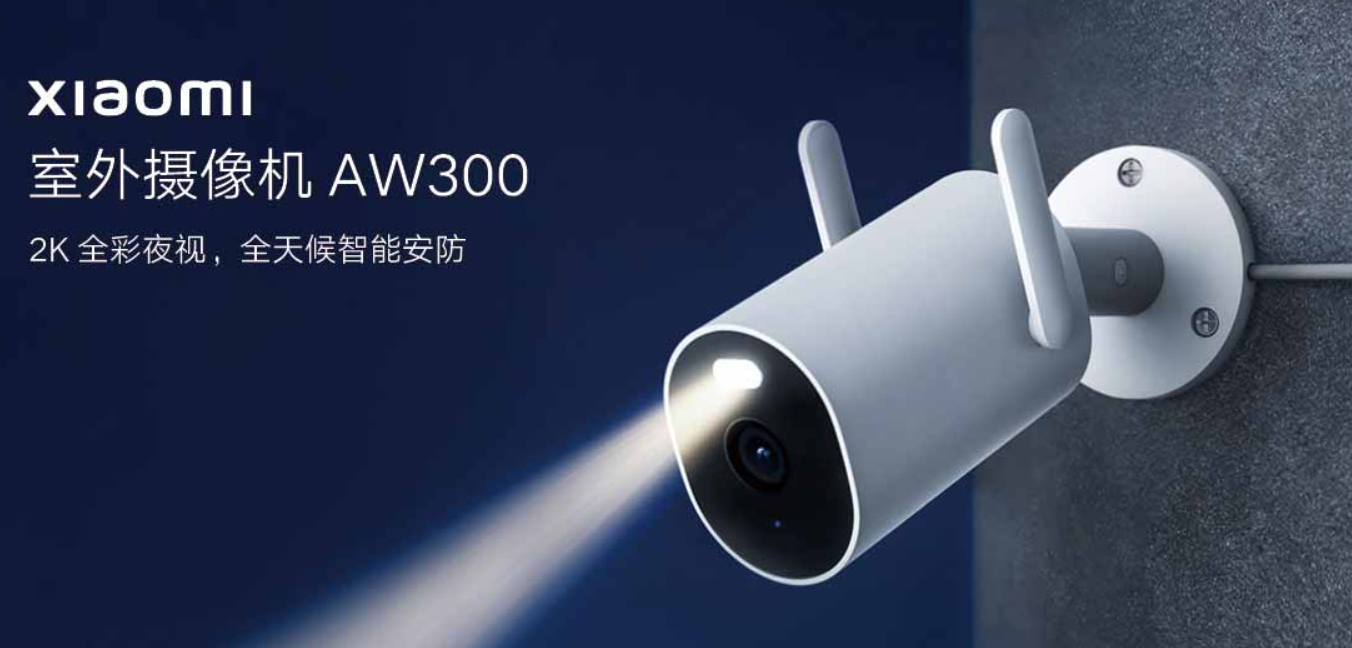 It features a 3-megapixel ultra-clear CMOS sensor with 2K ultra-clear image quality and WDR technology to cope with all kinds of challenging outdoor environments 24 hours a day.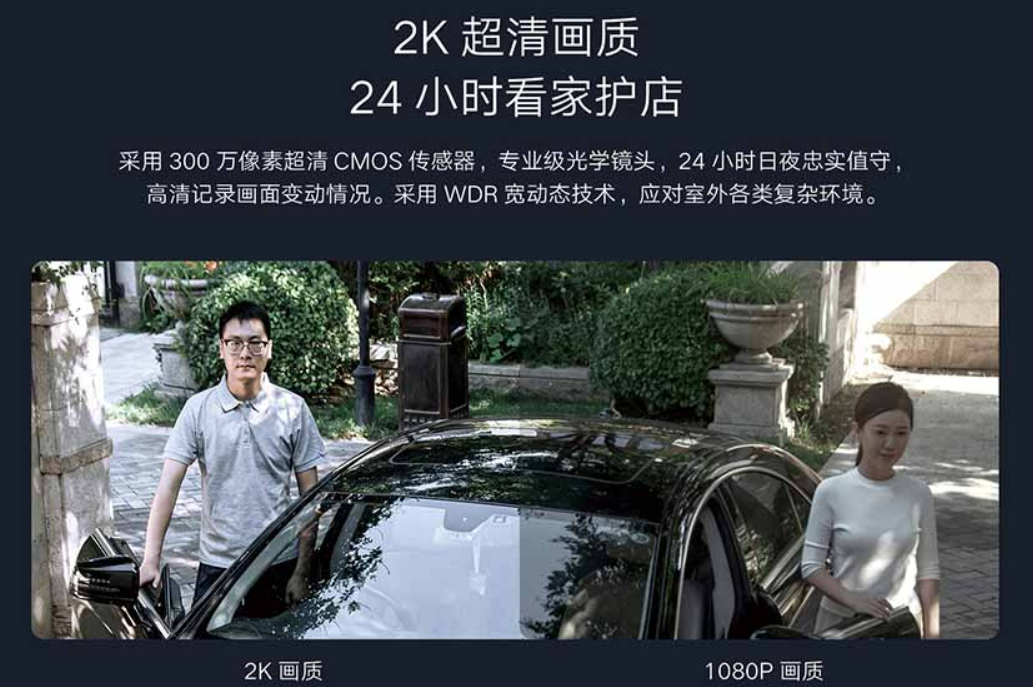 Built-in 2 high-power white light + 2 infrared lights, intelligent full color night vision, clear night images. When someone passes by, the white light automatically turns on to fill the light, and the color image is still presented in the dark night environment.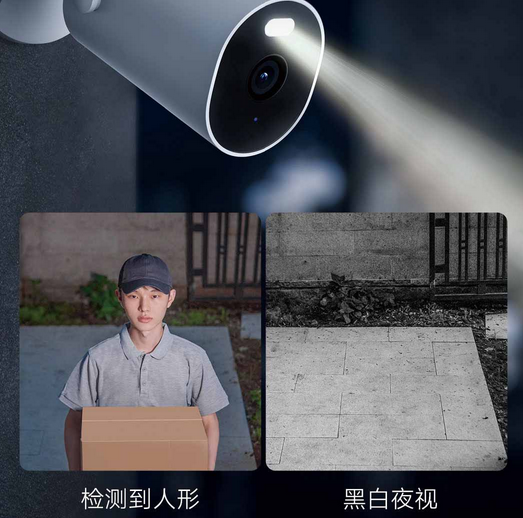 Xiaomi AW300 outdoor camera can set up intelligent electronic fence, identify screen change or human movement in the electronic fence area, timely notify the owner via mobile phone, but also can prevent invalid changes outside the fence electronics. Xiaomi Mi Outdoor Camera AW300 provides audible and visual warnings to ward off uninvited guests.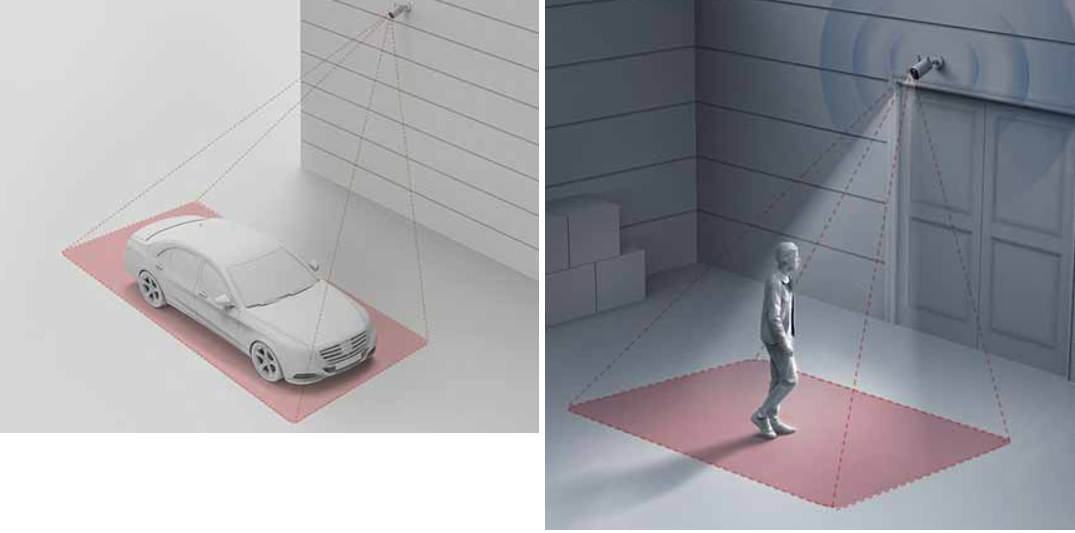 Built-in speaker and microphone, the official claim ensures 7m far field with clear pickup, and recording sound and image at the same time, video review when the sound is full and clear.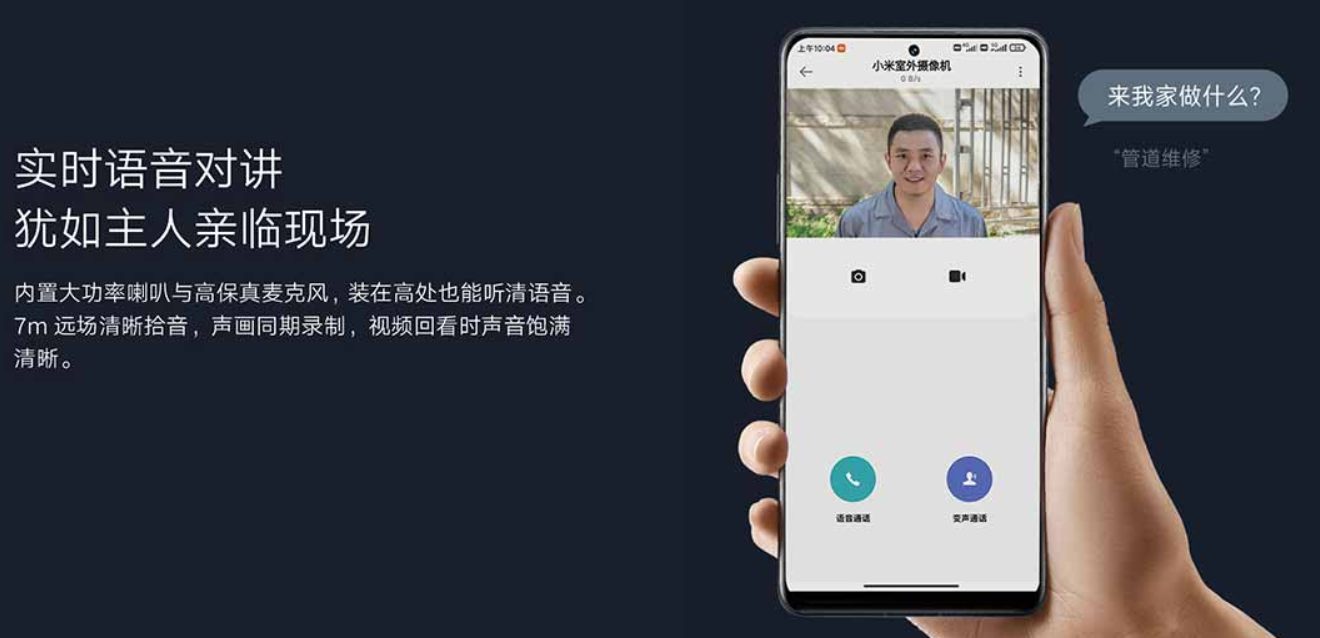 Xiaomi AW300 outdoor camera adopts P66 grade waterproof and dustproof process, which still works stably in bad weather. The image sensor circuit is unique to 'Dokdo-style' circuit board to reduce the thermal shock of high temperatures, and the official claim is that it can work continuously and stably at high temperatures of 60 degrees.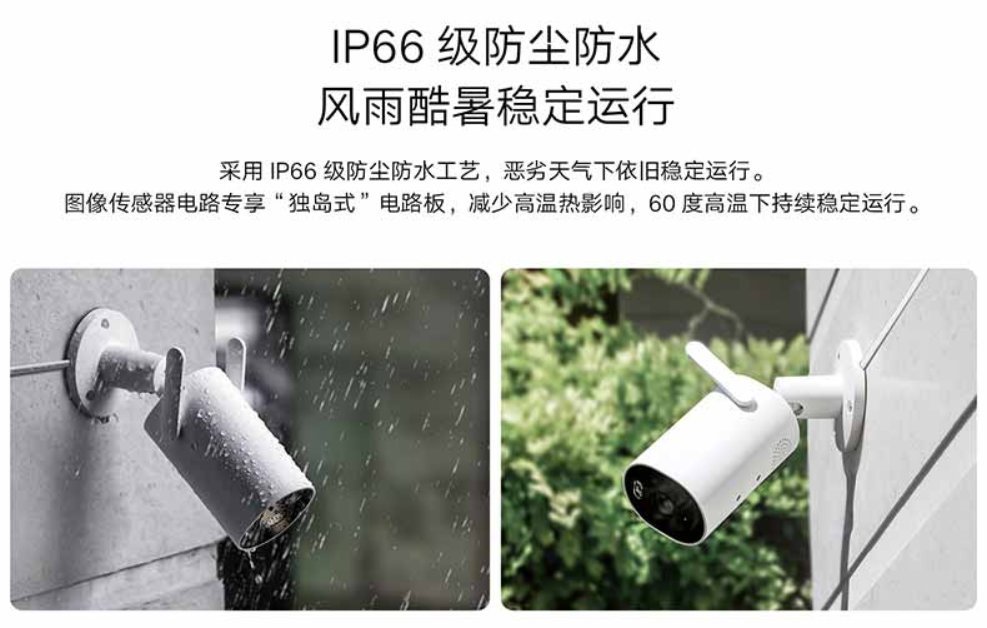 Xiaomi outdoor camera AW300 has an external Wi-Fi antenna, built-in Mijia security chip + AES128-bit encryption algorithm. The camera uses H.265 video encoding technology and supports local and cloud storage.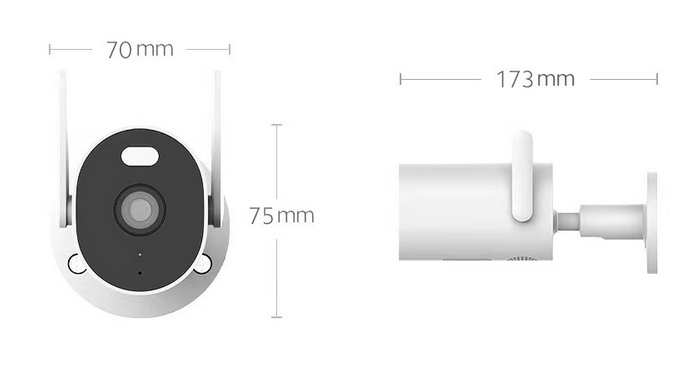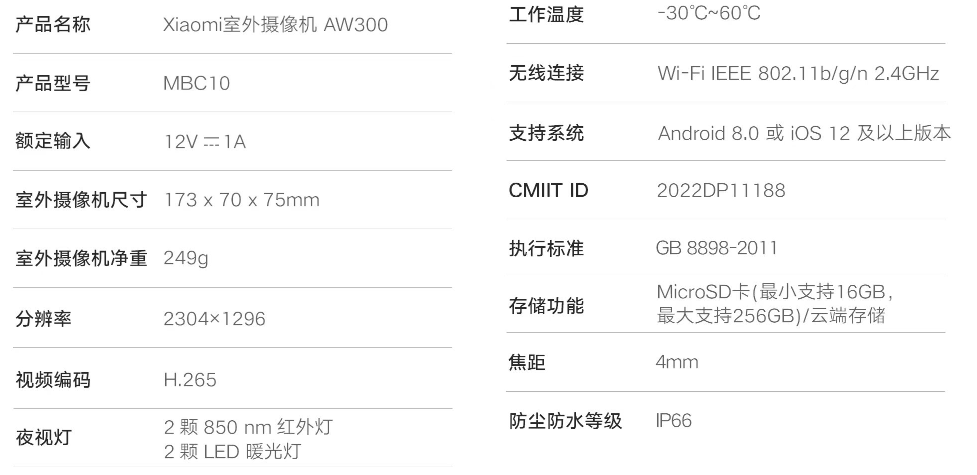 Best deal