Xiaomi Glasses Camera
Brand: Mi
Model:

MJSV01FC

What is it:

Glasses-Camera

Release date:

August 2022
Report an error
Buy Xiaomi Glasses Camera at best price
Analysis of Xiaomi Glasses Camera
The future has come hand in hand with Xiaomi with these camera glasses. Without a doubt, its design is really futuristic.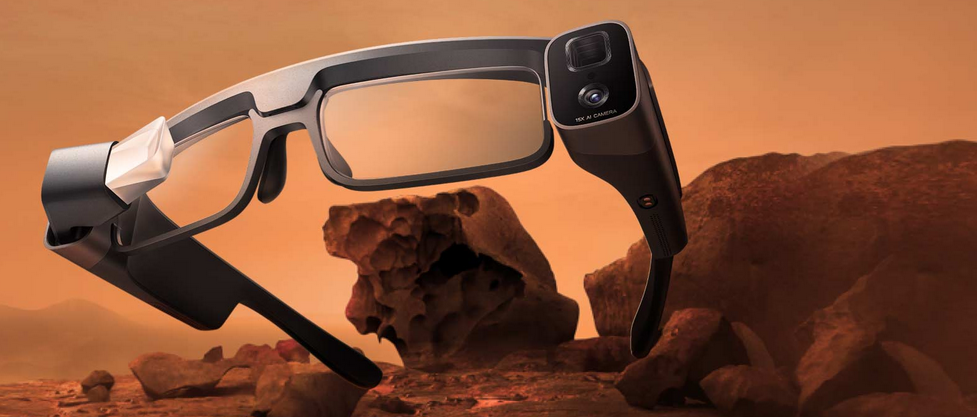 The body is made of polymeric material with memory and organic curves, which can correspond to a variety of head shapes. The nose pads are made of skin-friendly silicone and can be adjusted according to the height of the user's nasal bridge.
In addition, the glasses are equipped with Xiaomi's self-developed marble buckle quick-release frame, which is suitable for both hyperopia and myopia glasses. The body weight is only 100 grams, and many thoughtful designs are added for users to use without stress.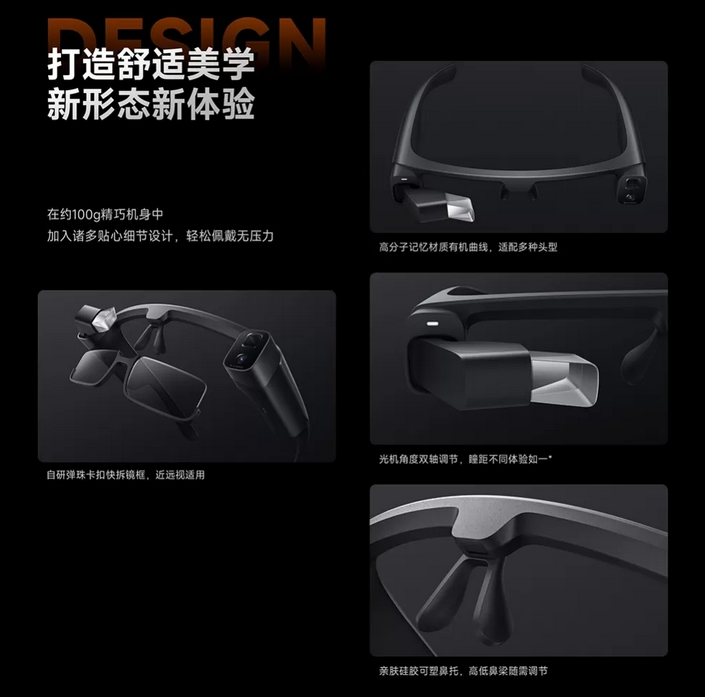 According to Xiaomi's official introduction, the Mijia glasses camera took two years to develop and build, and finally integrated smart imaging and AR technology to bring this wearable device that can simply record life.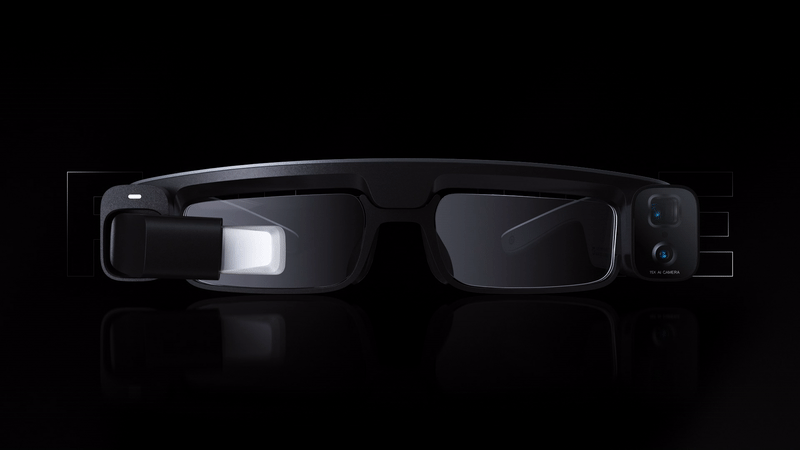 In terms of cameras, the Mijia glasses camera is equipped with a 50-megapixel f/1.8 aperture wide-angle main lens (supports EIS electronic anti-shake) + 8-megapixel periscope optical telephoto lens, supports up to 15x hybrid zoom and split OIS Manual anti-shock lens.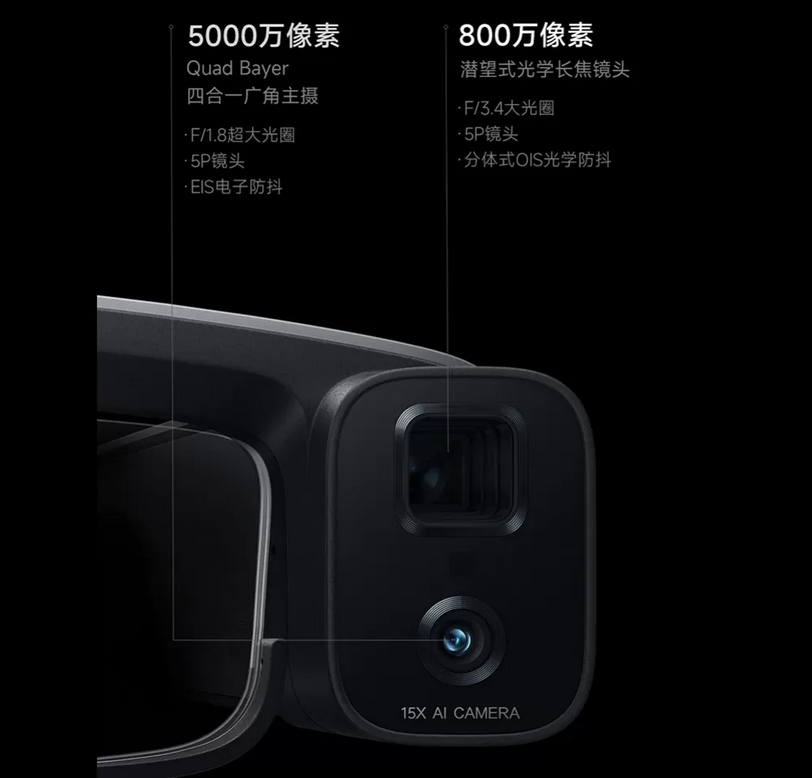 The Xiaomi glasses camera supports 1X (28mm wide-angle equivalent), 5X optical zoom (120mm equivalent), and 15X hybrid zoom (360mm equivalent):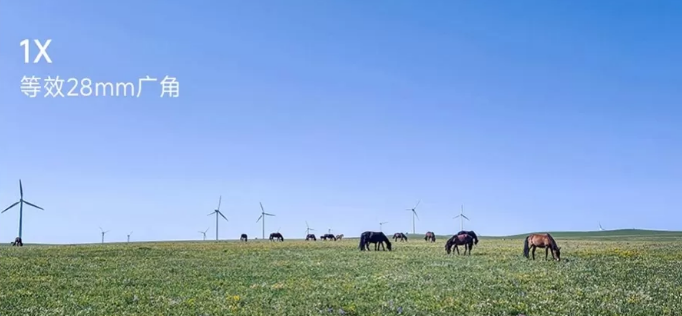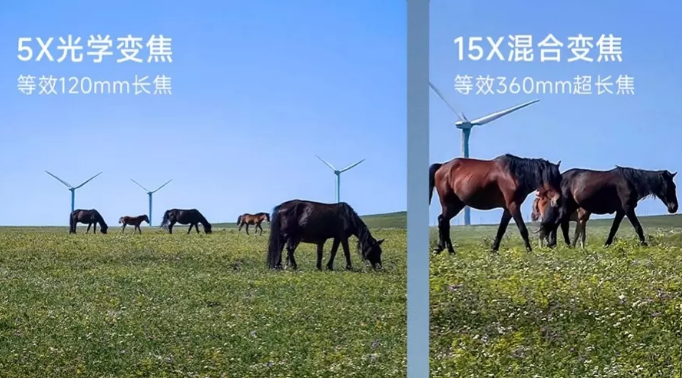 The Mijia glasses camera has HAF hybrid fast focus tracking, supports PDAF high-speed phase focus, intelligent face recognition and head-assist tracking.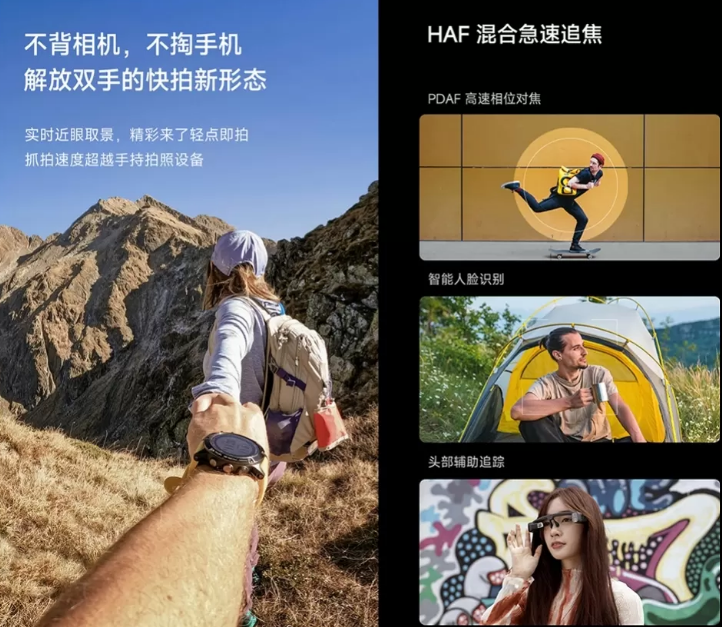 The Mijia glasses camera also has a built-in function similar to the original iPhone photos, which retains the video footage within 10 seconds before the record button is pressed, and it can be recovered even if the wonderful moment is lost.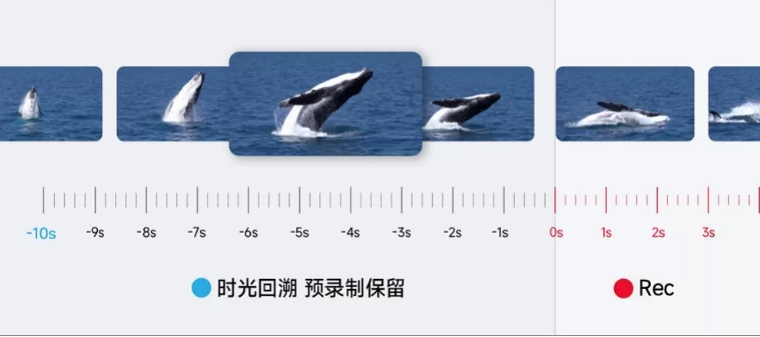 In terms of display, the Mijia glasses camera is equipped with a higher brightness AR display, SONY's new generation of Micro OLED silicon-based biological display, and has also passed TÜV Rheinland hardware low blue light certification.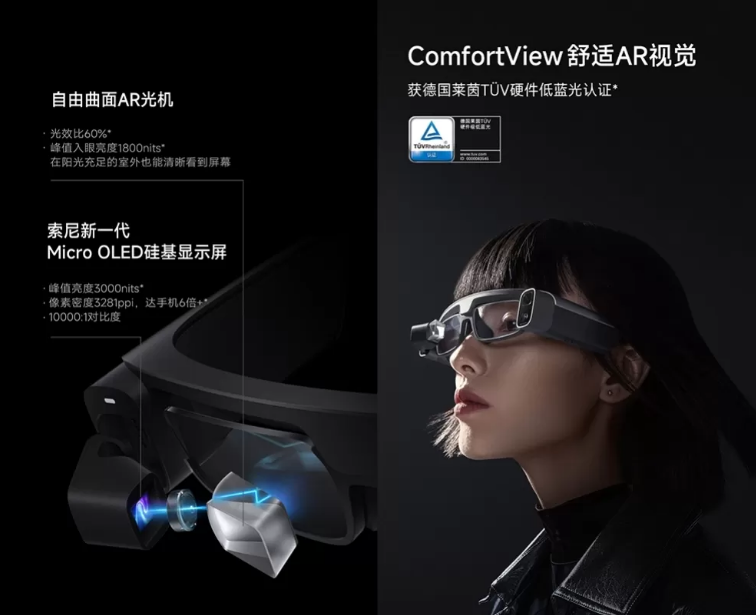 In terms of hardware, the Mijia glasses camera is equipped with a Qualcomm Snapdragon octa-core processor, equipped with 3GB RAM, 32GB ROM, has independent ISP professional image algorithm blessing, dual-band Wi-Fi, Bluetooth 5.0 and is equipped with intelligent noise reduction dual microphones.
In terms of battery life, the Mijia glasses camera has a built-in 1020mAh high-density battery. The officially announced standard battery life is 3.3 hours. You can record videos up to 100 minutes continuously. Fast charging can quickly charge 80% battery in 30 minutes.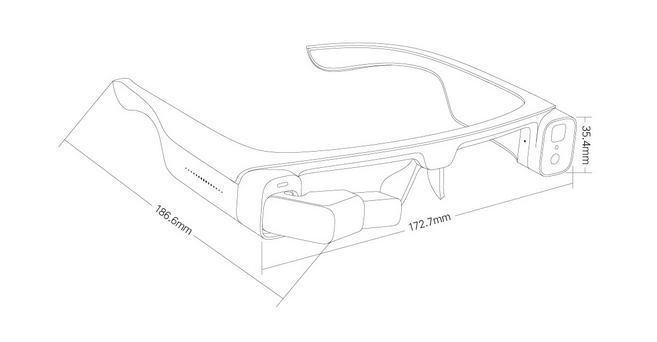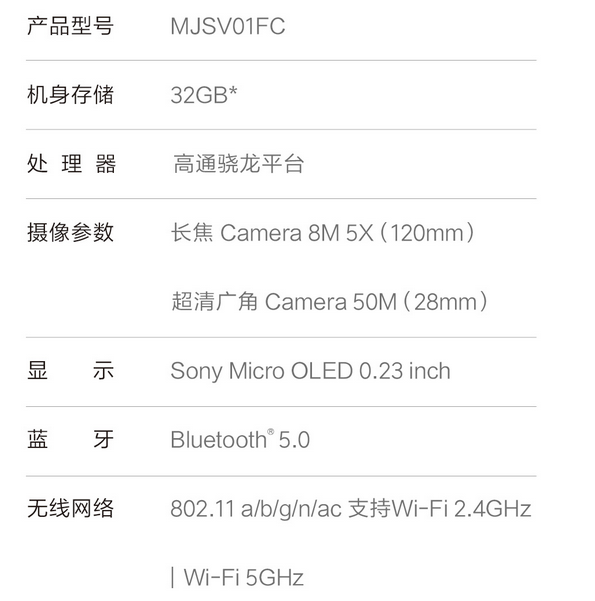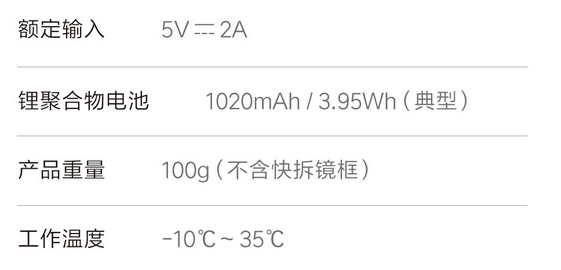 Best deal