Exclusive China
Xiaomi Full Color Laser Cinema
Brand: Mi
Model:

XMJGYY01YS

What is it:

Projector

Release date:

March 2022
Report an error
Buy Xiaomi Full Color Laser Cinema at best price
Analysis of Xiaomi Full Color Laser Cinema
Mijia launched a new projector, which is an ultra short focus full color laser projector.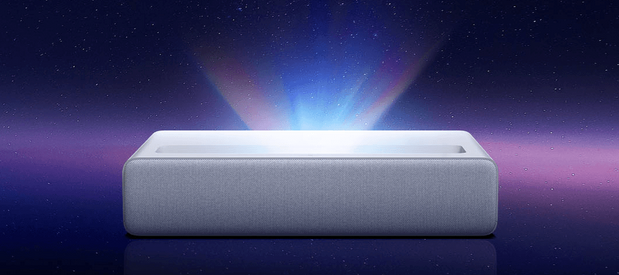 Adopt LCOS screen technology, which makes the projection image more delicate and natural; In terms of brightness, it reaches 1400 ANSI lumens, which makes the device have some resistance to ambient light, and it can also project bright light under the influence of light. In terms of resolution, the standard resolution is 1080P, which can basically meet users' needs for large-screen viewing. In terms of color, three primary color laser light sources are used to make the image more colorful.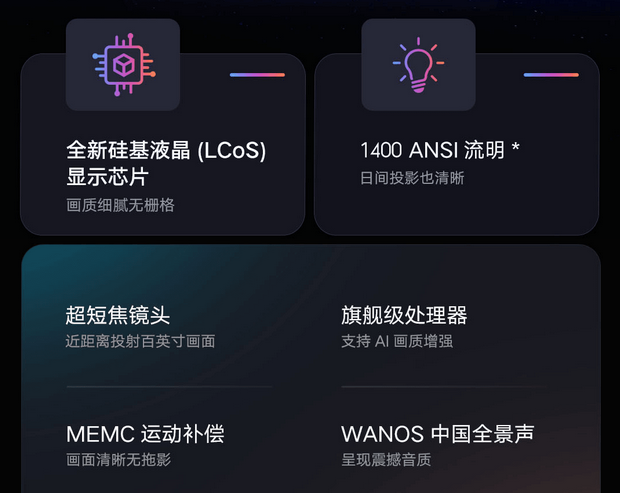 It is equipped with Amlogic T982 processing chip, which has the characteristics of high performance and low power consumption, ensuring the smooth operation of the device; In terms of system storage, it adopts 2G+16G storage combination to support online viewing of movies and TV shows.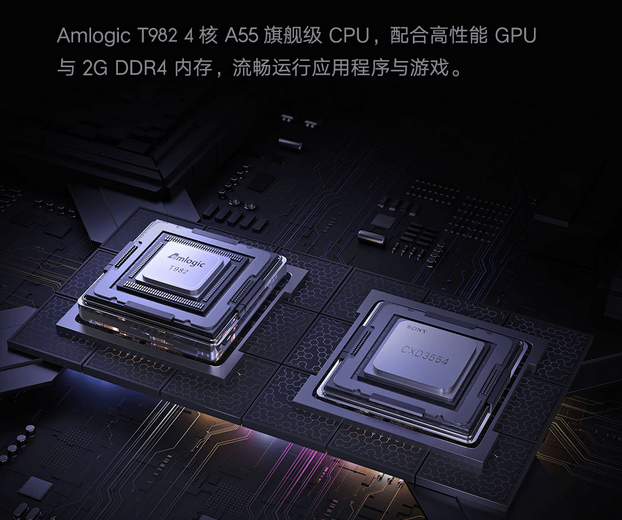 It supports electric focus and four-way keystone correction function, so the device can also project square and clear image when installed on the side, which is convenient for installation and use; In terms of image processing function, it supports MEMC motion compensation function, which makes it high-speed.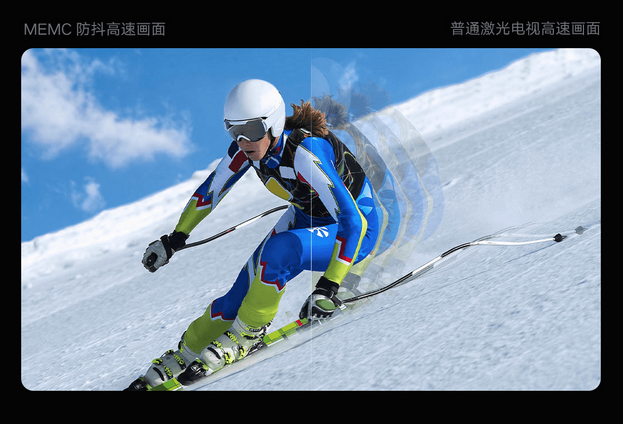 It is equipped with two full-range speakers + two high-frequency speakers, giving users a shocking audio-visual experience; In terms of interfaces, it has 3 HDMI interfaces, 1 USB3.0 interface and 1 S/PDIF interface, 1 audio interface and 1 network cable interface, support the connection of computers, audio and other equipment, greatly improving the team's expandability.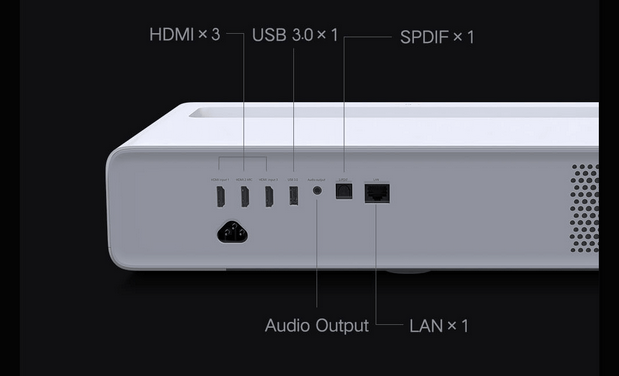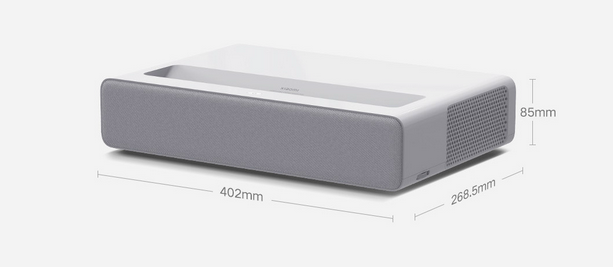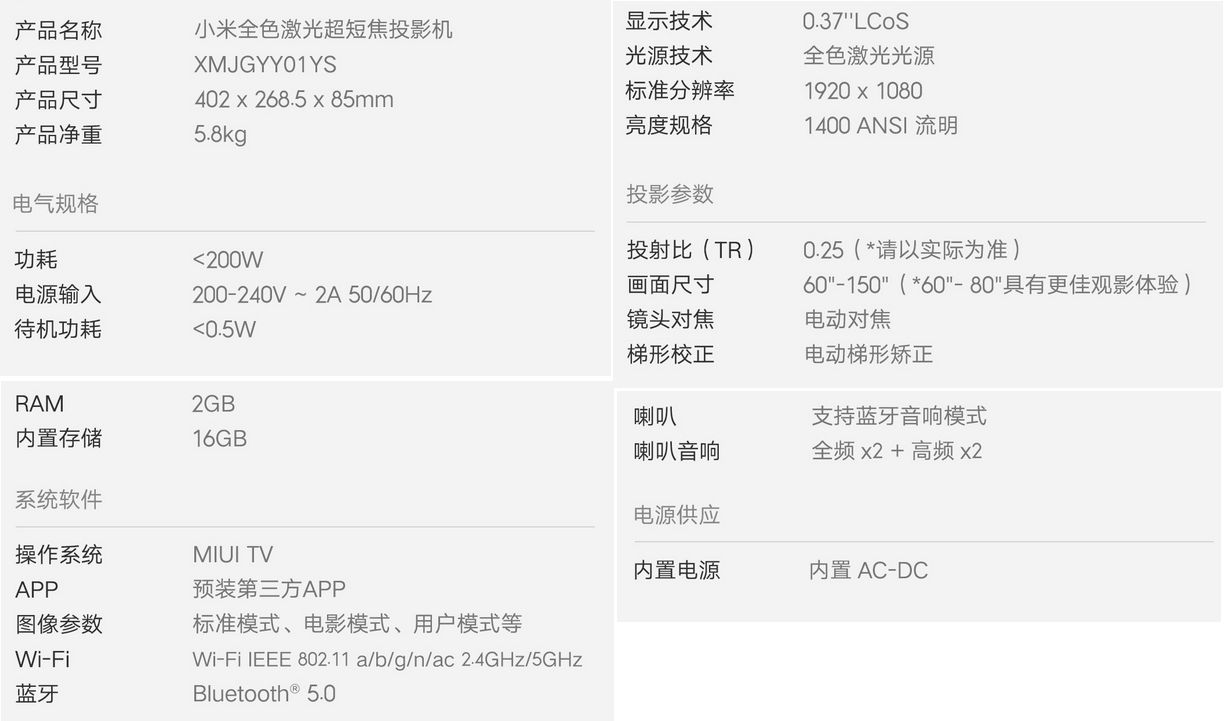 Best deal