Exclusive China
Redmi Projector 2 Pro
Brand: Redmi
Model:

RMTYY02PYS

What is it:

Projector

Release date:

September 2023
Report an error
Buy Redmi Projector 2 Pro at best price
Analysis of Redmi Projector 2 Pro
Redmi launches 2 new projectors, improved versions, Redmi Projector 2 and 2 Pro. But let's talk about the most renewed and superior model, the Redmi Projector 2 Pro.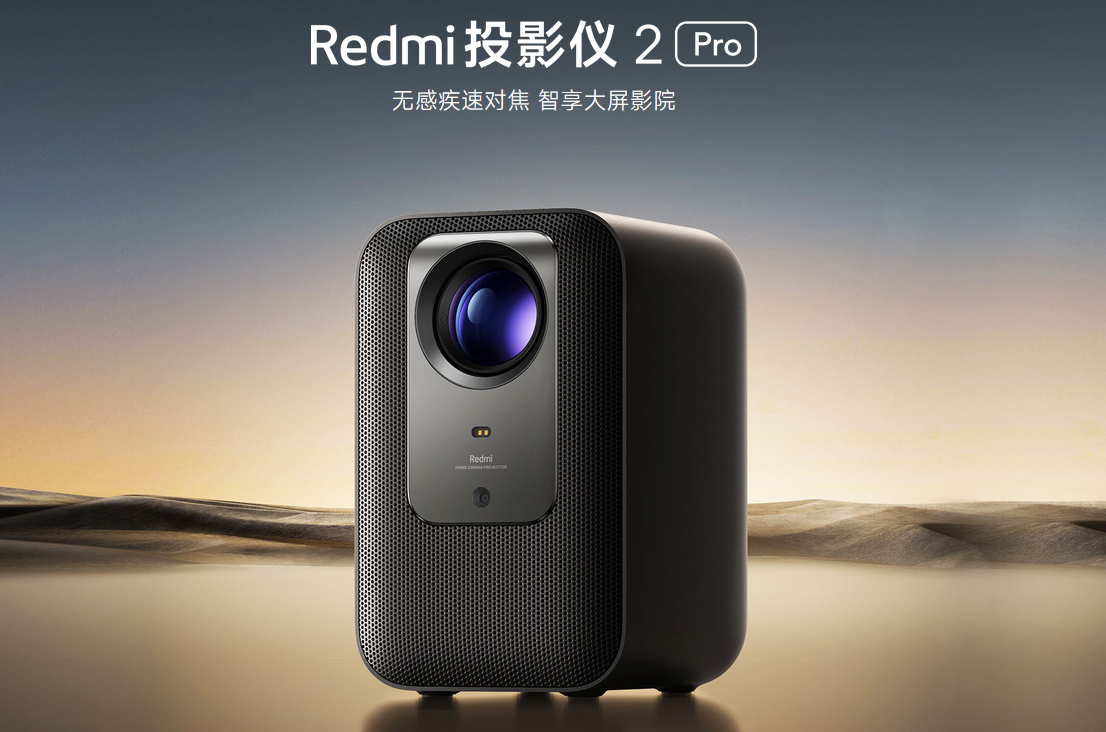 Redmi Projector 2 Pro adopts fully enclosed self-developed light machine, which increases the utilization rate of light efficiency by 50%, higher brightness, and combined with a customized aspherical lens, the image quality is clearer and delicate; Certified by SGS authorities, the brightness is up to 300 CVIA lumens, the resolution is 1080P and the projection ratio is 1.2:1.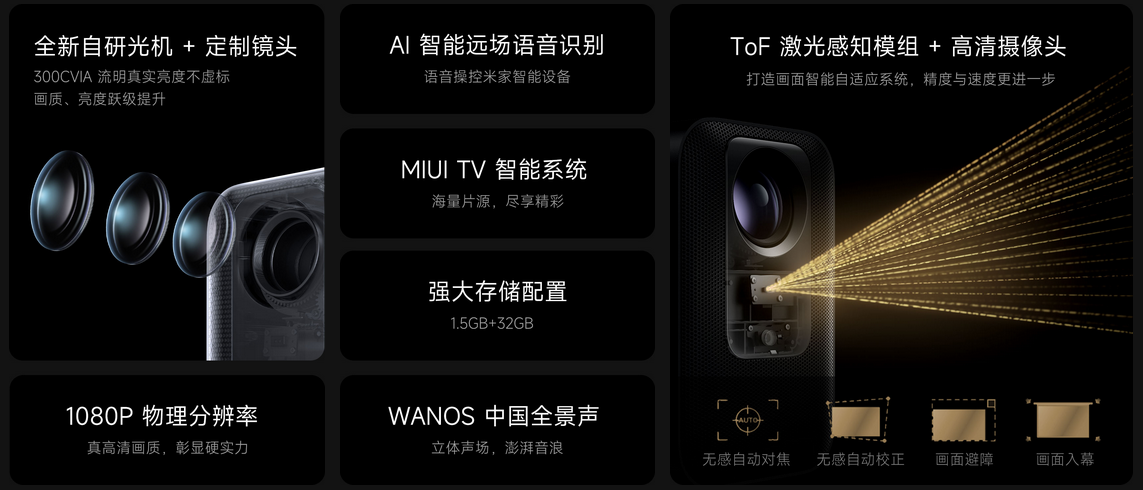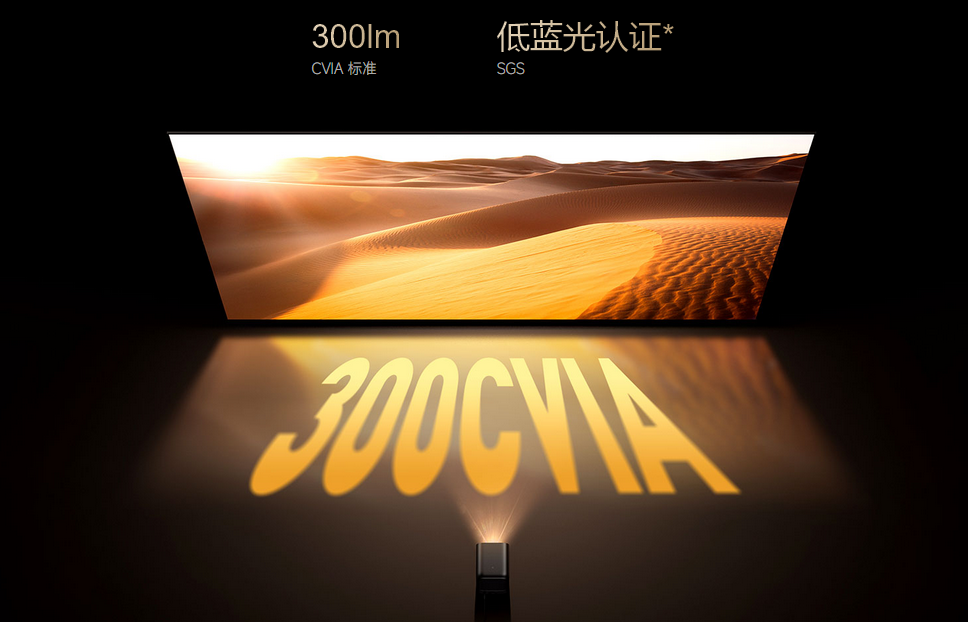 It adopts professionally customized TOF laser perception module, with high-definition cameras and intelligent artificial intelligence algorithms, to achieve various image adjustment functions more quickly and accurately; The intelligent adaptive screen system is equipped with a six-axis gyroscope, which can perform rapid non-sensory correction, without entering the auxiliary correction adjustment screen, and the correction is faster and more accurate.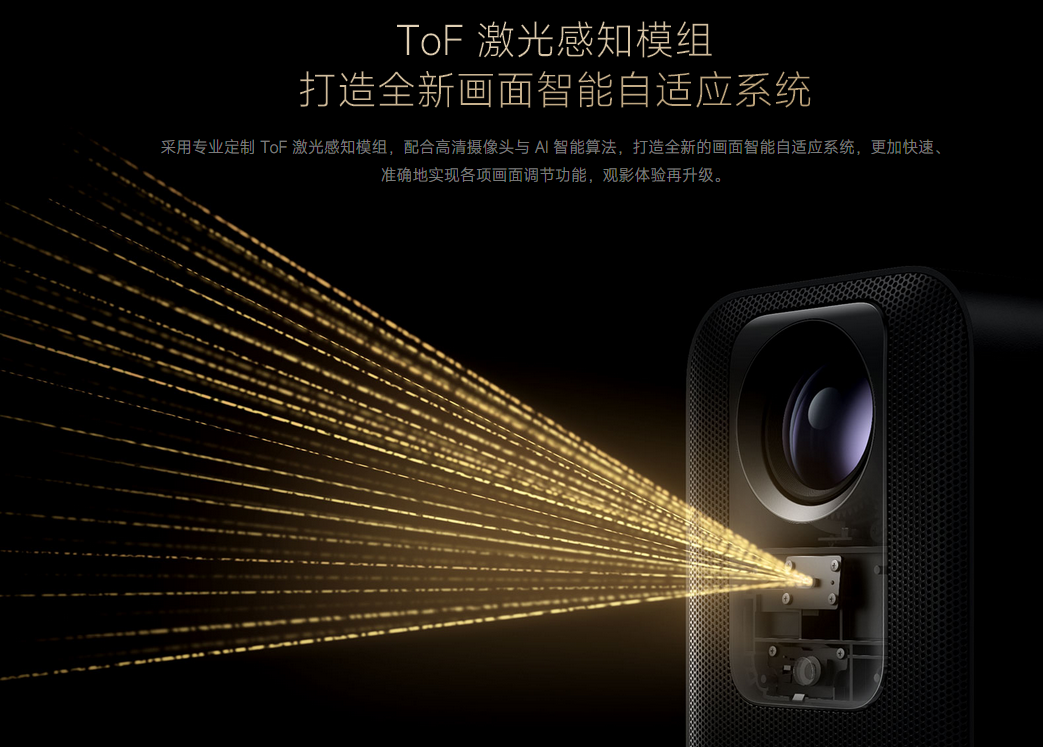 The projector is equipped with Amlogic T950D4 chip, storage specification 1.5GB + 32GB; Built-in dual speakers, with WANOS China Panoramic Sound Virtual Sound Field Coding Technology, the sound level is richer.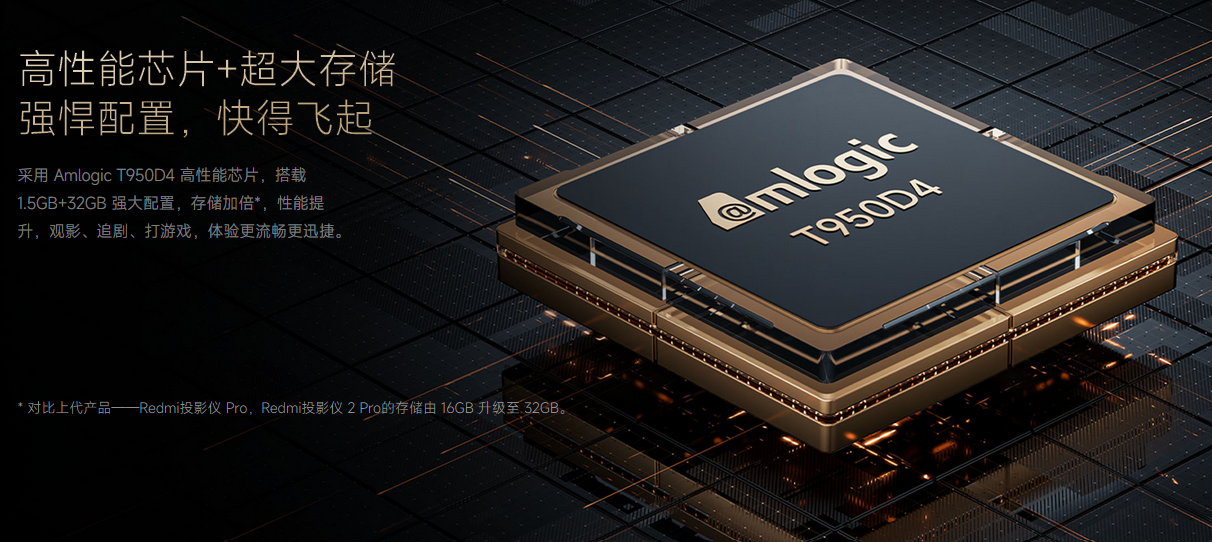 Redmi Projector 2 Pro adopts a new appearance design, black mesh metal front shell with AG effect treatment color front panel, combined with a one-piece dark gray back shell with fine leather grain treatment, full of texture; In terms of interface, Redmi Projector 2 Pro is equipped with HDMI, USB and audio interfaces to improve the scalability of the device and support the connection of computers, U disks and other devices.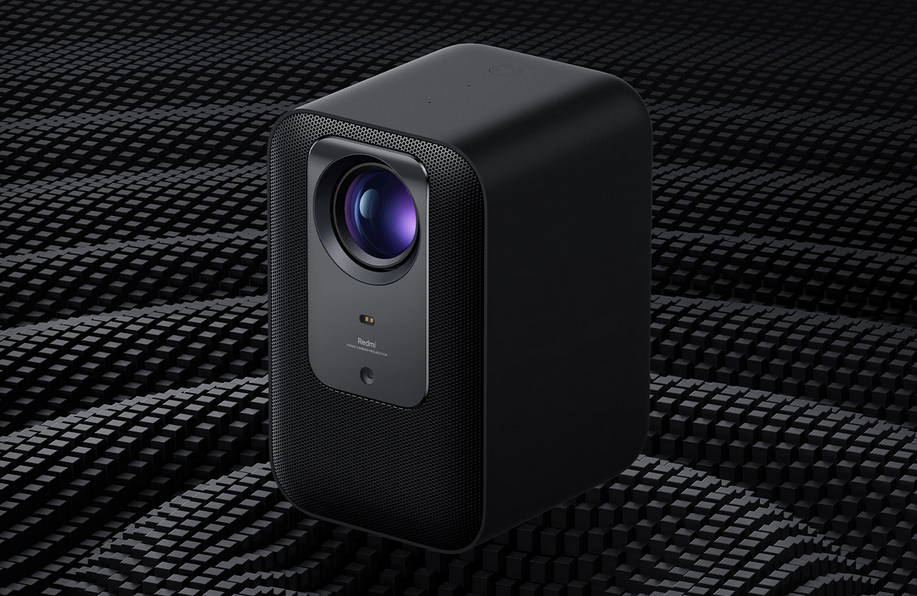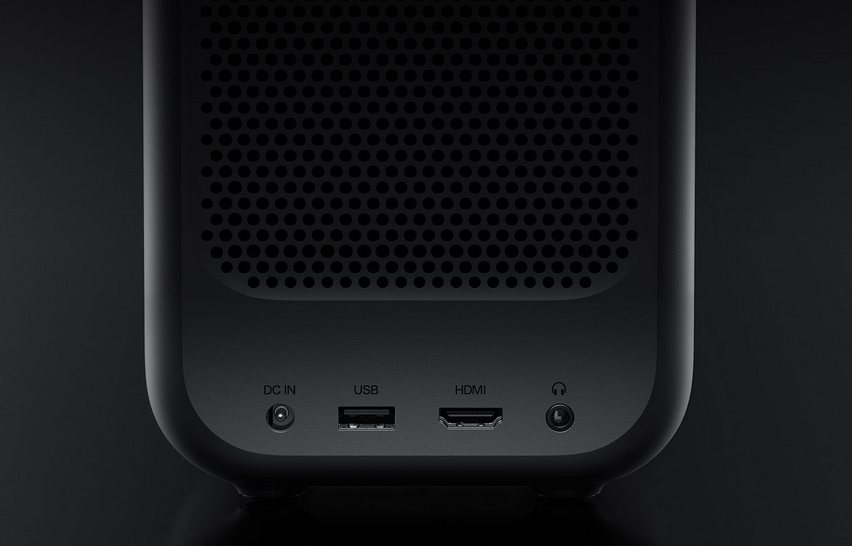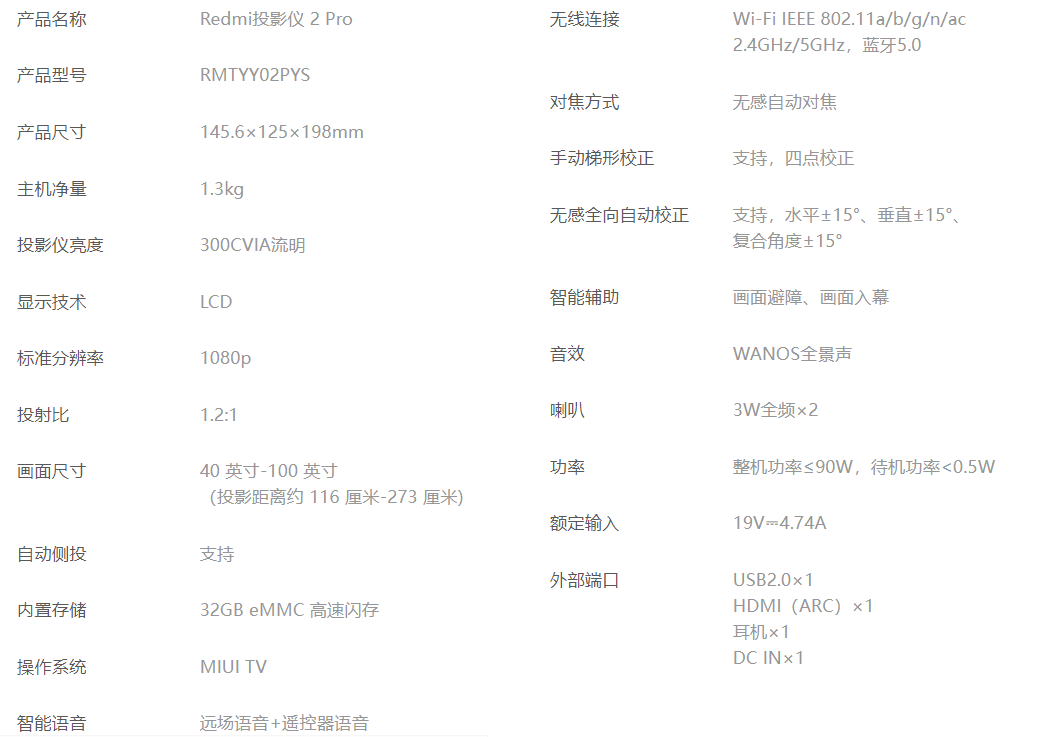 Best deal