Nextool Lightning Safety Life Stick
Brand: Nextool
Model:

6061-T6

What is it:

Multifunction flashlight

Release date:

November 2020
Report an error
Buy Nextool Lightning Safety Life Stick at best price
Analysis of Nextool Lightning Safety Life Stick
The Nextool brand offers for sale a device that we could classify as a survival one.
It integrates 6 functions:
Camera detector
Light and sound alarm
High voltage arc
Flashlight
Telescopic pole
Glass breaker
These are the 3 existing variants: travel, self-defense, and retractable.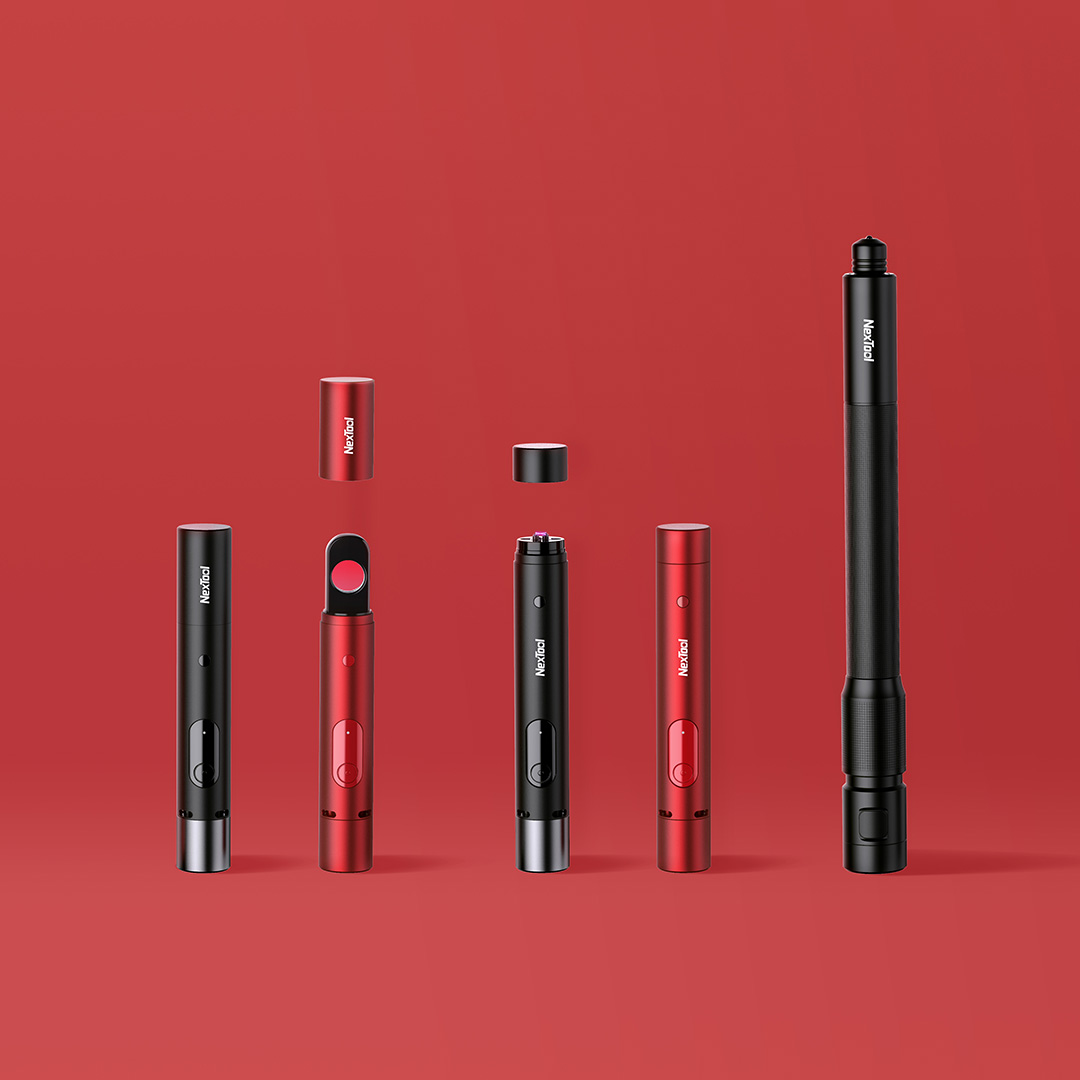 But not all this is available in the same product, so they have created 3 variants with specific characteristics:
Travel version: it has a light alarm and sound, camera detector, and flashlight.
Self-defense version: this version eliminates the camera detection and adds the high-voltage arc.
Retractable version: in this version we see the extendable pole, the glass breaker, and the high voltage arc.
The metal material used is wear-resistant and non-slip.
The flashlight has high brightness and a luminous capacity of 500 LM.
FAQs
If the same product has three variants, how do you know which one is ordered?
Usually sellers indicate it in the main order area.
Best deal