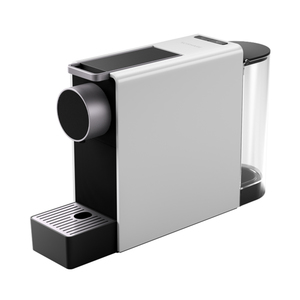 Recommended








Mind Capsule Coffee Machine Mini
Brand: Scishare
Model:

S1201

What is it:

Coffee maker

Release date:

December 2019
Report an error
Specifications
Capacidad del depósito
620 ml
Report an error
Buy Mind Capsule Coffee Machine Mini at best price
Analysis of Mind Capsule Coffee Machine Mini
The Scishare brand is launching a new coffee maker. This time with really compact dimensions and an elegant style, with straighter lines than the previous models.
This machine incorporates 2 buttons in its upper part to make coffee of different quantities, one for 40 ml coffee and another for long 110 ml coffees. Although it is also possible to make longer coffees with a simple push, obtaining a maximum coffee size of 180 ml.
It uses a 19 BAR electromagnetic pressure pump, with a rapid heating system.
Compatible with Nespresso-type capsules.
Buy
Xiaomi-Youpin- Store
$85.98
See
See more