Exclusive China
Mijia Wireless Car Wash Machine
Brand: Mijia
Model:

MJXCJ001QW

What is it:

pressure water gun

Release date:

August 2022
Report an error
Buy Mijia Wireless Car Wash Machine at best price
Analysis of Mijia Wireless Car Wash Machine
Xiaomi has a new product in its extensive catalog. This is a pressure water gun, ideal for car washing, Mijia Wireless Car Wash Machine.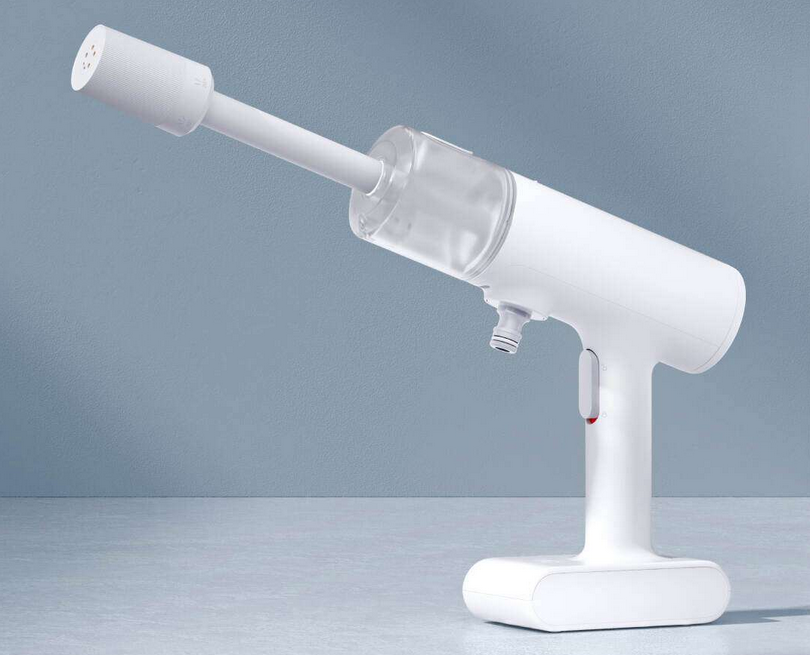 It adopts wireless design, which is free from the limitations of power supply and convenient for users to use outdoors. The car washer adopts self-priming design, there is no need to connect the faucet, and the user can supply water from a bucket. In terms of power, the Mijia cordless car washer has a self-priming water pressure of 2.4MPa, and the water output per hour can reach 180L.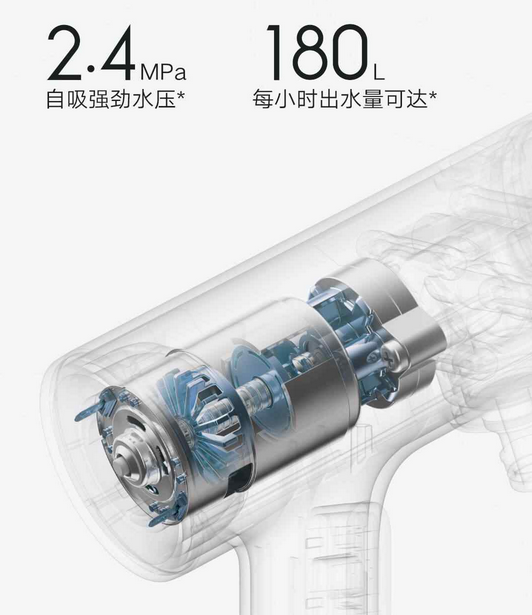 The Mijia wireless car washer adopts a removable 2000mAh battery pack, which supports IPX6 level waterproofing, and the official claim is 'easy to wash a car'. At the same time, the car washer uses USB-C port charging, about 1.3 hours to fully charge.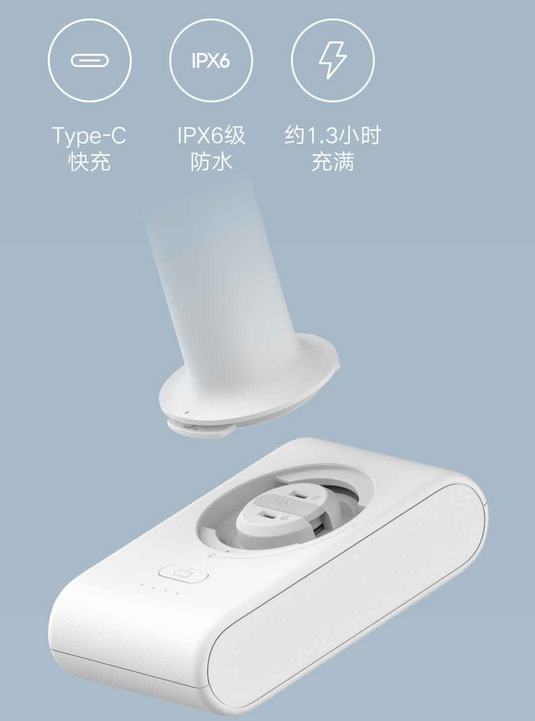 You can switch different modes by rotating the nozzle, totally 5 kinds of water, which is convenient for users to use multiple machines. The 0 degree mode makes it easy for users to clean gaps, and the shower and foam mode can be used to spray foam or water green plants.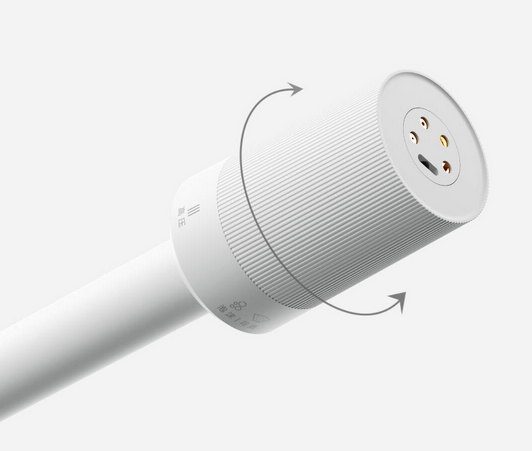 The total weight of the Mijia wireless car wash machine is about 1.3kg, and the user can operate it with one hand. At the same time, the car washer adopts soap jug and gun barrel integrated design, which can switch foam/spray with one button.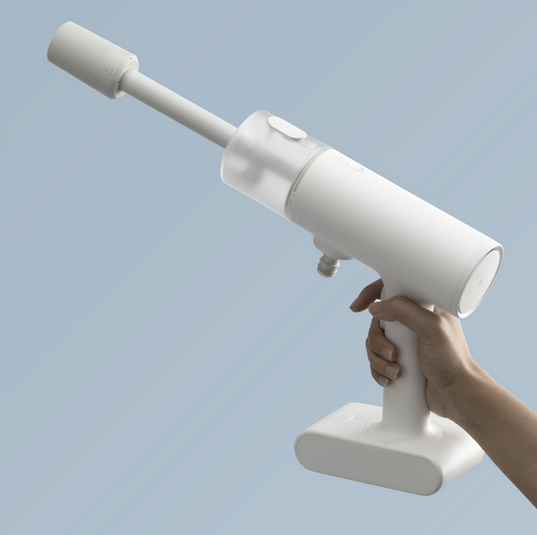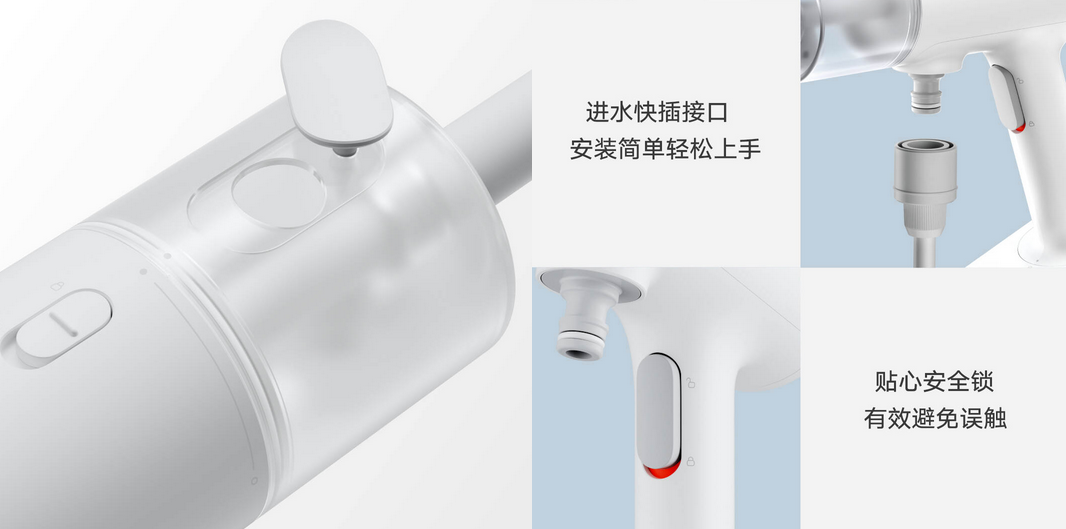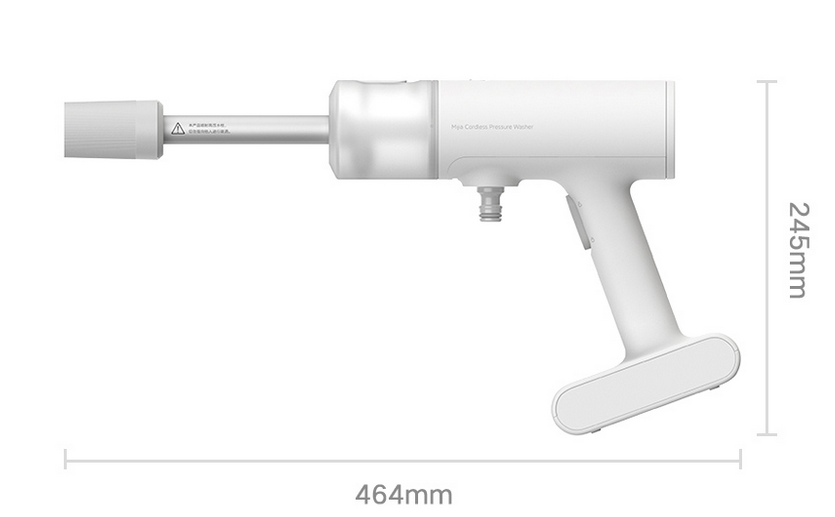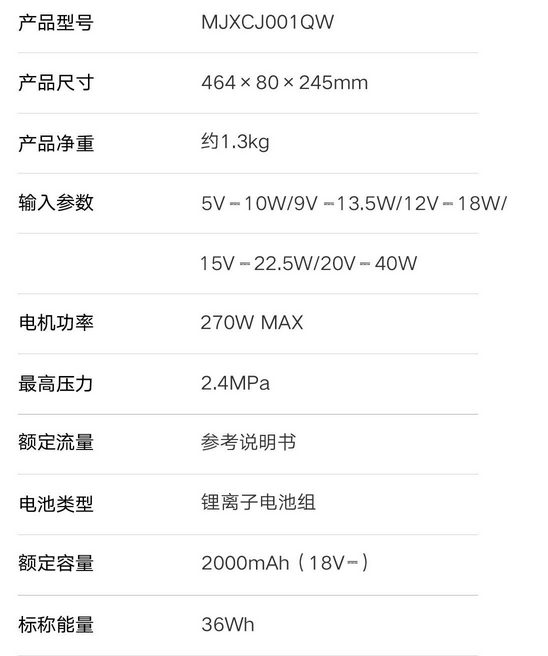 Best deal