Mijia Water Ion Hair Dryer H500
Brand: Mijia
What is it:

Hair dryer

Release date:

April 2021
Report an error
Buy Mijia Water Ion Hair Dryer H500 at best price
Analysis of Mijia Water Ion Hair Dryer H500
Xiaomi has just launched the new Mijia Water Ion H500 hair dryer in China. The hair dryer has many advantages, such as double water ion hair care, a high wind speed of 20 m / s, and a relatively compact metal body.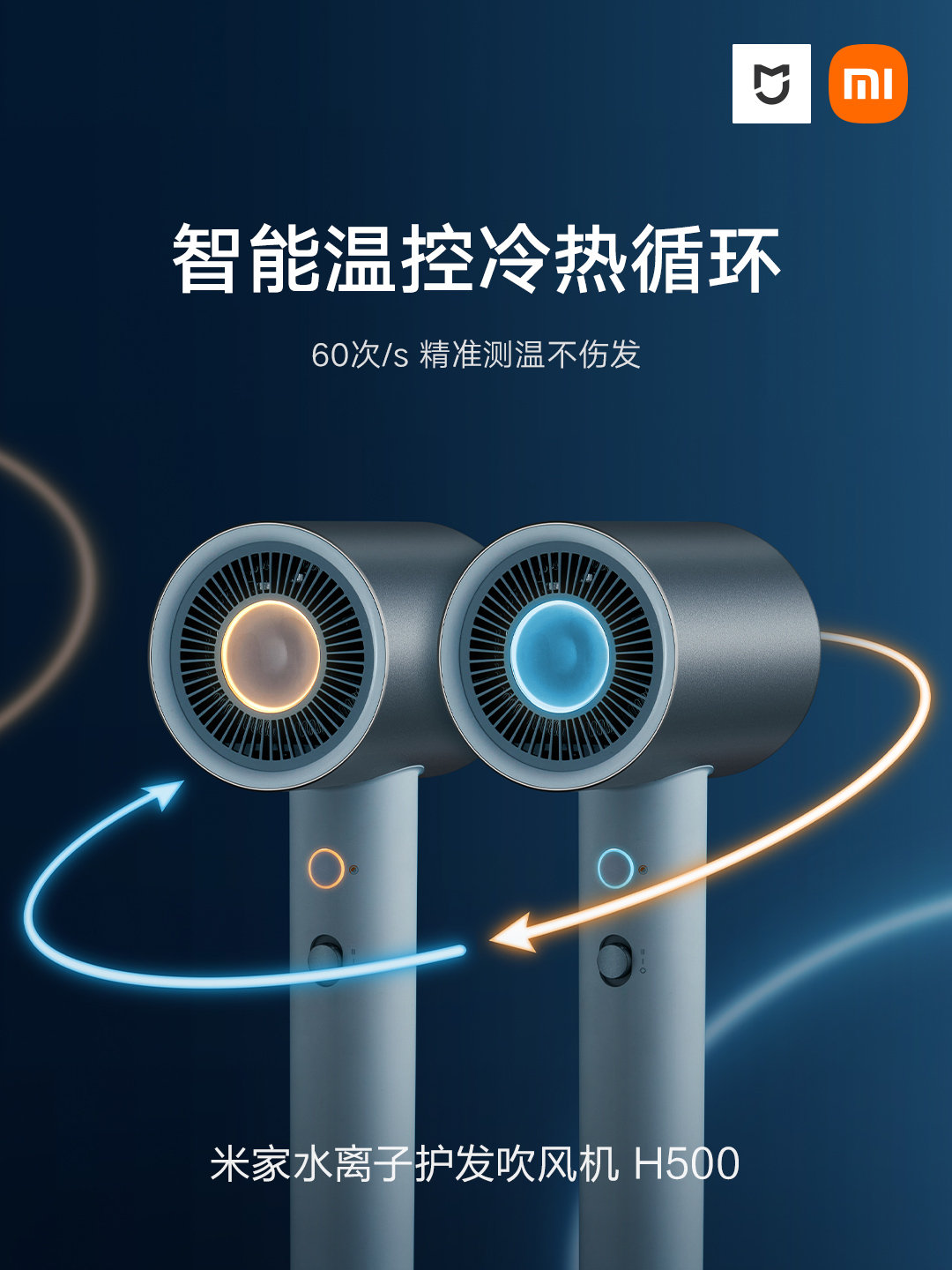 Mijia Water Ion Hair Dryer H500 is a hair dryer that is more 'hydrating' than other hair dryers. In fact, due to the use of dual water ion technology, it can provide deep hair care, making hair softer, hydrated and shiny. Compared with Mijia's first generation water ion hair dryer, its moisture content has increased by 26.47% and the gloss has increased by 9.12%.
This technology works through a built-in condenser, which condenses the moisture in the air and is immediately atomized into small negative water ions through two needle-shaped motors, and then transmitted directly to the hair and roots of the scalp. across the canal. At the same time, the high temperature will not be lost, and the hair can be hydrated. Combined with tens of millions of negative ions, it can improve hair health, reduce split ends, and say goodbye to burns.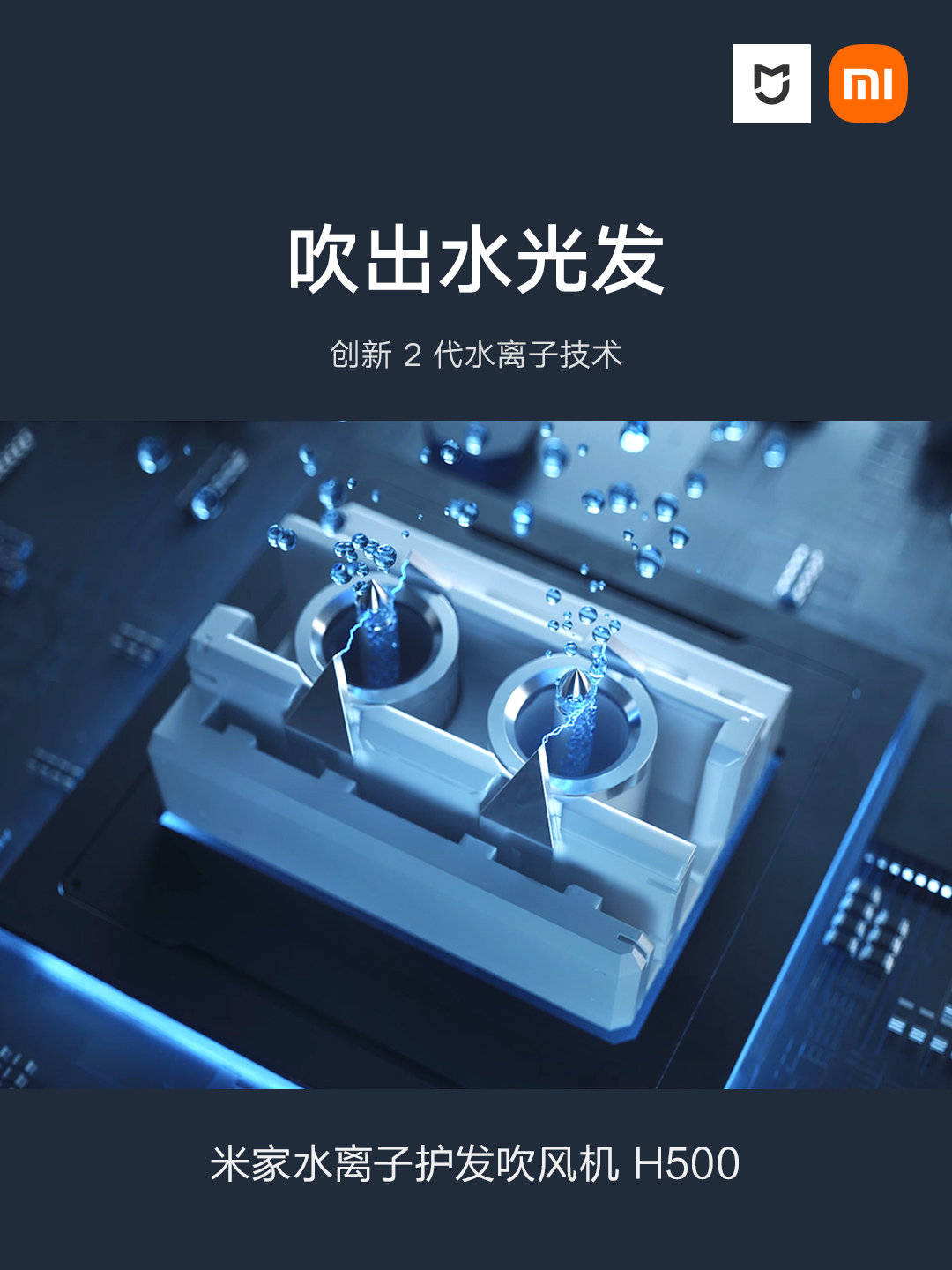 The engine has a 20,000 rpm direct current motor, seven high speed aircraft turbine blades and a pressurized air duct. The speed of the air flow can reach up to 20 meters per second. The strong air flow reaches the roots of the hair and dries quickly without damaging them.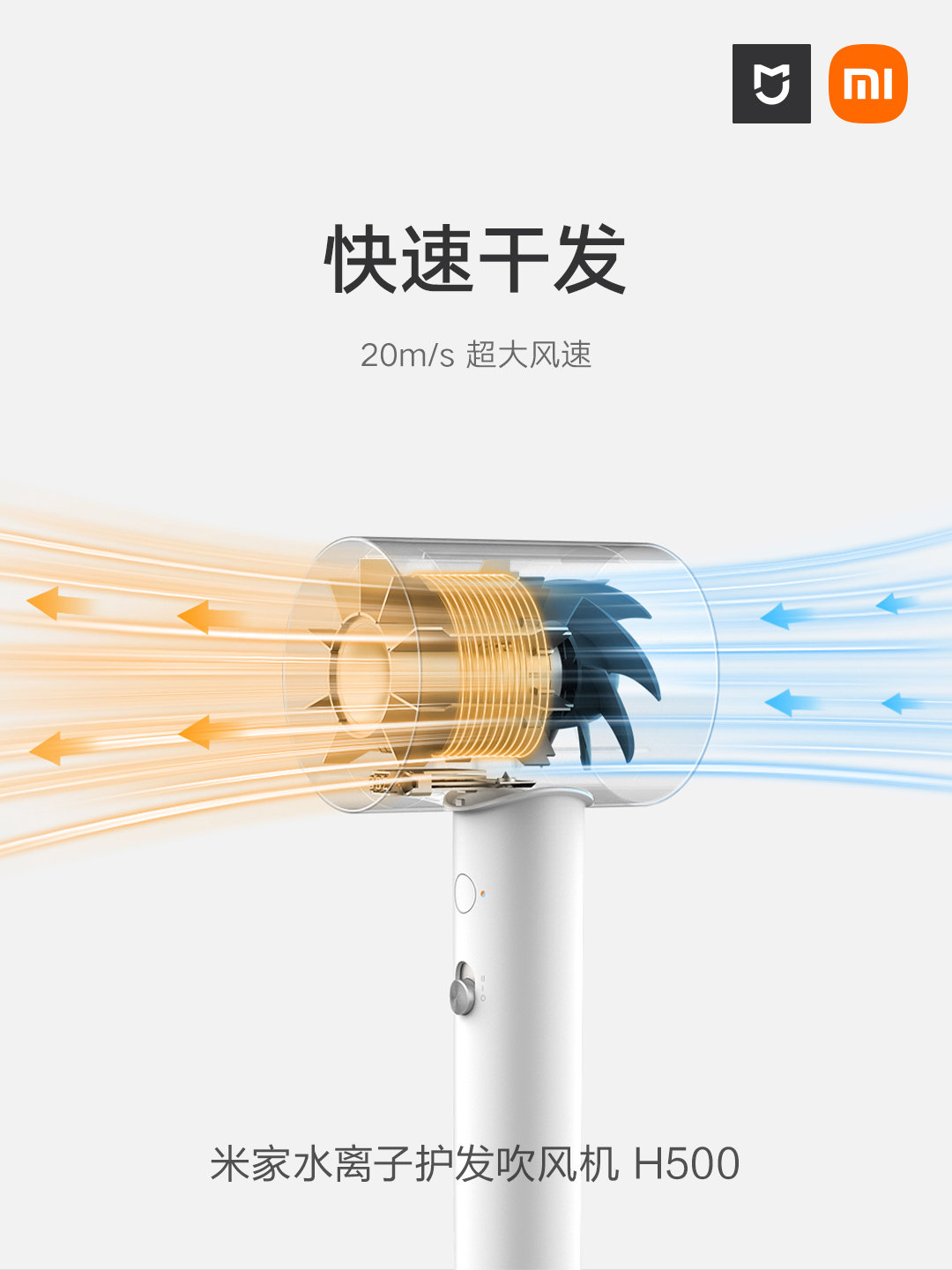 Three speeds and three air temperature settings, which will be automatically stored and automatically activated the next time you use it. In addition, the glass bead thermal sensor is used to accurately detect the air outlet temperature 60 times per second and adjust the air temperature in real time to prevent overheating and damage to the hair and scalp.
Best deal