Exclusive China
Mijia Table Lamp Pro Read-Write Version
Brand: Mijia
What is it:

Desk lamp

Release date:

October 2022
Report an error
Buy Mijia Table Lamp Pro Read-Write Version at best price
Analysis of Mijia Table Lamp Pro Read-Write Version
Xiaomi debuts a new desk lamp, Mijia Table Lamp Pro Read-Write Version.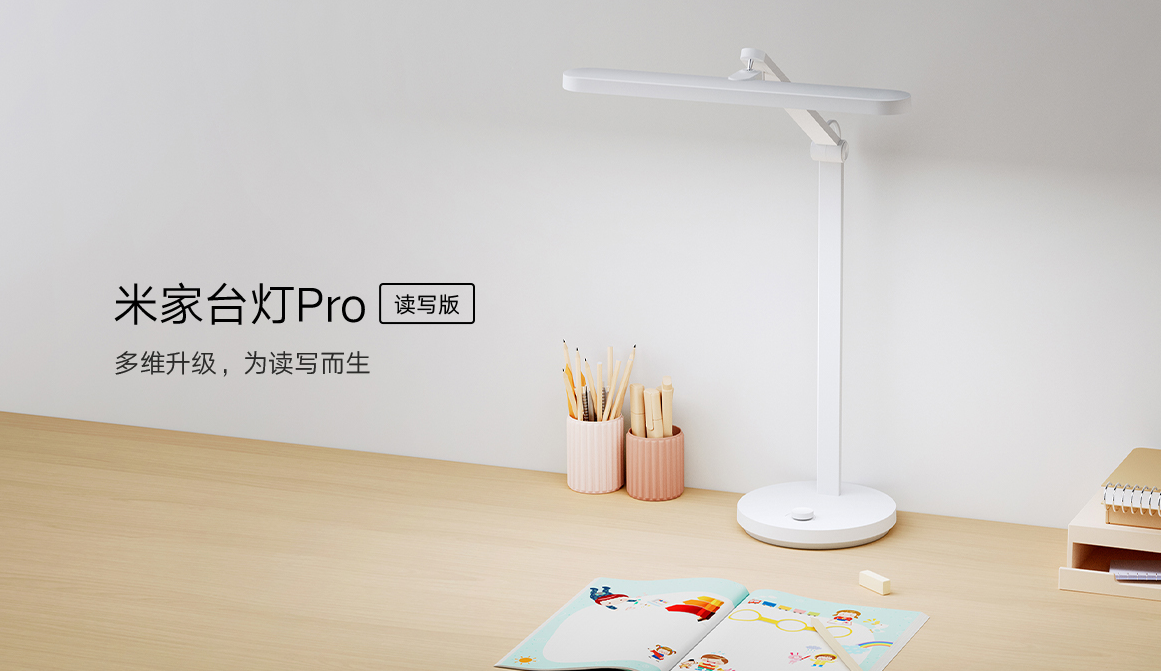 The Xiaomi Mijia Pro reading and writing version desk lamp head is up to 380mm long, the maximum lighting range is 1.5 square meters, the light covers the entire desk, and the edge of the table can be seen clearly. In addition, the head allows movements to adapt the direction of the light.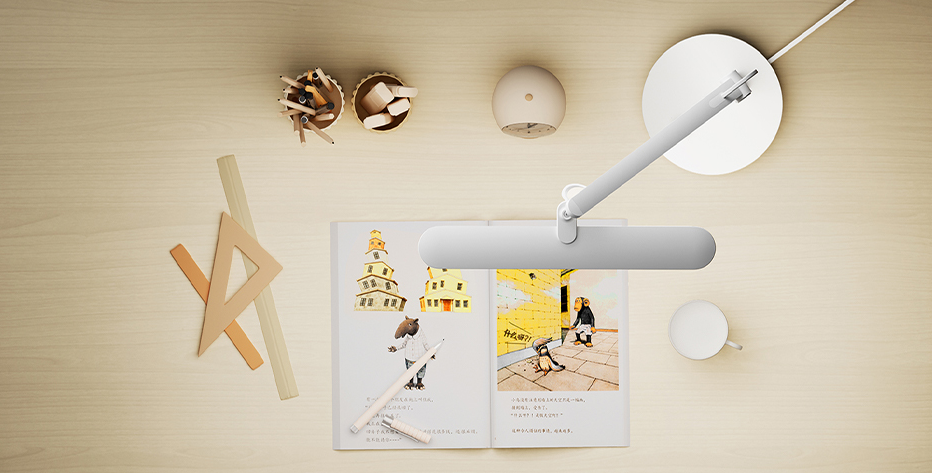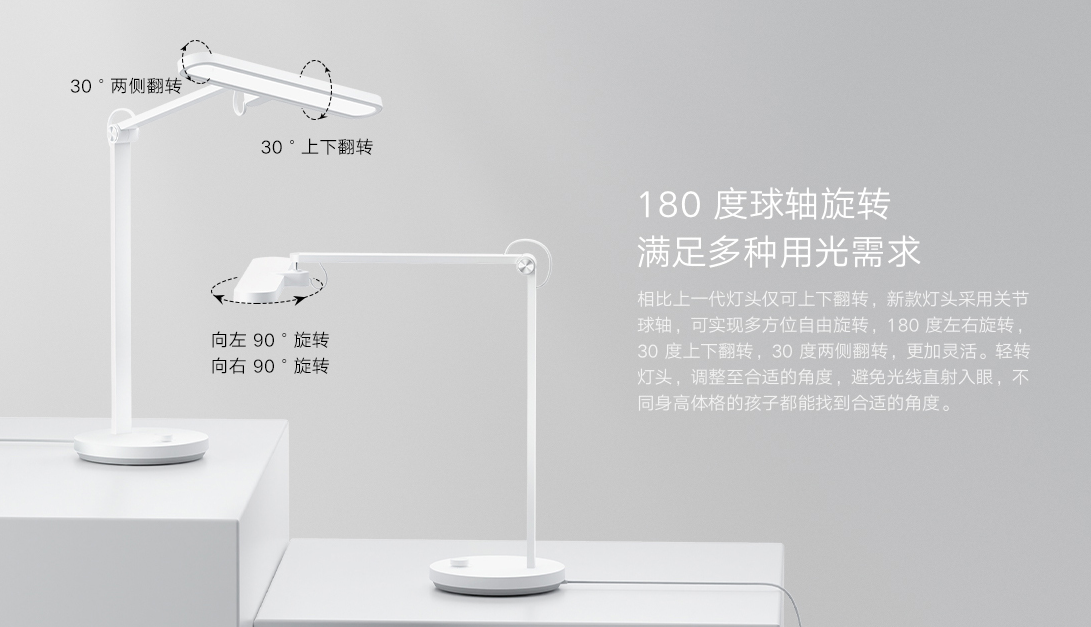 The central illumination of the reading/writing version of Mijia Table Lamp Pro is 1690lx, which is almost 2 times higher than the illumination of the reading and writing area of the previous generation Mijia Table Lamp Pro, and the illumination uniformity in the 300mm range reaches 2.33, which meets the national AA level lighting standard.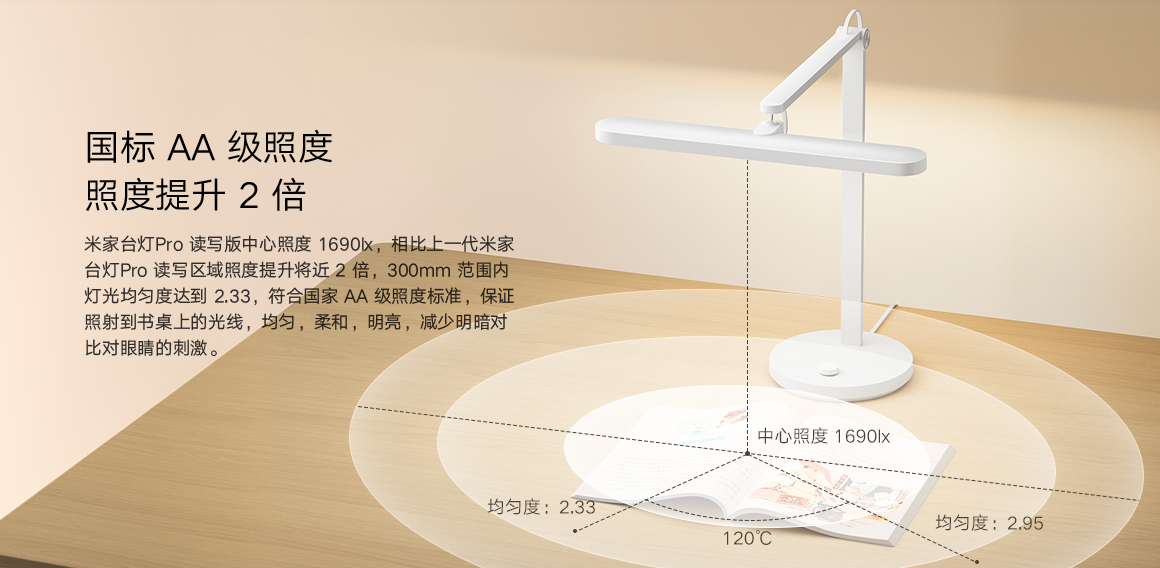 Mijia APP supports 2700K-5500k color temperature adjustment, 1%-100% brightness adjustment. The light changes in real time with the knob on the base of the desk lamp, turning slightly and adjusting the brightness; Press to rotate and adjust color temperature.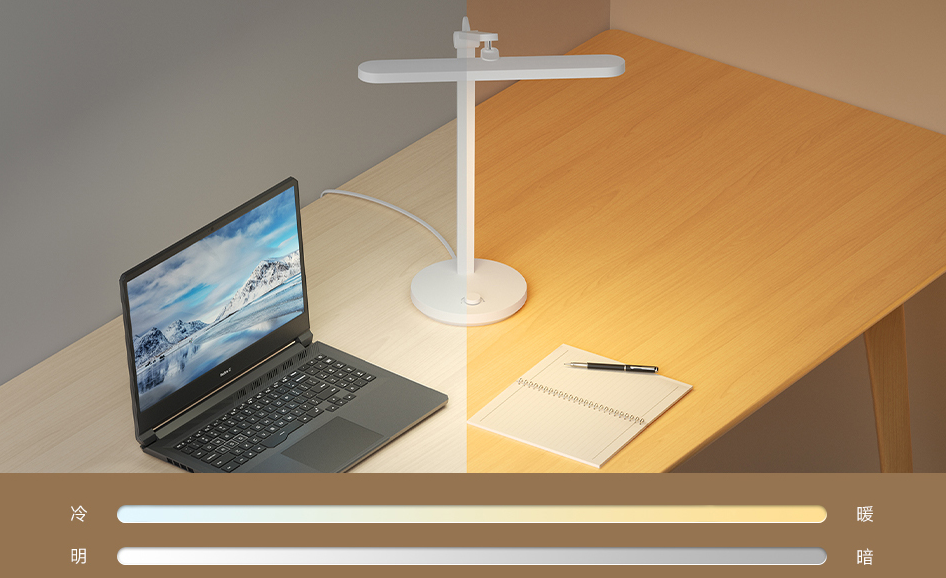 The color rendering index of this desk lamp reaches Ra95, the anti-blue light hazard level has reached the exemption level RG0, and has passed the certification of the China Quality Certification Center, which meets all the indicators of CQC certification of reading and writing desk lamps.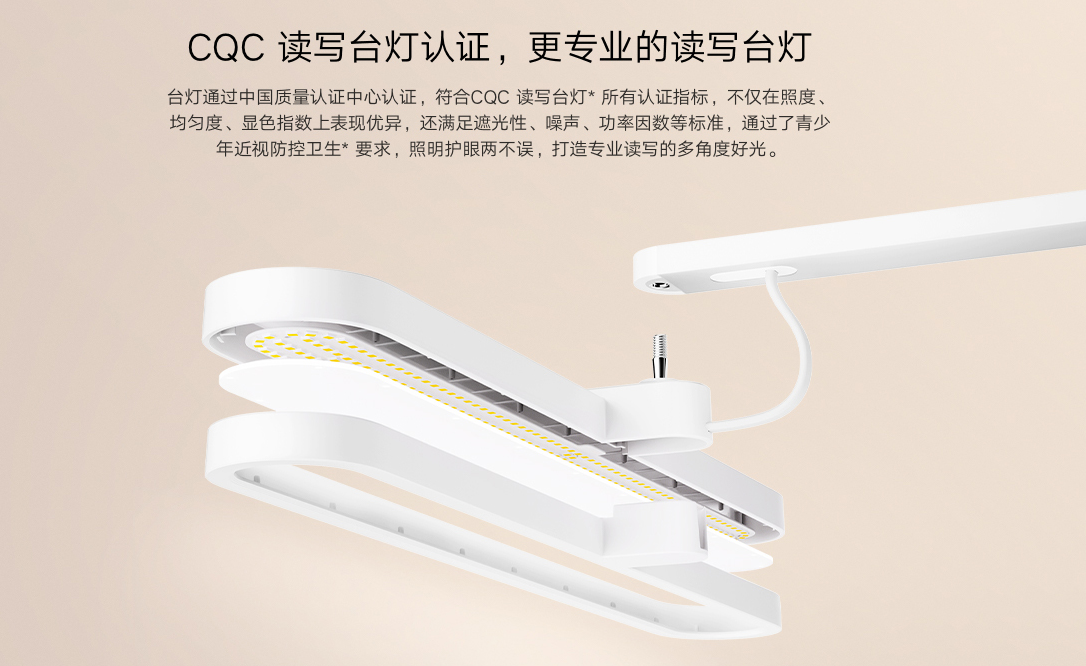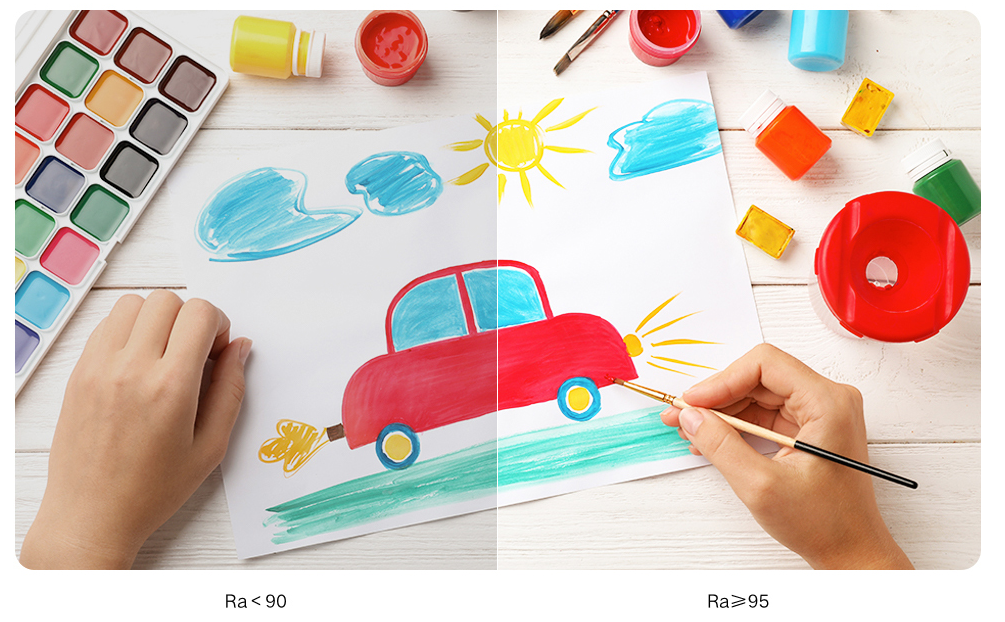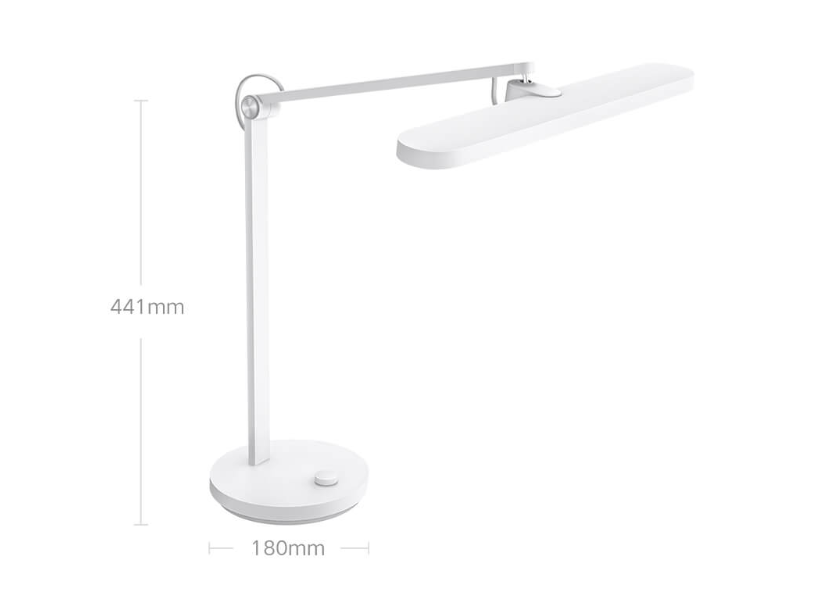 Best deal