Exclusive China
Mijia Smart Curtain 1S
Brand: Mijia
Model:

MJZNCL03LM

What is it:

smart curtain

Release date:

August 2022
Report an error
Buy Mijia Smart Curtain 1S at best price
Analysis of Mijia Smart Curtain 1S
Xiaomi launches a new gadget that allows you to make home curtains "intelligent". This is Mijia Smart Curtain 1S.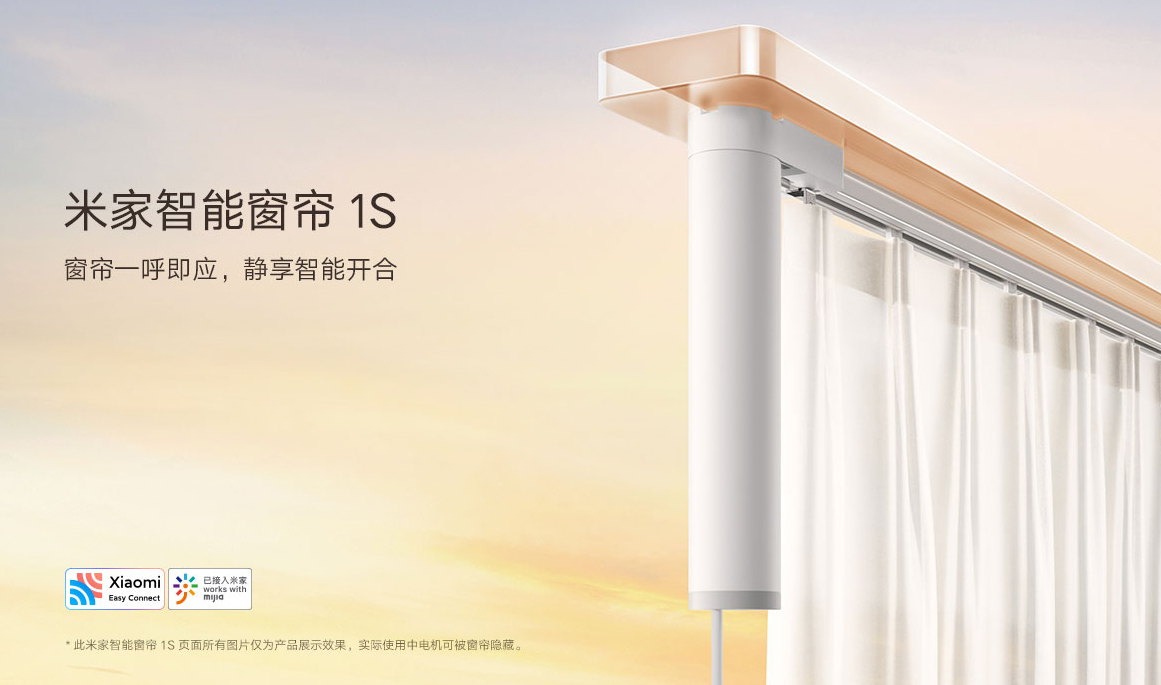 Mijia Smart Curtain 1S supports a variety of intelligent opening and closing methods, supports Xiao Ai voice control, and has a built-in Wi-Fi module, which can be controlled at any time outside.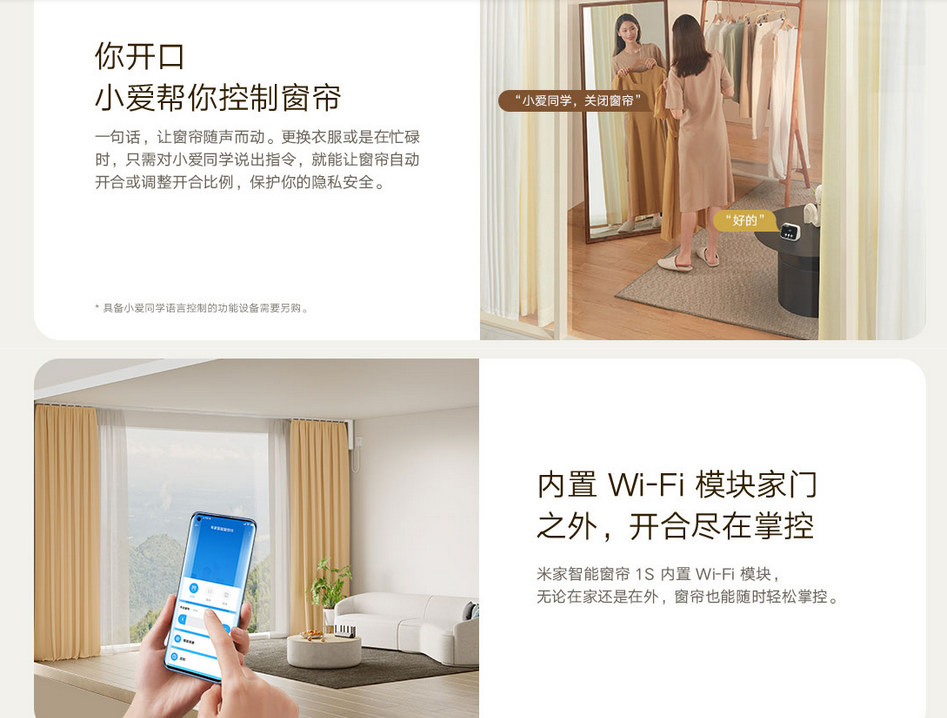 Support open and close time, set the time to get up in the morning, the curtains will open slowly in 35 minutes to prevent dazzling sunlight; set the shades to automatically close at noon to protect furniture from exposure damage.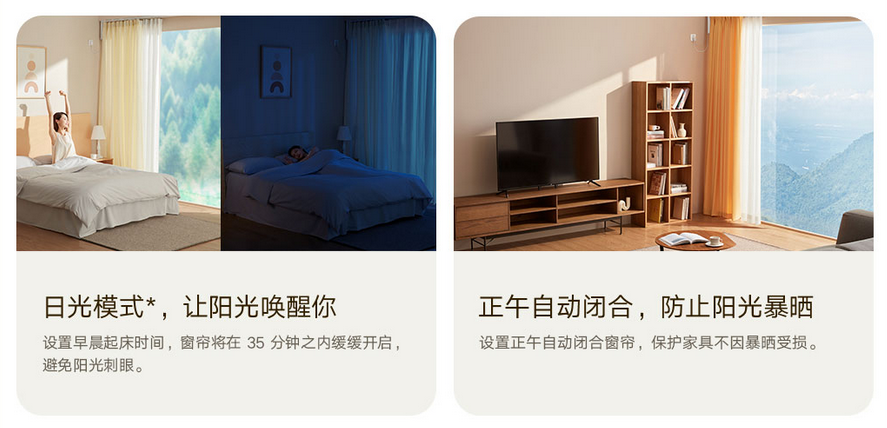 If there are multiple smart shades installed in the home, you can also control it through the MIUI Home smart home screen, a screen control. It also supports intelligent linkage with small speakers, Mijia ceiling lights, Xiaomi wireless switches and Xiaomi smart door locks to achieve functions such as night linkage lights off, theater mode and warm home.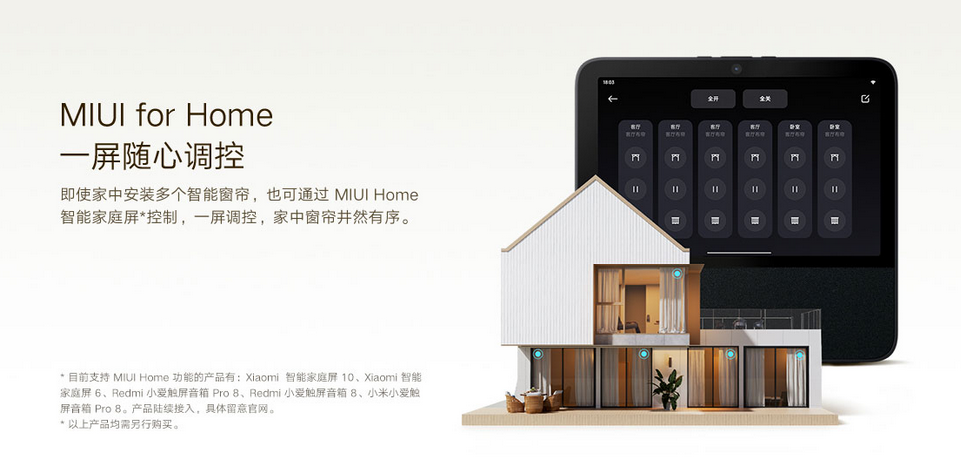 Adopt magnetic remote control, which supports manual start, power cut can also be pulled by hand, slow start and stop.

Mijia 1S smart curtain uses a permanent magnet DC motor, which uses a high-torque motor, can support the smooth operation of curtains weighing up to 50kg, and the operation adopts a constant speed mode, even if the power cables Different weights can maintain a smooth and constant speed.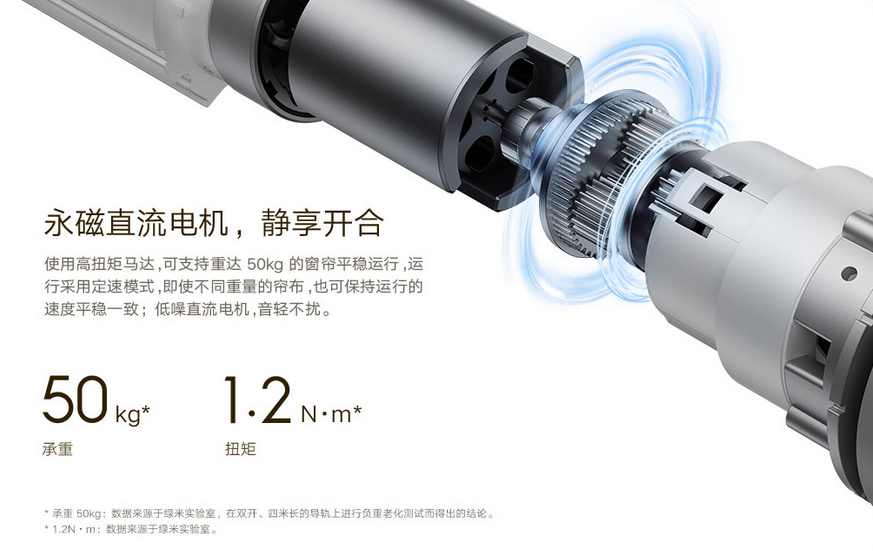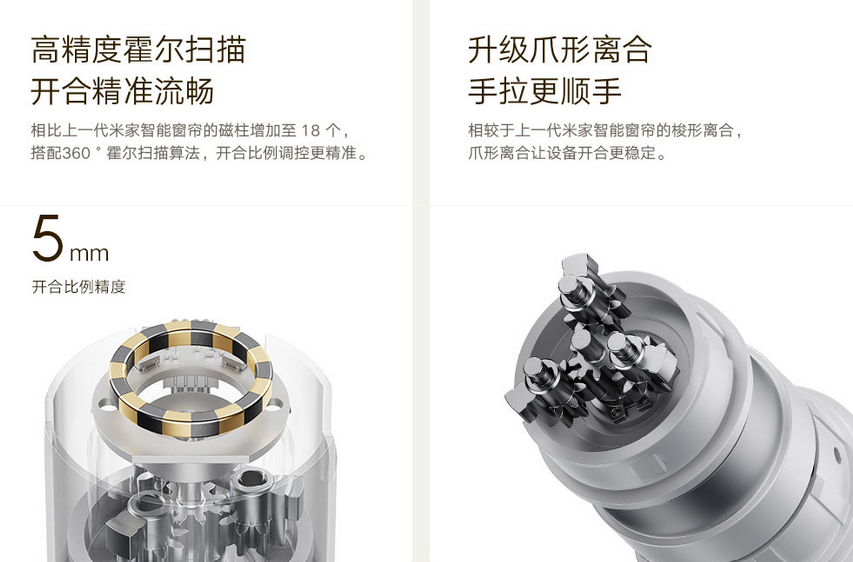 Support single and bidirectional open and close mode, support single rail, double rail, top mount, side mount in a variety of straight rail installation methods.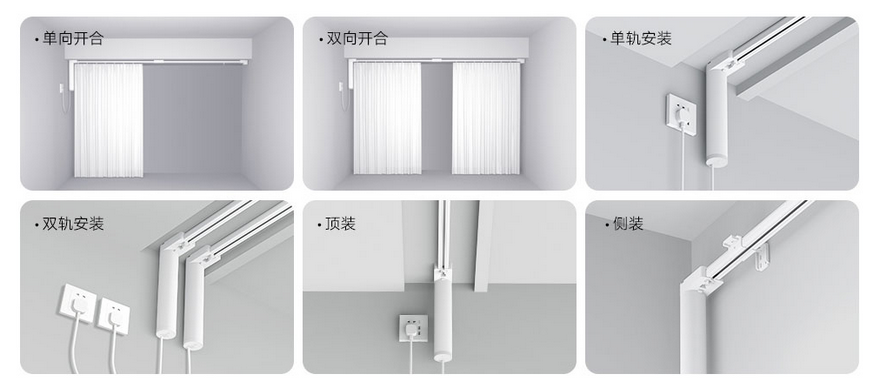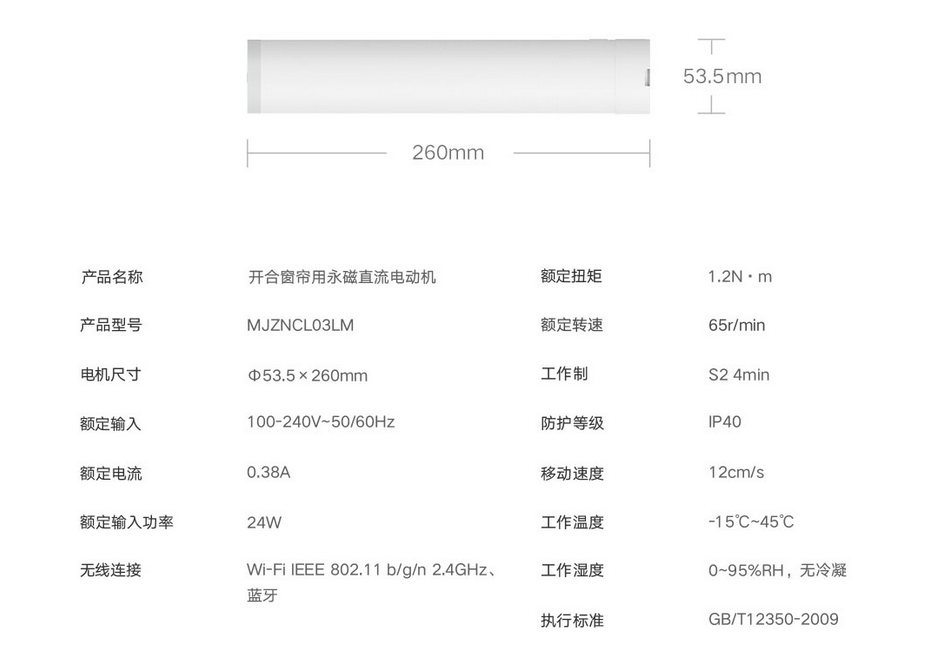 Best deal