Specifications
Dimensions
150 x 420 x 410 mm
General functions
Neutral light, eye protection, color index Ra90, no blue light, no strobe effect, with Mi Home linking
Report an error
Buy Mijia-Philips Table Lamp 3 at best price
Analysis of Mijia-Philips Table Lamp 3
Many of you will remember the Philips Desk Lamp 2, undoubtedly a lamp with a very striking and original design, which Xiaomi put on sale in collaboration with Philips.
Well, a few days to end this 2020, Xiaomi puts on sale the new version of this lamp, and thus continuing its collaboration with the Philips brand is born the Mijia-Philips Table Lamp 3.
Overall it maintains a fairly similar design, but with significant changes.
First, we see much softer lines, with a more square base, although with very rounded corners. It also softens the colors, especially the contrast with the base.
We can not ignore that the light that had the previous model in its vertical area, which was so original, has disappeared, but maintains its great amplitude of rotation in the part of the elbow, being able to direct the light almost in any direction.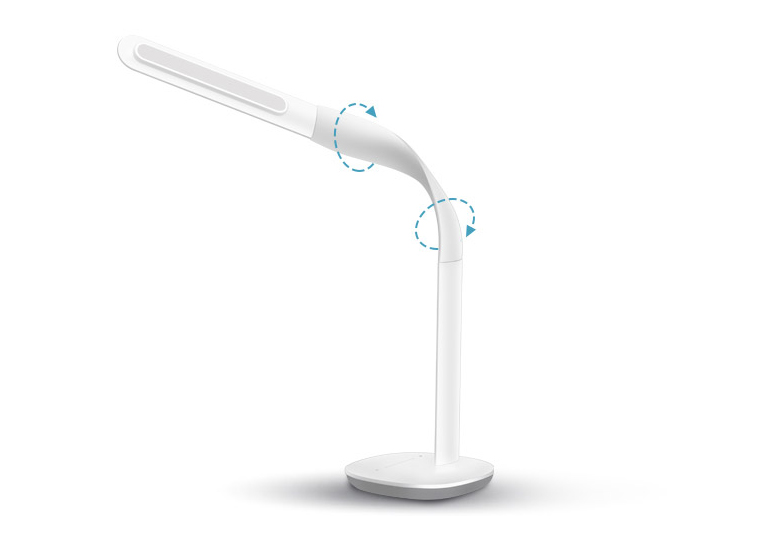 The light capacity has been increased from 1200 LM to 1900 LM. This power can be adjusted in 10 different levels, up to a minimum of 100 LM. Its maximum power is 10 W, and it has 32 LEDs.
Its color temperature has also been modified, being 3700 K in this model.
Its color rendering index is Ra90, which guarantees true color vision, while it also has protection systems to prevent blue light and stroboscopic effect (flickering).
As in the previous model, this lamp incorporates a high-precision sensor that adjusts brightness according to ambient lighting.
Of course, this lamp can be linked to the Mi Home App (China server) in which we can access the preset modes for reading, computer/screens, and children.
Best deal