Exclusive China
Mijia Outdoor Power Supply 1000 Pro
Brand: Mijia
Model:

P06ZM

What is it:

outdoor battery

Release date:

September 2022
Report an error
Buy Mijia Outdoor Power Supply 1000 Pro at best price
Analysis of Mijia Outdoor Power Supply 1000 Pro
Xiaomi decides to take the first step in the world of solar and outdoor batteries. For this, it presents its first external battery Mijia Outdoor Power Supply 1000 Pro.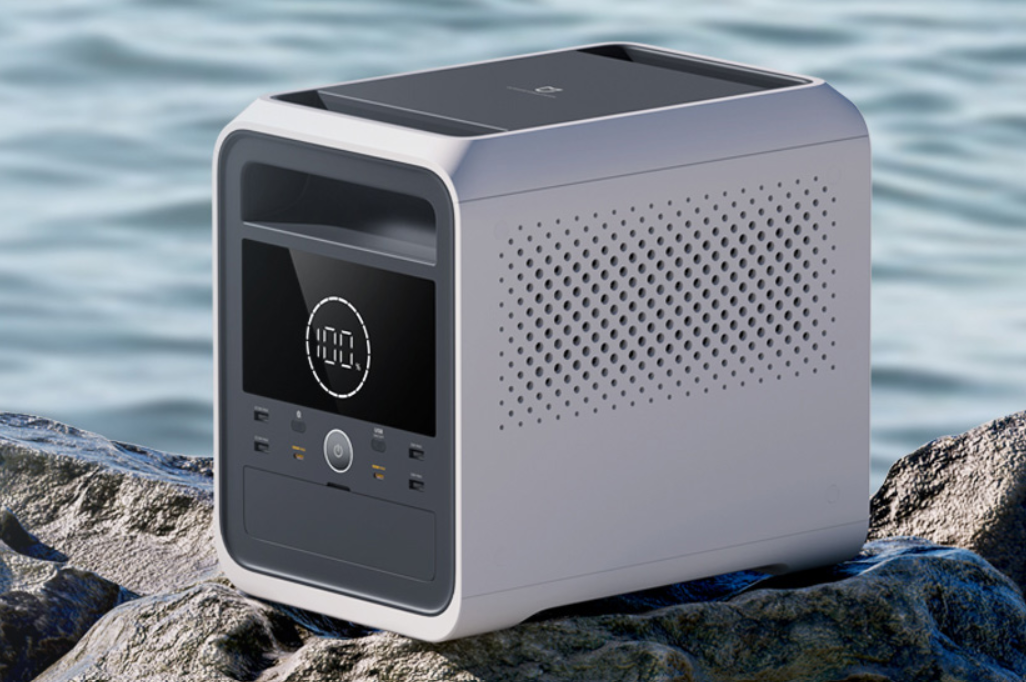 Mijia 1000 Pro outdoor power supply adopts a new energy vehicle lithium battery, using a 'mixed solid-liquid electrolyte lithium battery', through the needle puncture test, the fuselage internal battery pack It meets IP67 protection level, the battery capacity is 1022Wh (280000mAh), the density is greater than or equal to 500Wh/L, and it can be recharged 1000 times.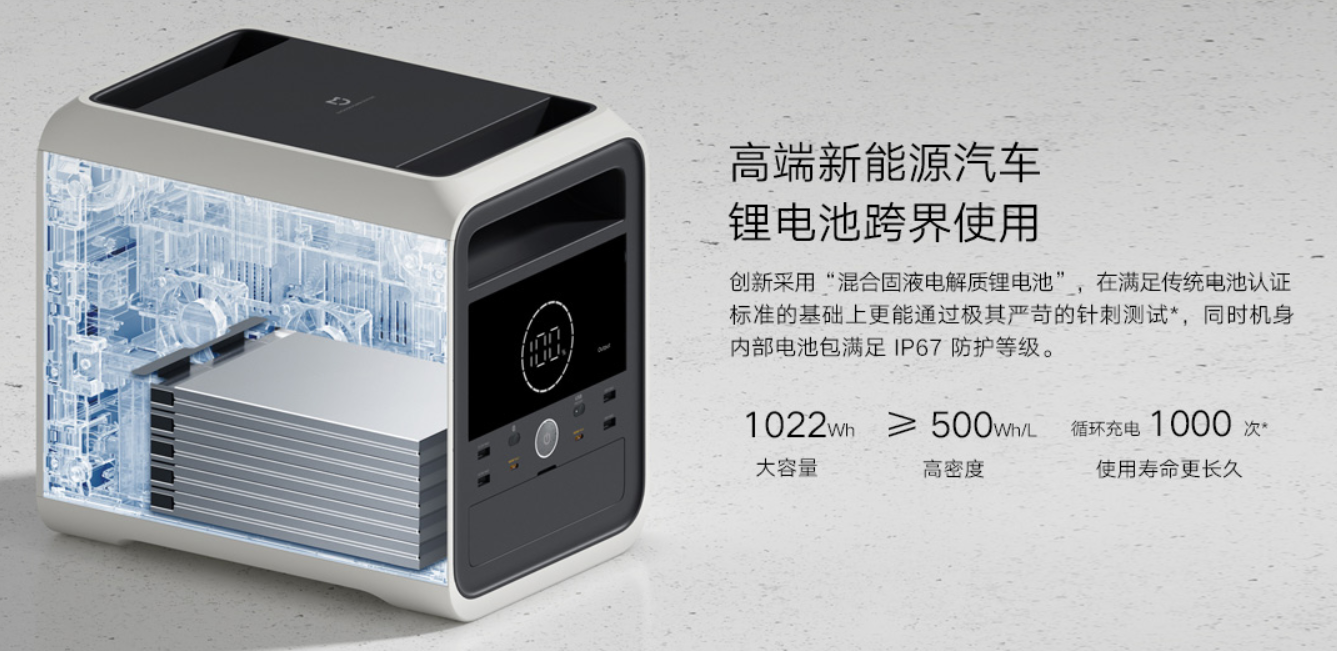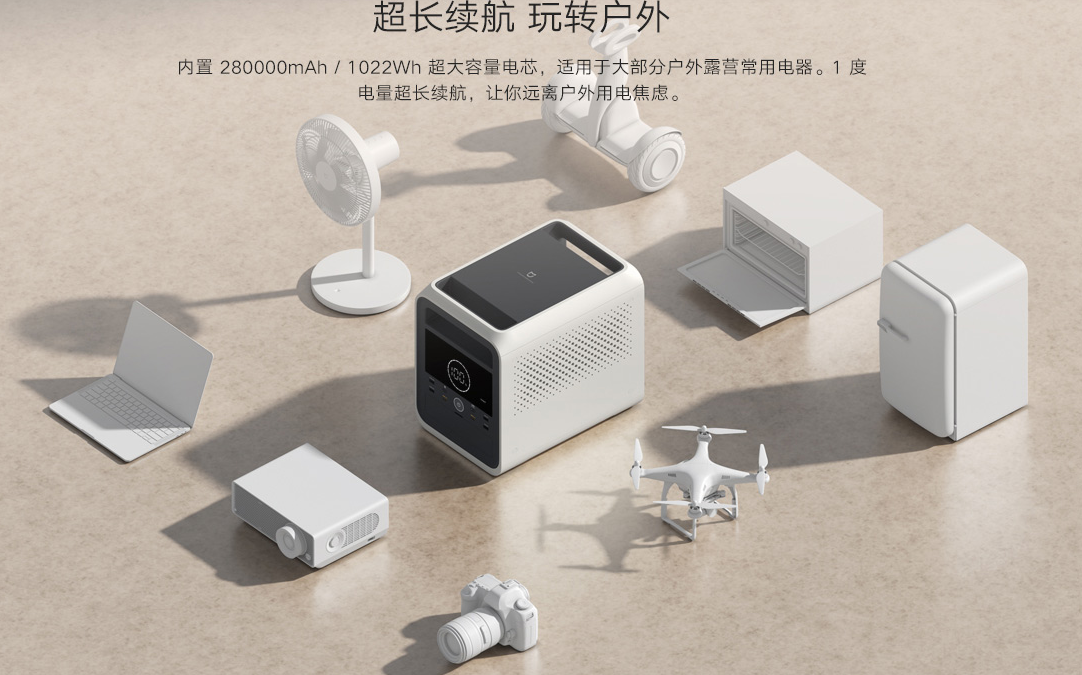 In addition to being able to store 1 kWh of electricity, the power of this product is also particularly large, up to 1800W.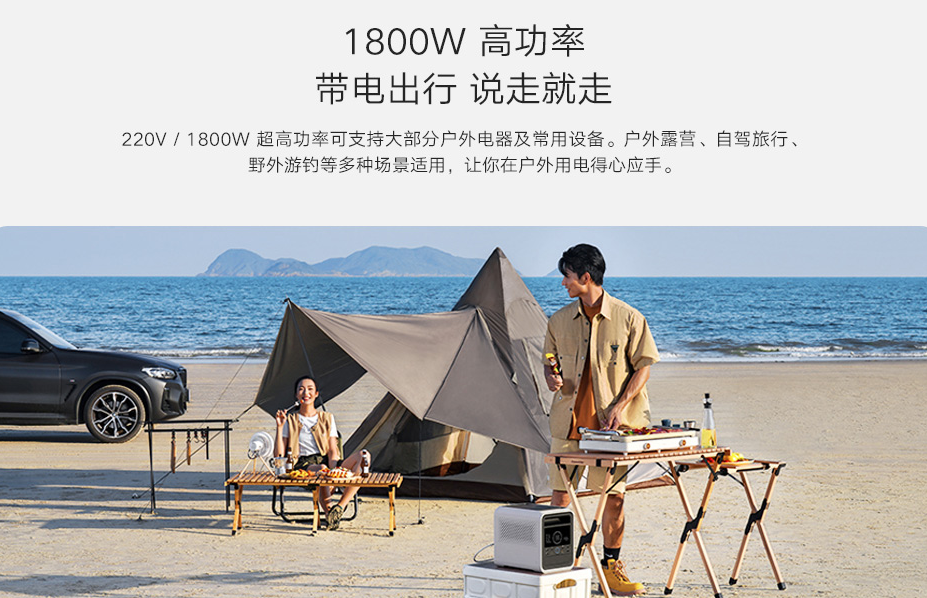 Equipped with two-way inverter flash charging technology, only a standard charging cable can quickly self-charge, the fastest power replenishment in 50 minutes is 80%, and 100% charges in 1.5 hours.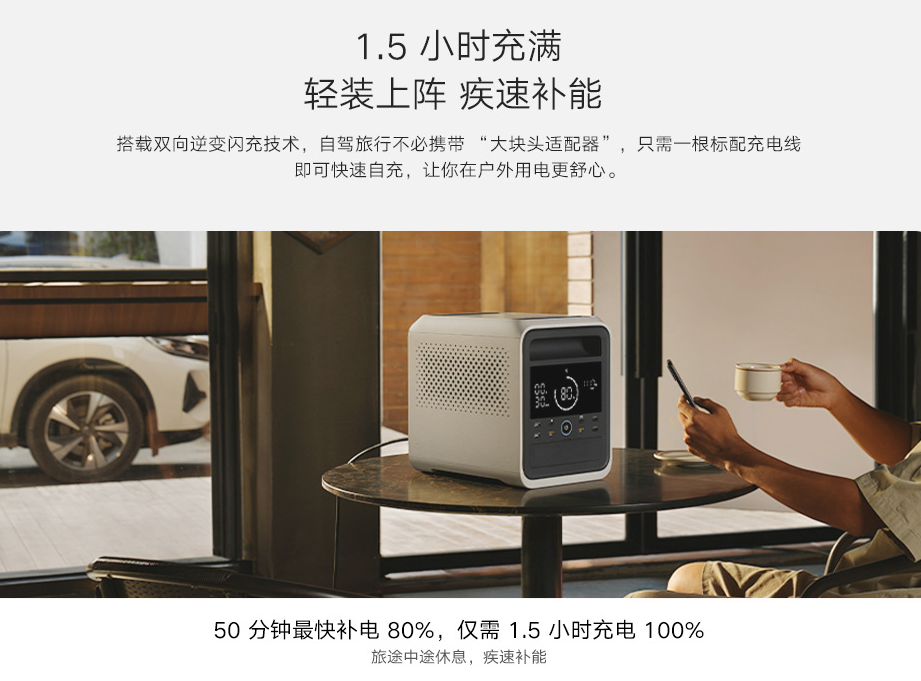 Mijia 1000 Pro outdoor power supply supports multiple charging and discharging interfaces, supports up to 13 devices to charge at the same time, pure sine wave bidirectional inverter is almost the same as the home network waveform, and can also be Use as a home backup energy storage device.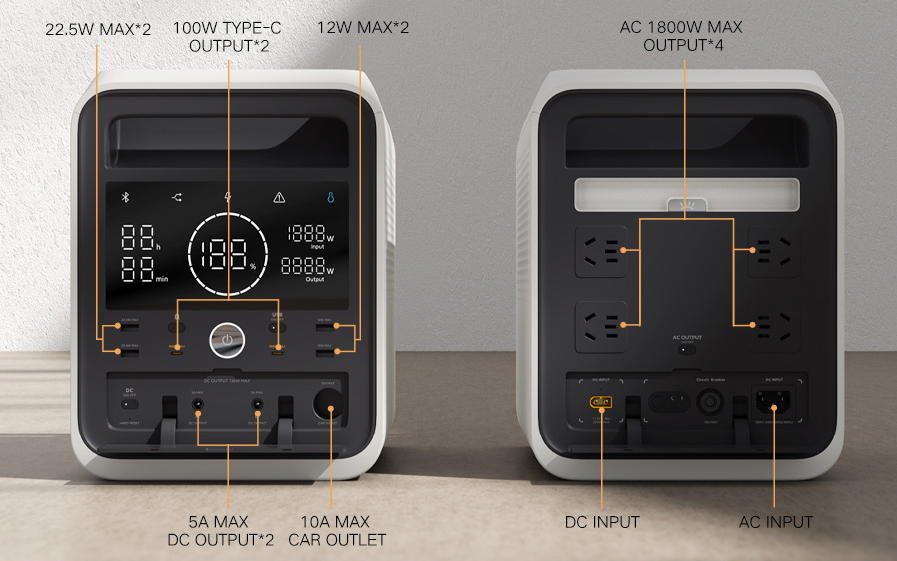 The product distinguishes the mains plug, round mouth, USB Type-C and USB-A interface on the interface part, and also provides 100W USB Type-C fast charging specifically for its own products, if you use mobile phones Xiaomi, Redmi, you can also enjoy additional speed advantages.
It can also be used simultaneously with the Mijia 100W solar panel, and supports two solar panels to charge in parallel, up to 200W MAX.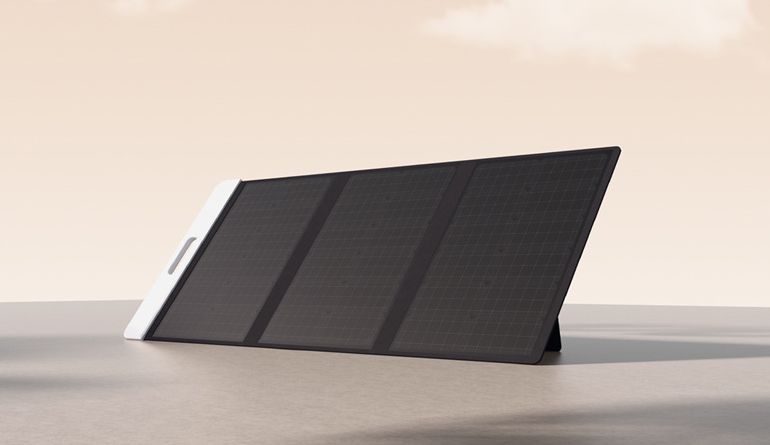 It supports Mi Home APP control (China server), it can control the power on, off and lighting of each download interface, it can also be remotely controlled and real-time view the power and residual energy.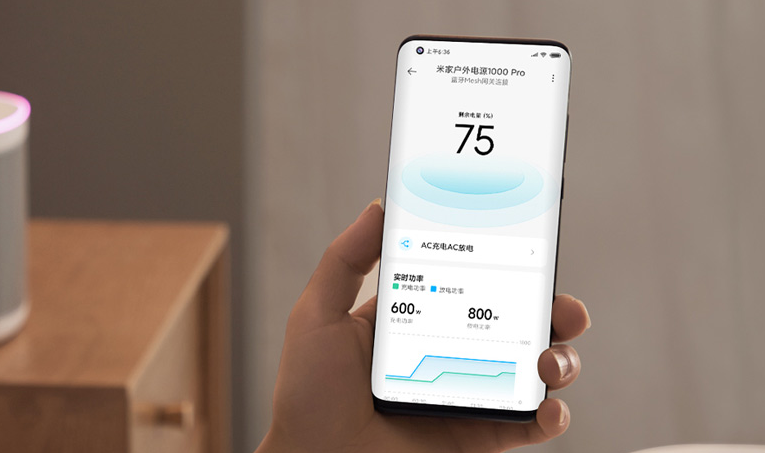 It adopts V0 eco-friendly flame retardant material and double contrast color design. The high-strength 'cage frame structure' is adopted, the ring aluminum alloy frame is combined with stamping sheet metal, and the inner core device is coated with an independent shell, and the overall structure is safer and more secure. trustworthy.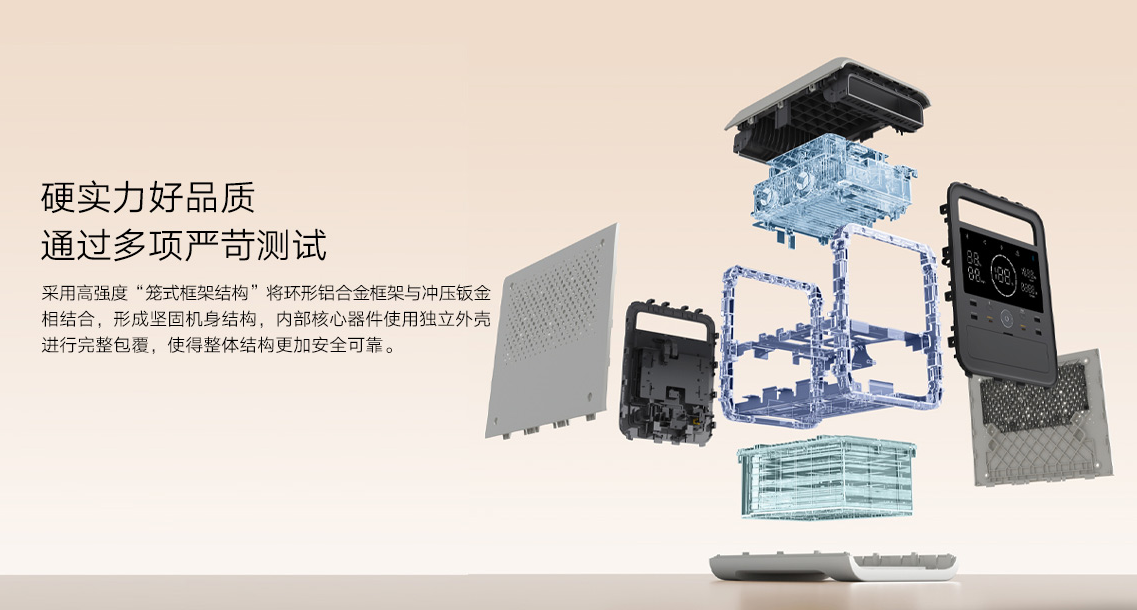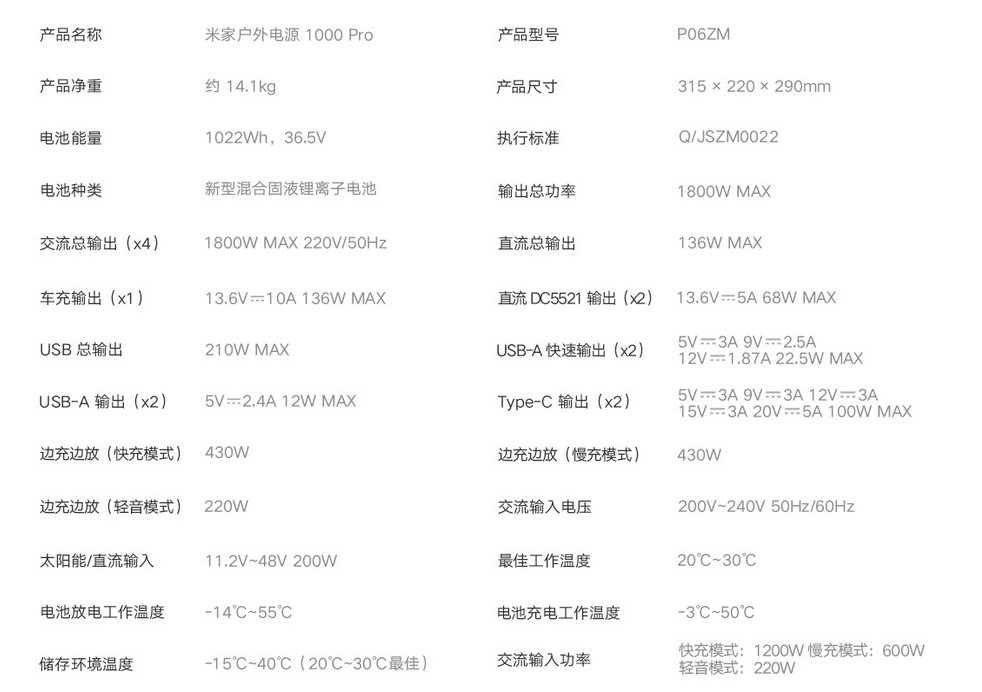 FAQs
How to buy this product?
At this time it can only be purchased in China, perhaps in time it will appear in an online store such as Aliexpress.
Best deal