Mijia Intelligent Small Blender
Brand: Mijia
Model:

MPBJ002PL

What is it:

multifunction blender

Release date:

July 2022
Report an error
Buy Mijia Intelligent Small Blender at best price
Analysis of Mijia Intelligent Small Blender
Xiaomi, through its brand for the home, launches a new small appliance that combines several kitchen instruments in one. This is Mijia Intelligent Small Blender.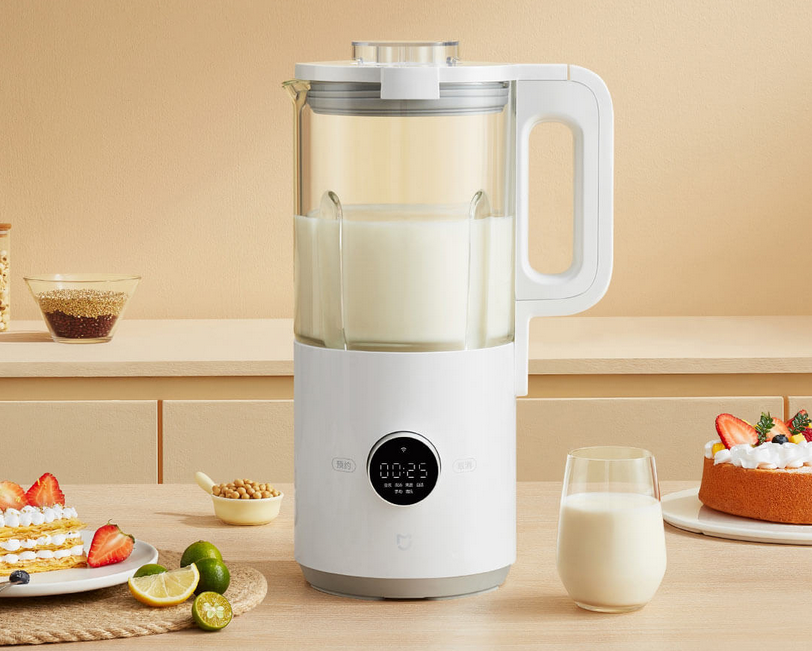 According to reports, this machine adopts multiple noise reduction technologies: integrated design, high concentricity motor, air duct optimization, 4 shock-absorbing silicone pads, and the operating noise does not exceed 68dB.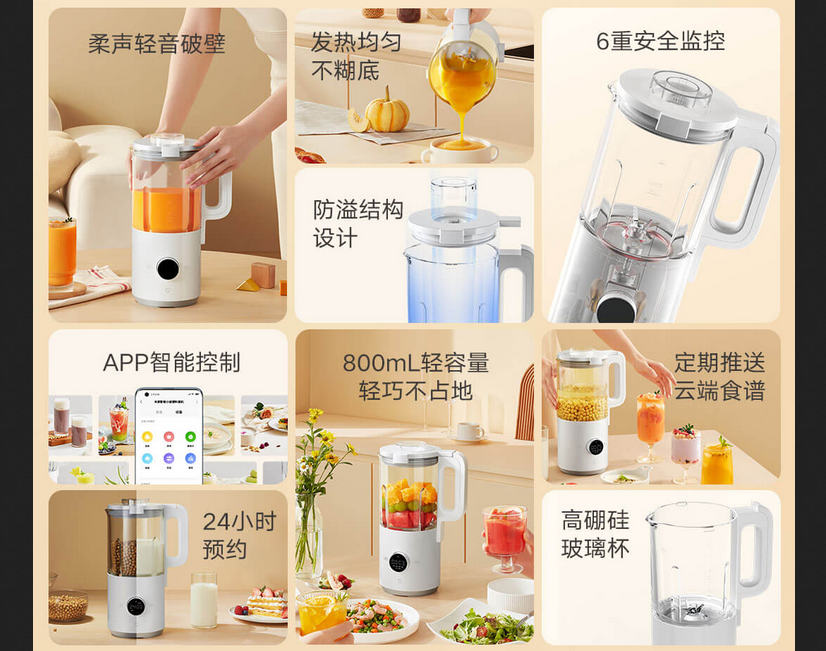 Food contact grade high borosilicate glass material makes the cup body firm and thick, and it is not easy to scratch hard ingredients such as fish bones and grains, and can effectively resist temperature difference between cold and heat, making it safer and more durable.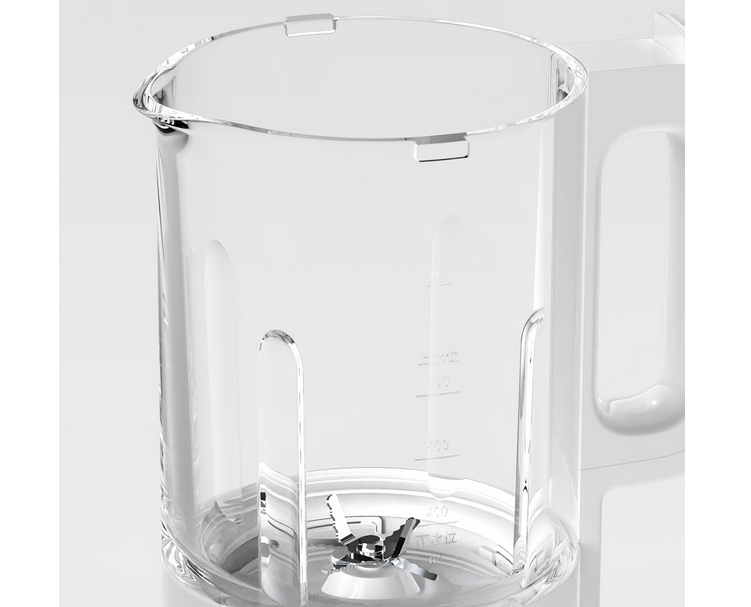 It has a lightweight capacity of 800ml, which can satisfy 1-3 people and is suitable for small families.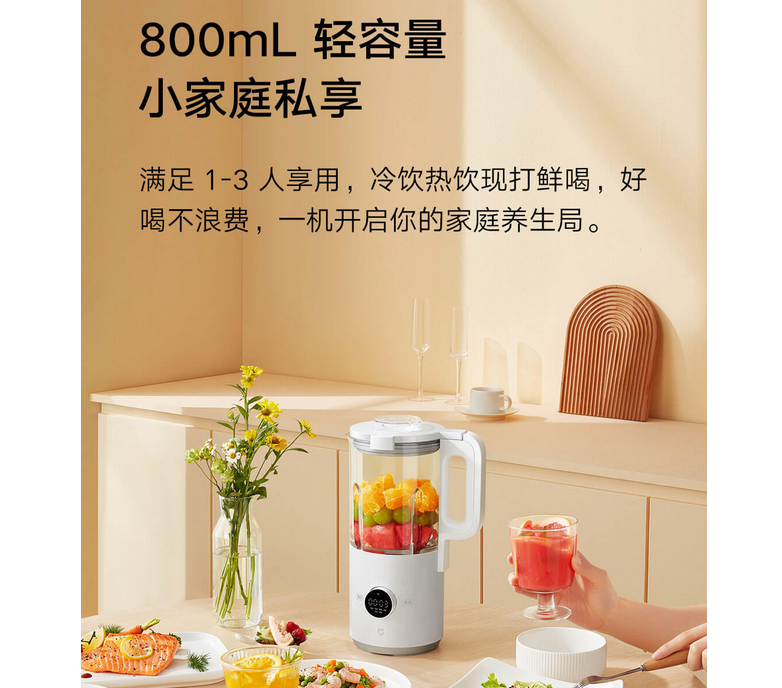 Supplemented with a 600W die-cast aluminum spray ceramic enamel coating heating plate, heating is even and not easy to stick to the bottom.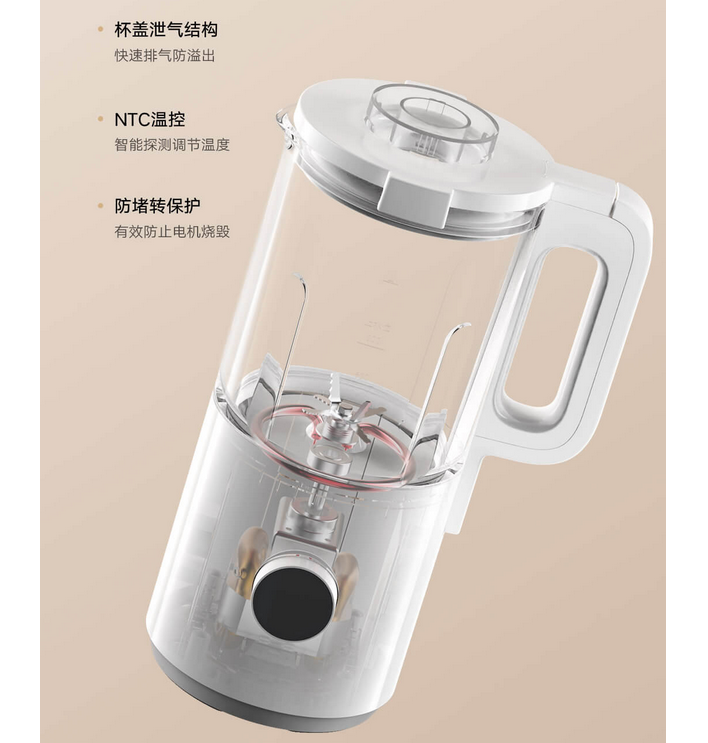 For cleaning, it has a one-button mode, which makes it easy to thoroughly clean the blades.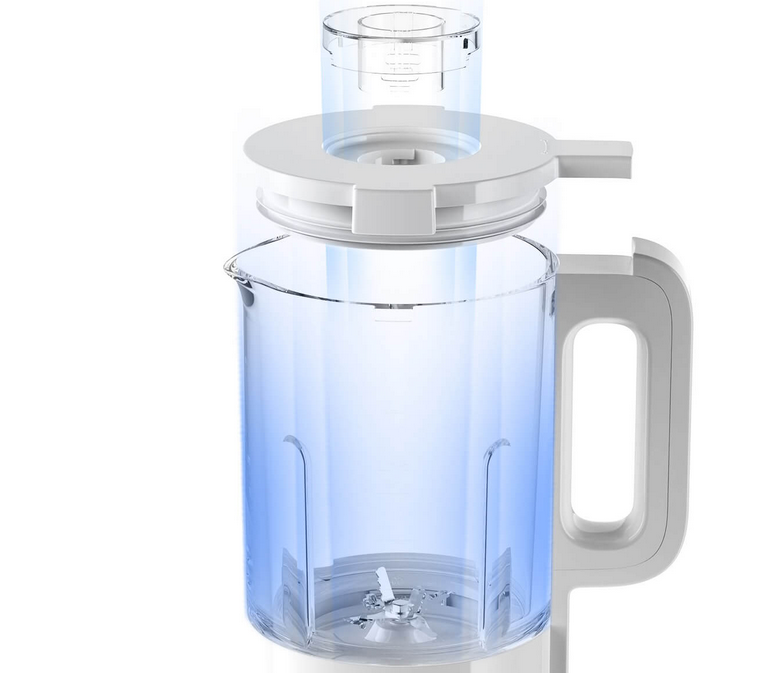 It is linked via Wi-Fi to the Mi Home App (China server) and supports programming for up to 24 hours. In addition, you can access a list of recipes (in Chinese).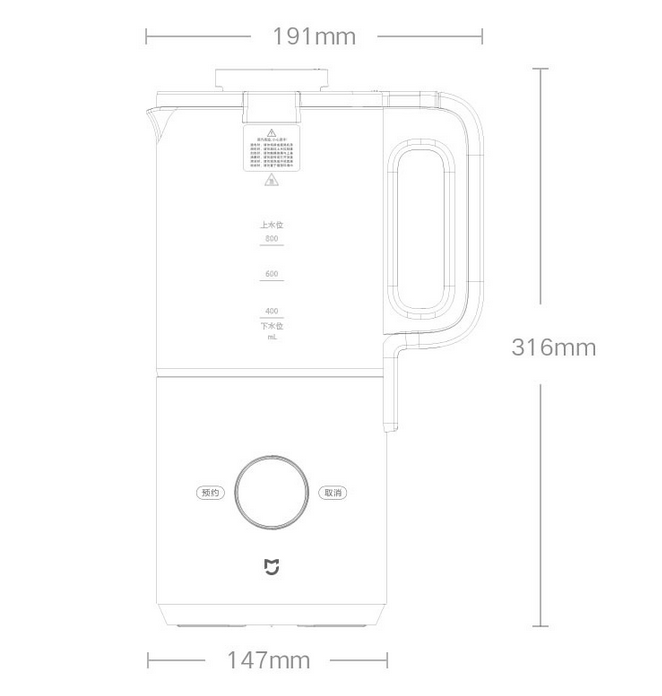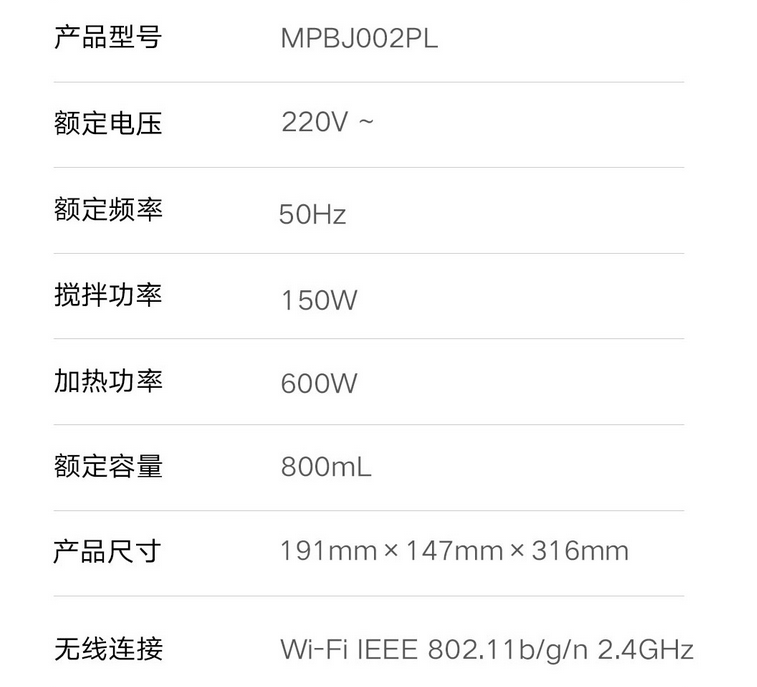 Best deal