Exclusive China
Mijia High-speed Hair Dryer H501
Brand: Mijia
Model:

GSH501

What is it:

Hair dryer

Release date:

May 2023
Report an error
Buy Mijia High-speed Hair Dryer H501 at best price
Analysis of Mijia High-speed Hair Dryer H501
A new Mijia product is available for purchase, it is a new model of hair dryer, Mijia High-speed Hair Dryer H501.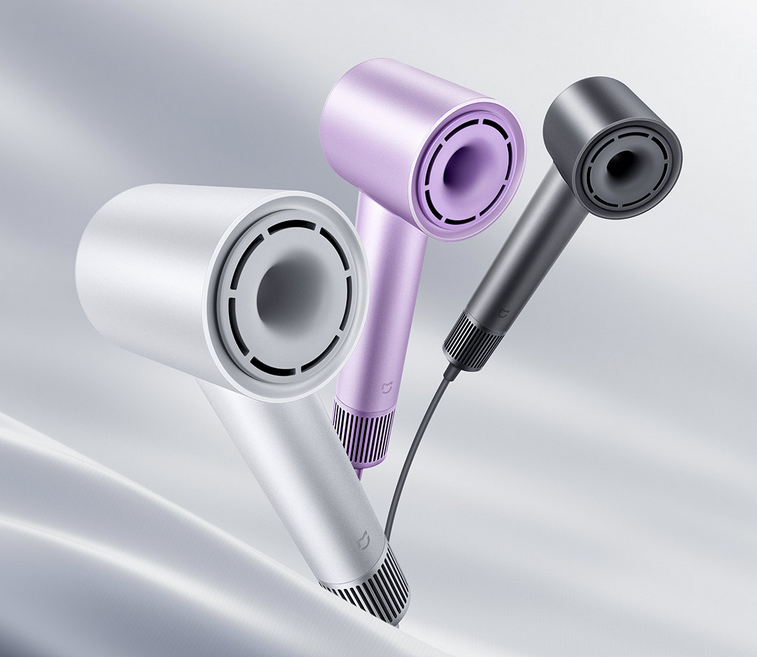 It offers three options: white, purple and gray. The PC shell material adopts a one-piece design, and the surface is sprayed with metallic pearlescent paint, achieving an outstanding overall texture. The back of the head is set with a four-color light ring, and the overall gradient effect is very eye-catching, which can more intuitively display different levels of temperature.
The bottom of the fuselage grip adopts high-density stainless steel air intake net and plastic fence air intake net. A two-layer net to effectively stop hair absorption, snap-on detachable, easy to remove and clean.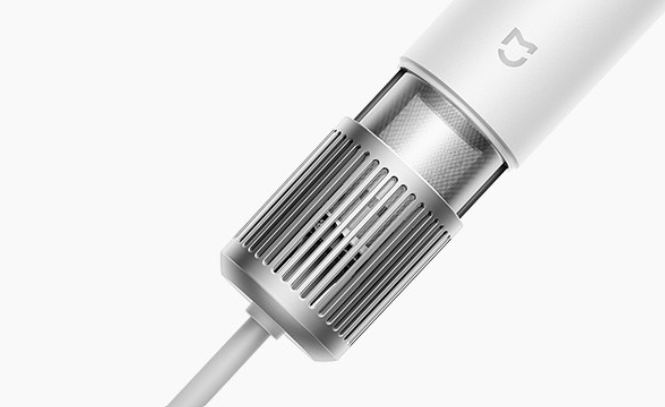 The 110,000rpm brushless motor can produce higher wind speeds and speed up hair drying. The high speed equipment provides a maximum wind speed of 62 m/s.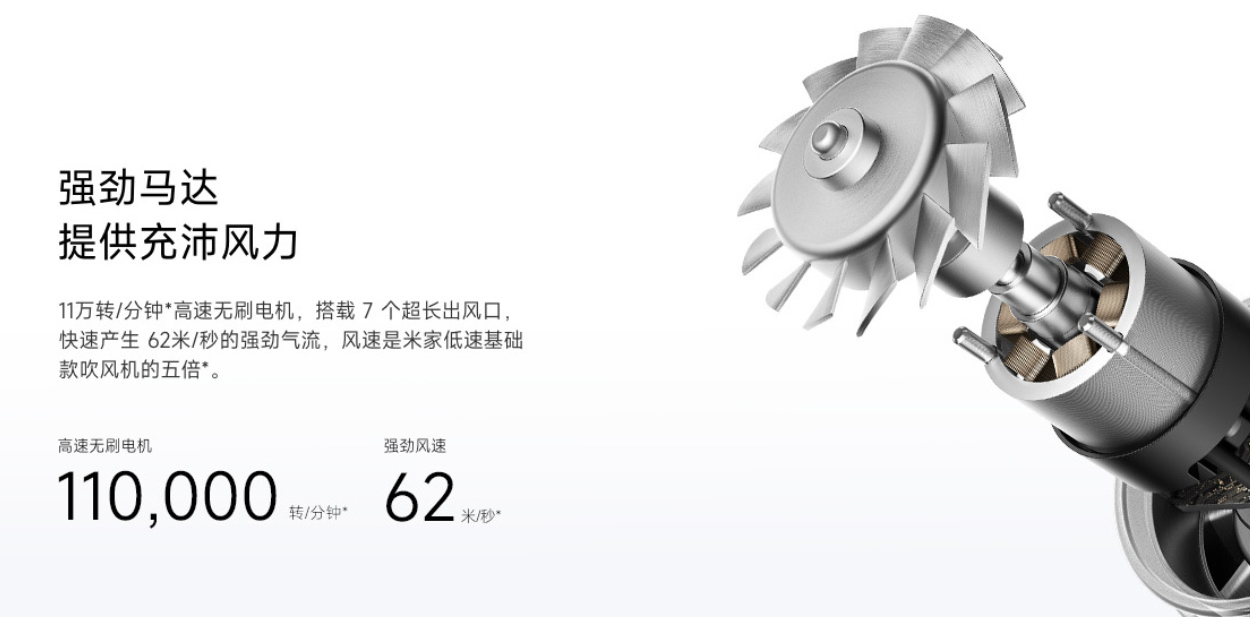 The internal structure through the CNC finishing method, reduces the vibration of the joint teeth and ensures the stability of the fan blade and the internal air duct of the motor, reduces vibration noise, and uses a combined noise reduction cotton that absorbs sound with air intake. It produces a noise of ≤ 73dB when used. Real-time temperature control, 200 million negative ion generators reduce damage and become more flexible. Unlike the traditional hair dryer to dry hair through high temperatures, in order to prevent the damage caused by continuous high temperature, Mijia H501 high speed hair dryer provides intelligent and precise NTC temperature control.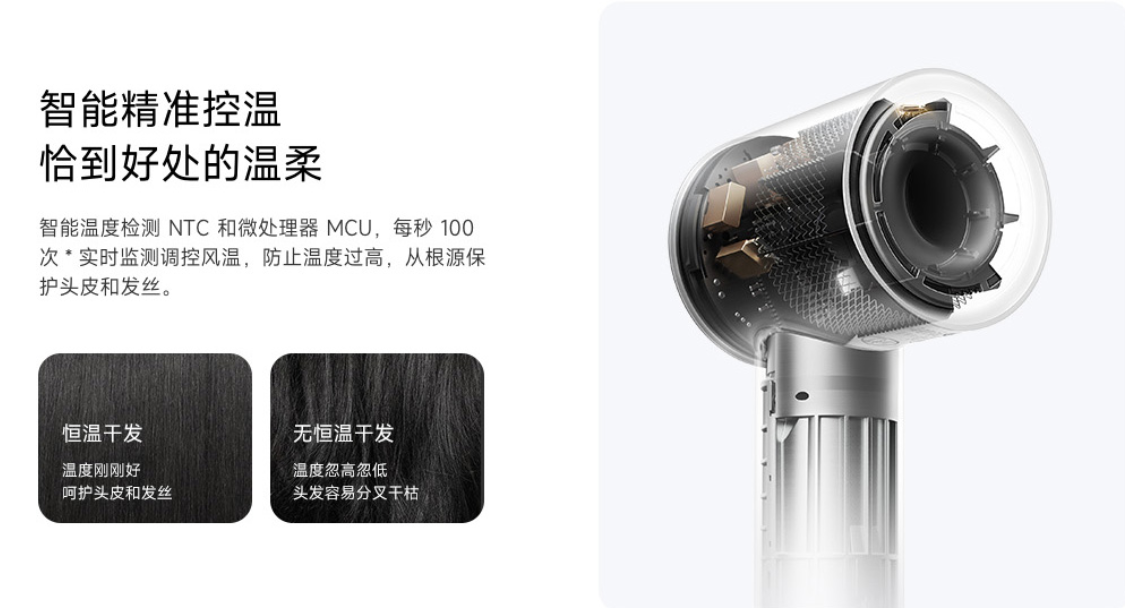 It provides 4 temperature modes: cold air, warm air, hot air, hot and cold circulating air, as well as 2 speed options. Different combinations of temperature and speed can be combined at will to meet the needs of use. Weight of the light case of 345 g.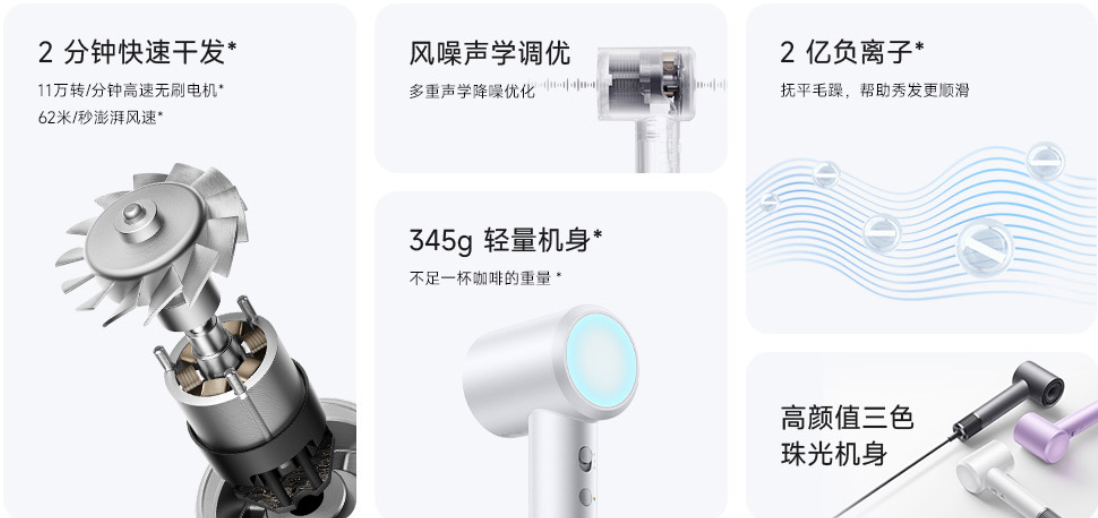 Best deal