Exclusive China
Mijia Full Effect Air Purifier
Brand: Mijia
Model:

AC-M22-SC

What is it:

Air purifier

Release date:

March 2023
Report an error
Buy Mijia Full Effect Air Purifier at best price
Analysis of Mijia Full Effect Air Purifier
A new air purifier hits the Chinese market. It is a premium model, Mijia Full Effect Air Purifier.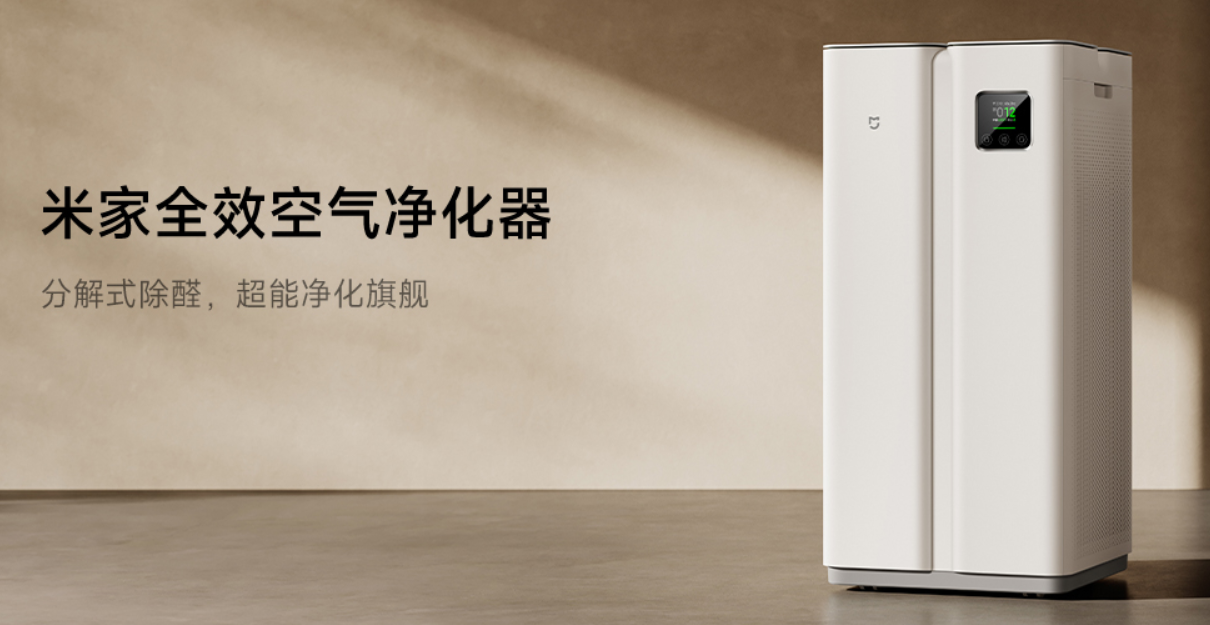 According to reports, this product adopts 'aldehyde energy solution' technology jointly developed by Xiaomi and the Chinese Academy of Sciences.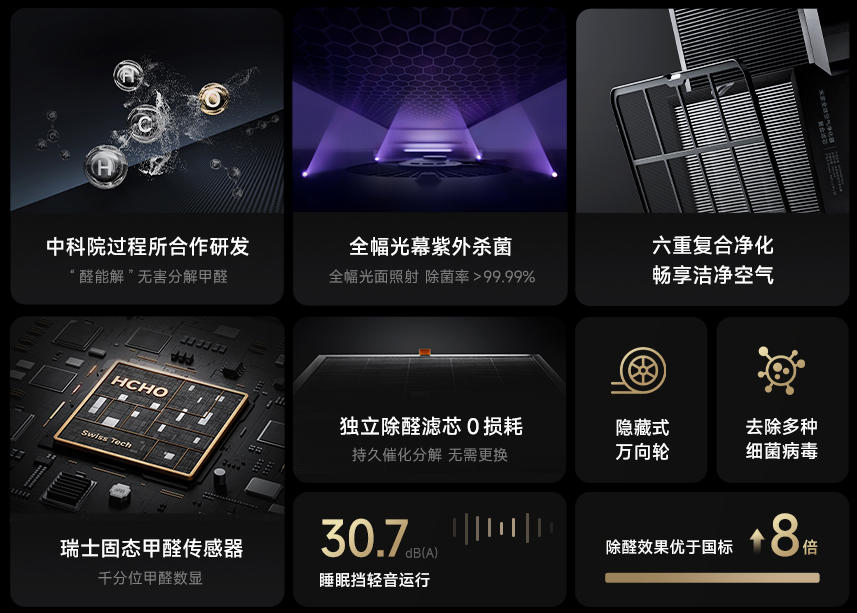 This product uses a Swiss solid-state formaldehyde sensor, equipped with an LCD display, supports one-thousandth formaldehyde digital display, has an air volume of 11666 L per minute, can achieve six-fold compound purification, and has a Zero-loss independent aldehyde removal, which can remove a variety of bacteria and viruses.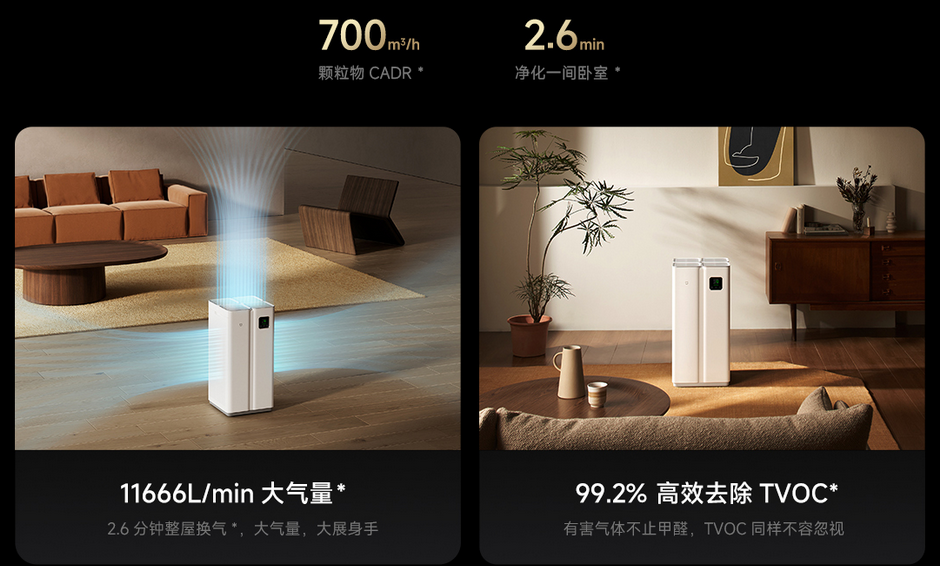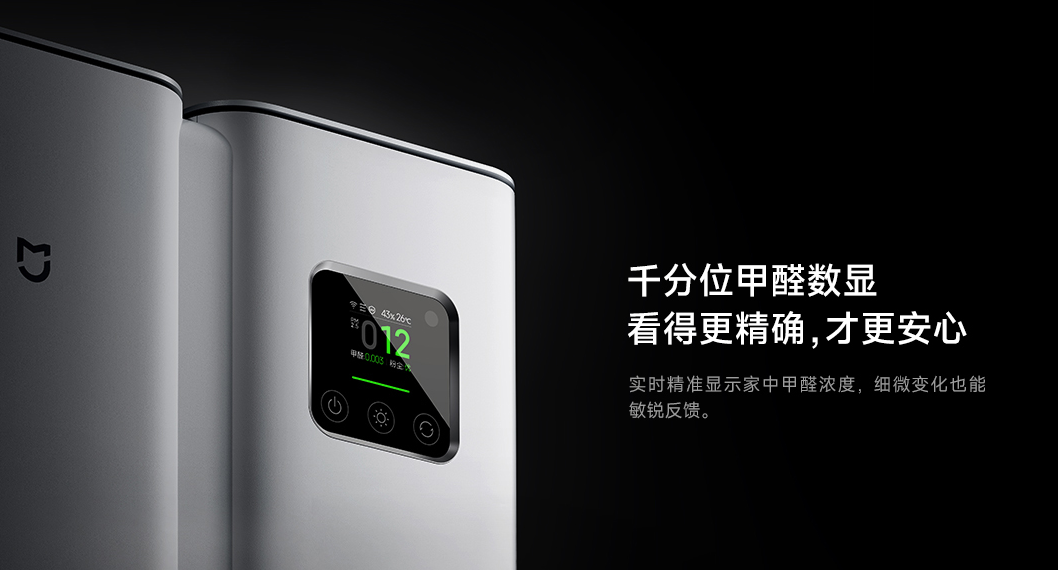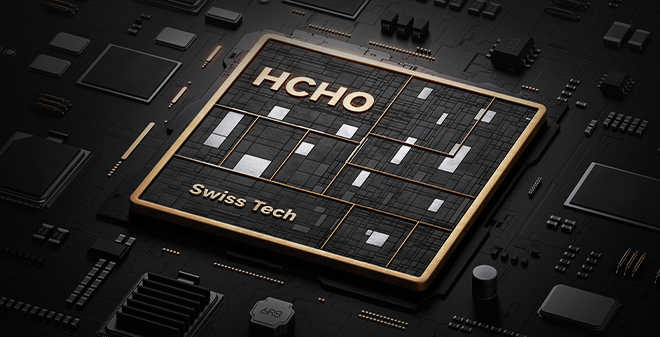 The sleep mode noise is only 30.7 decibels, and it can also achieve full-width light curtain ultraviolet sterilization, with a sterilization rate of 99.99% and an aldehyde removal rate of 99% in one hour, and the effect is 8 times better than the national standard.

In addition, it can effectively remove TVOC by 99.2%, and the removal rate of pollen allergens can reach 98.72%.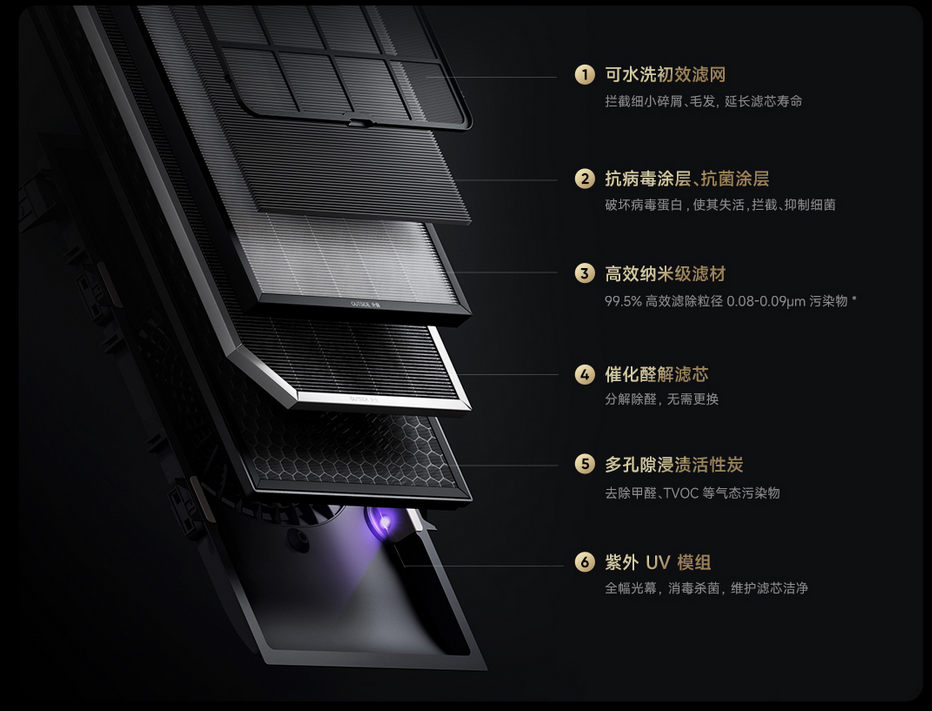 According to reports, Xiaomi and the Institute of Process Technology of the Chinese Academy of Sciences jointly developed the 'aldehyde decomposition' aldehyde removal technology. The aldehyde decomposition catalytic filter element equipped with this technology can continuously decompose formaldehyde into water and carbon dioxide without secondary pollution.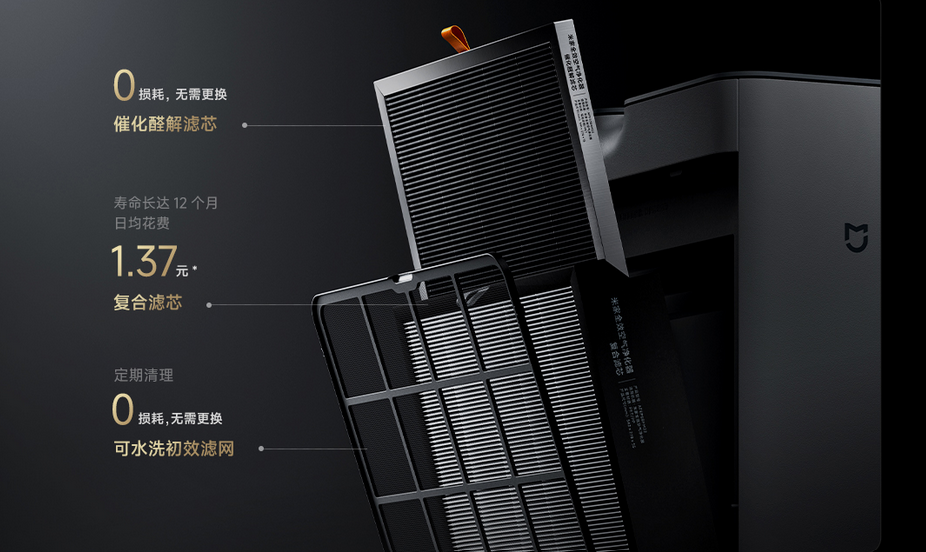 According to reports, it can achieve zero loss, the service life of the composite filter element is up to 12 months.

Best deal