Mijia Curtain Companion
Brand: Mijia
Model:

MJSGCLBL01LM

What is it:

Gadget for curtains

Release date:

March 2022
Report an error
Buy Mijia Curtain Companion at best price
Analysis of Mijia Curtain Companion
Xiaomi presents a new gadget that easily and quickly turns blinds into smart ones, without the need to modify the rails.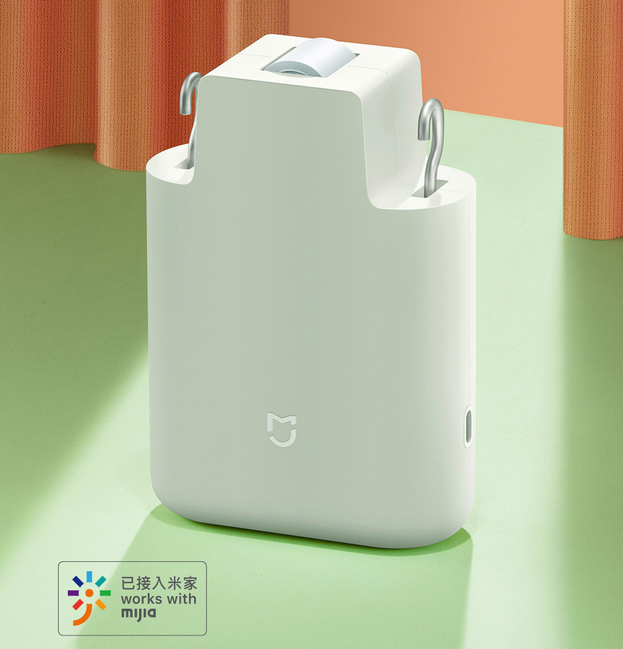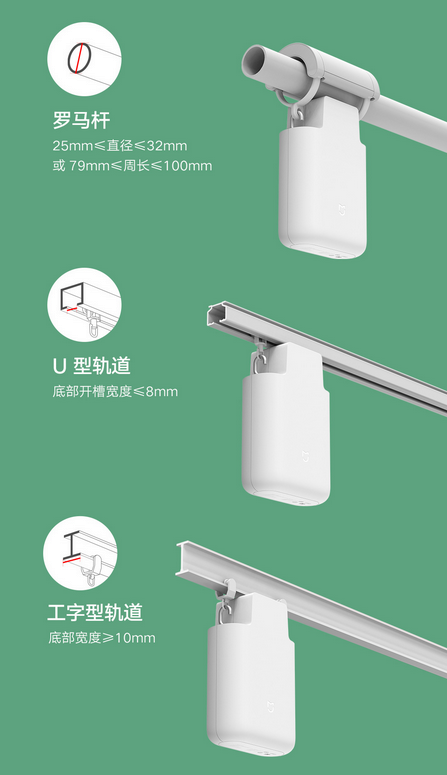 Supports a variety of control methods, including Xiao Ai voice control, curtain status display, and curtain opening and closing ratio control through the Mijia app.
If the user needs to open and close the curtains in both directions, group control can be set on the Mijia app (two Mijia Curtain Companions are required to use together).
It can pull up to 12kg of curtains, has a built-in 6400mAh lithium-ion battery, and supports 6-month battery life mode and 4-month normal mode use.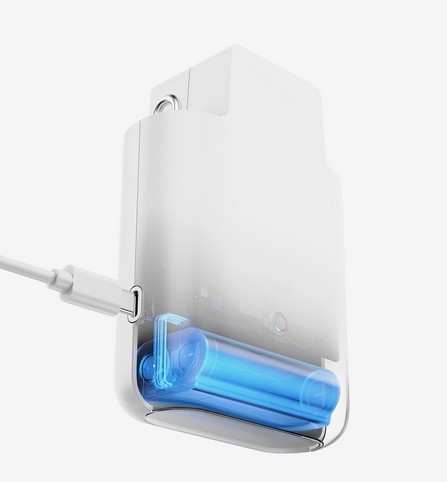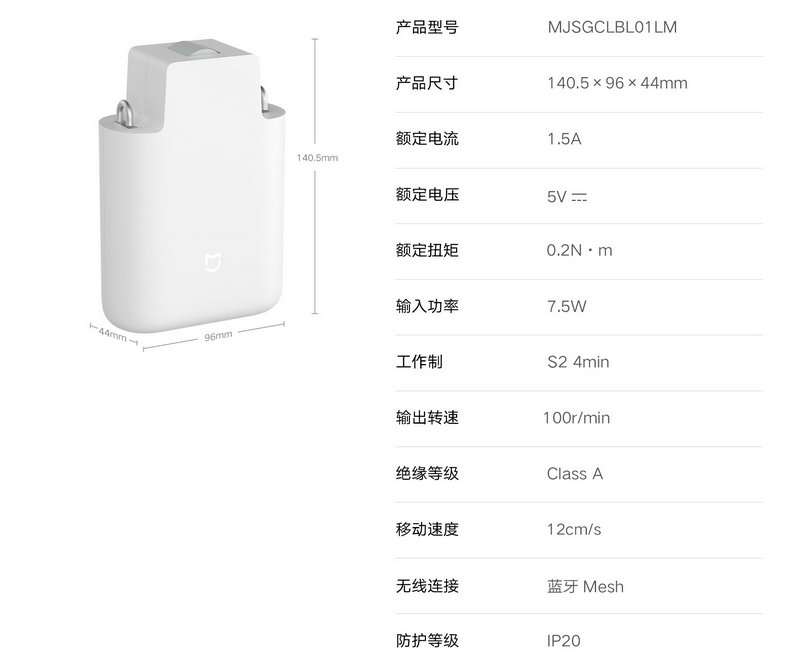 FAQs
Do I need to use The Gateway if I am using 2 of this product? My curtains slide on both sides and meet in the middle upon closing.
If you need bidirectional opening and closing of curtains, you can set up group control in the Mi Home App (server China); bidirectional and one-way opening and closing operations are easy and practical.
Does it supported globally? Does it connects to wifi for control? Does the app support English? Does it supports by google assistant?
Doesn't support google assistant, isn't a global product. It works with Mi Home App connected to chinese server.
Best deal