Mi Camera 2K (Magnetic Mount)
Brand: Mi
Model:

MJSXJ03HL

What is it:

Security camera

Release date:

October 2021
Report an error
Buy Mi Camera 2K (Magnetic Mount) at best price
Analysis of Mi Camera 2K (Magnetic Mount)
New product in the global market, the surveillance camera Mi Camera 2K (Magnetic Mount).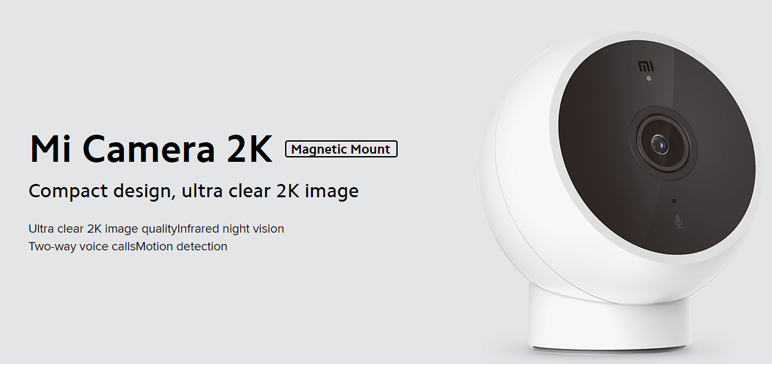 Regarding the design, there are no changes with respect to its predecessor, the Mi Smart Camera Standard Edition model.
The 2K version of the camera still comes standard with a 5V1 A power supply head. Like the previous model, this is an indoor camera as it lacks IP protection.
It has an ultra-clear resolution of 2304 * 1296, which can display more image details. However, due to hardware limitations, 2K means the weakening of the ultra wide angle and the 2K version of the lens. The angle is 125 °, but this is sufficient for indoor application scenarios.

The 2K resolution image is clear not only during the day, combined with the built-in 940nm infrared fill light, the night vision effect is also super clear.
This global version is compatible with Alexa and Google assistants.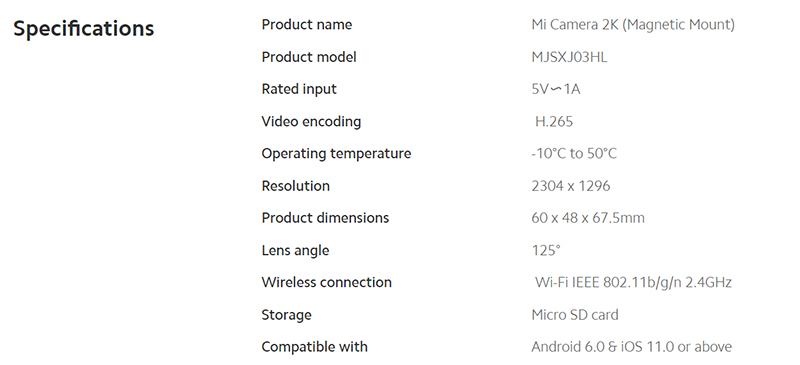 Best deal