Recommended
My Air Purifier 4 Pro
Brand: Mi
Model:

AC-M15-SC

What is it:

Air purifier

Release date:

September 2021
Report an error
Specifications
Medidas
680 x 275 x 275 mm
Área recomendada
35 - 60 m²
Sensores
Sensor de partículas láser
Consumo energético (min.- máx)
50 W
Funciones generales
Filtro HEPA H13
Report an error
Buy My Air Purifier 4 Pro at best price
Analysis of My Air Purifier 4 Pro
The Mijia Air Purifier 4 Pro continues the square vertical shape of previous generations, with a 360 ° air intake on all sides and an air outlet design on the top. Unlike in the past, the new top grill can be removed by unscrewing, making it easier to clean fan blades and air ducts and avoiding secondary contamination.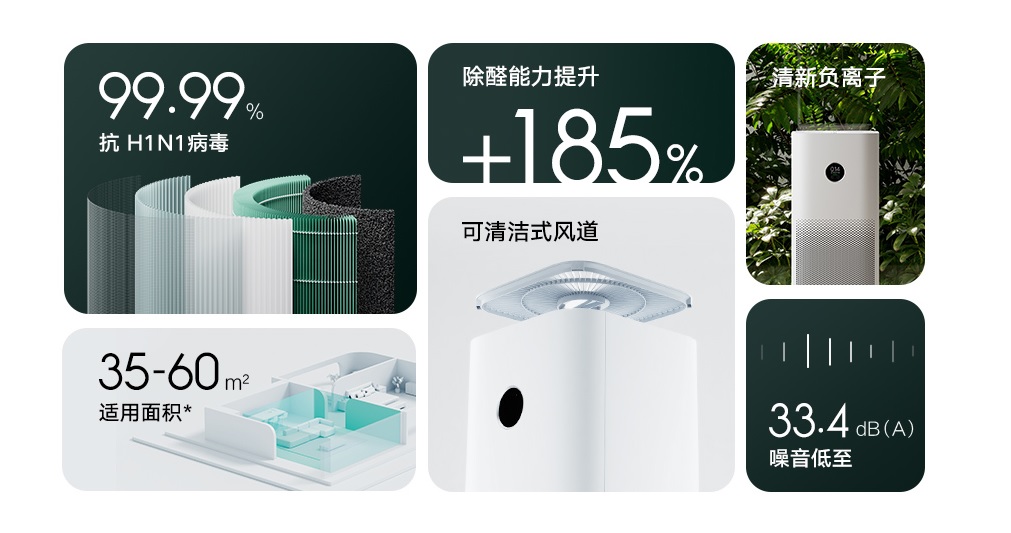 It is also equipped with an OLED screen, which can display PM2.5 data in real time, the three-color light bar intuitively provides feedback on indoor air quality, and you can adjust different operating modes as required.
The Mijia 4 Pro Air Purifier uses a powerful five-layer integrated filter element. The size of the filter element has been improved and the diameter and height have been increased. At the same time, the number of pleats of the filter element and the height of the filter element have been increased to increase the deployment area of ​​the filter material and the amount of activated carbon. It may take up to 9 months to replace the compartment.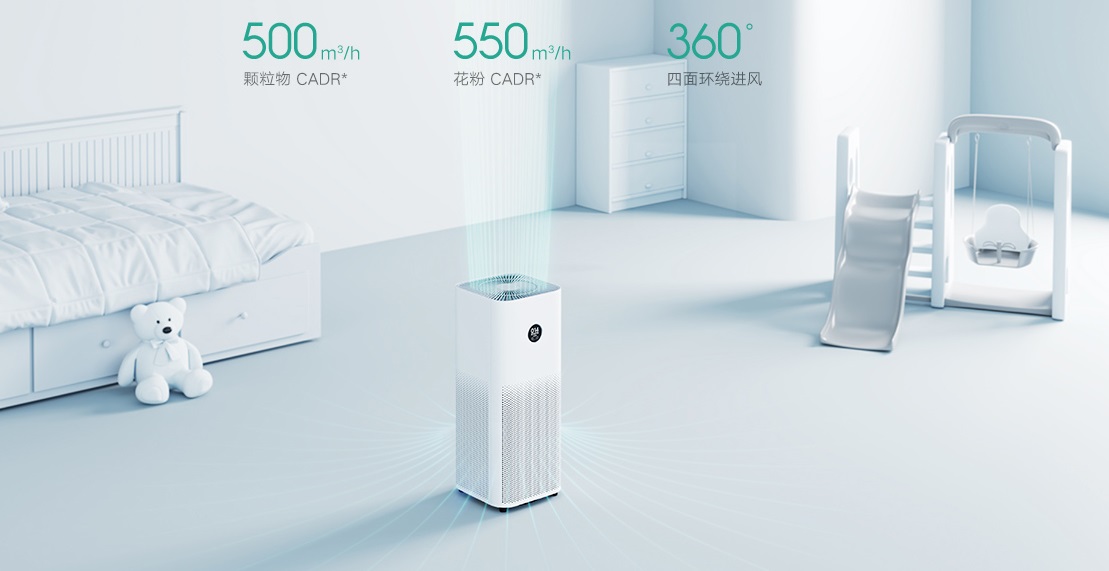 In terms of performance, the Mijia Air Purifier 4 Pro can deliver 8330L of clean air per minute, the CADR value of particulate matter is as high as 500m³ / h, and the output air volume in 3 minutes is equivalent to the air volume. in a children's room of 10 square meters.
The CADR value of formaldehyde is 200 m³ / h, the formaldehyde removal rate in one hour is 95.37%, and the ability to remove formaldehyde is increased by 185%.
The filter element also uses antibacterial and antiviral double coatings, which can inactivate some bacteria and viruses, 99.99% anti-H1N1 virus, 99.99% anti-Staphylococcus aureus, 99.99% anti-E. coli.

Best deal