Recommended
Mi 11
Brand: Mi
Model:

M2011K2C

What is it:

Smartphone

Release date:

December 2020
Rankings:
Report an error
Specifications
Dimensions
164.3 x 74.6 x 8.06 mm (normal) / 8.56 mm (leather)
Weight
196 g (normal) / 194 g (leather)
Screen resolution
3200 x 1440 WQHD
Cameras
Standard 108MP
Wide-angle 13MP
Macro 5MP
Selfie 20MP
Video
8K recording
Slow Motion 120fps
Connectivity
5G, 4G+, 4G, 3G, 2G
Dual SIM (Nano SIM+Nano SIM)
Wi-Fi 2.4GHz, 5GHz and Wi-Fi6
Bluetooth 5.2
GNSS satellite three-frequency: A-GPS, Beidou, Galileo, GLONASS, GPS
USB Type-C
NFC: Yes
Audio jack: No
IR: Yes
Fingerprint reader
On screen
Battery
4600 mAh
Fast Charge 55W
Report an error
Analysis of Mi 11
Updated February 8, 2021
This model reaches the international market.
It's official!
The Mi 11 will be released on December 28 (and it is not an April Fool). Many have been rumors about it, but nothing verified.
So we will update this post as we get serious and truthful information, and we will make a reverse publication, that is, you will see the latest published first so that it is easier to see the most recent news.
Updated 12-28-2020
We are in full presentation, and this is the video in which we can finally see the new Mi 11.
The 6.81" AMOLED screen is already confirmed, which according to the statements of the DisplayMate A review, we are facing the best screen in the world: 'Mi 11 has the best smartphone screen in the world, calibration precision similar to that of a textbook and viewability, which is extremely impressive, and arguably near perfect.'
It has a 2K resolution, with a maximum brightness of 1500 nit, and a refresh rate of 120 Hz and 515 ppi.
In this other video, they show us how is the leather finish that some models will have. Without a doubt, a very different ending than what we are used to.
We continue. It is the turn to speak of the heart of the phone, the processor. As we already knew, this phone carries Qualcomm's new processor, Snapdragon 888 5G, with an Adreno 660 GPU.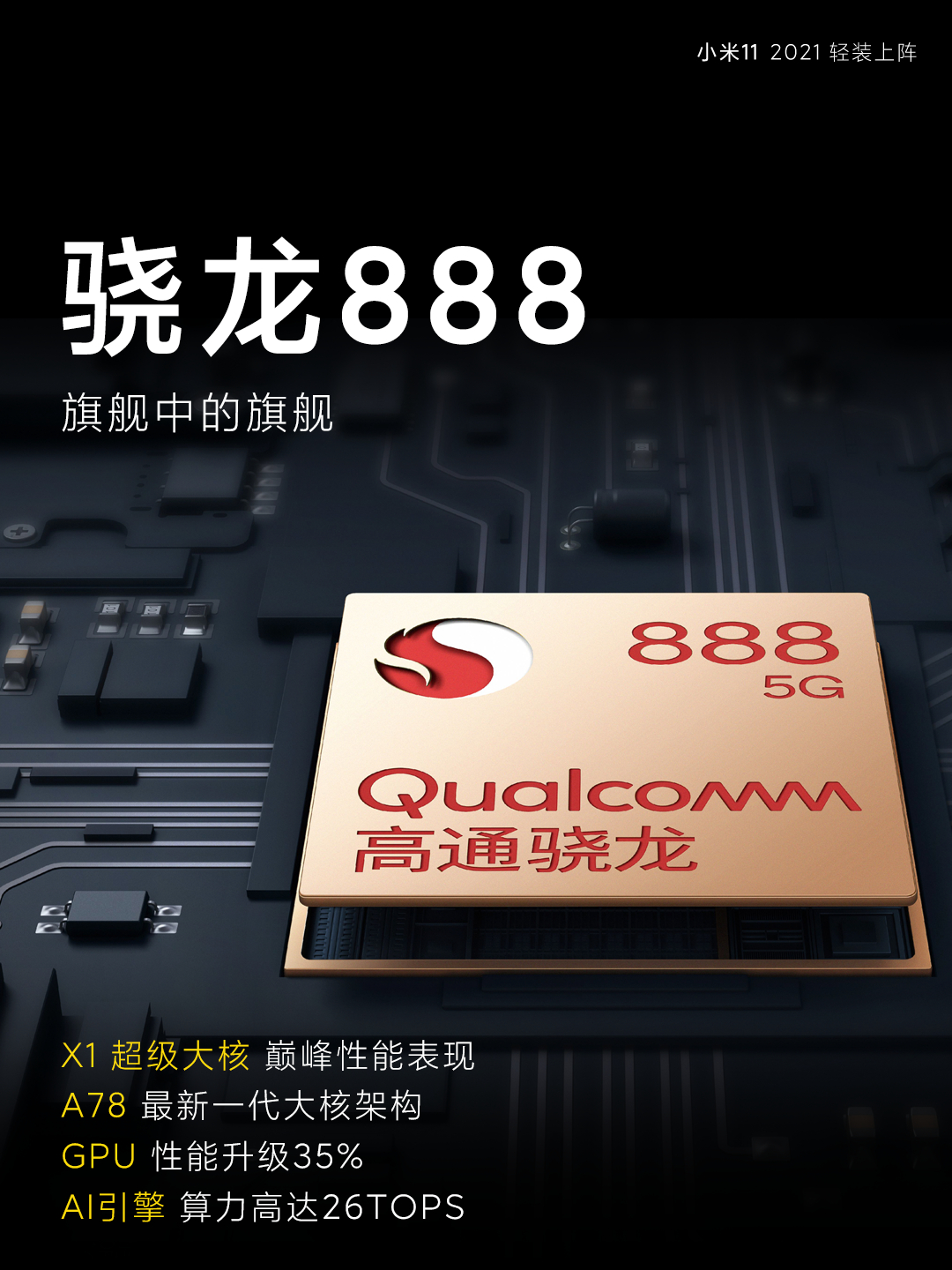 We go on to talk about the battery:
4600 mAh large capacity
Fast flash charging cable 55 W, 100% complete in 45 minutes,
Fast wireless flash charging 50 W, 100% complete in 53 minutes
Wireless reverse load of 10 W
As for the cameras, it mounts a 108MP main sensor, along with a 123º wide-angle and a macro lens.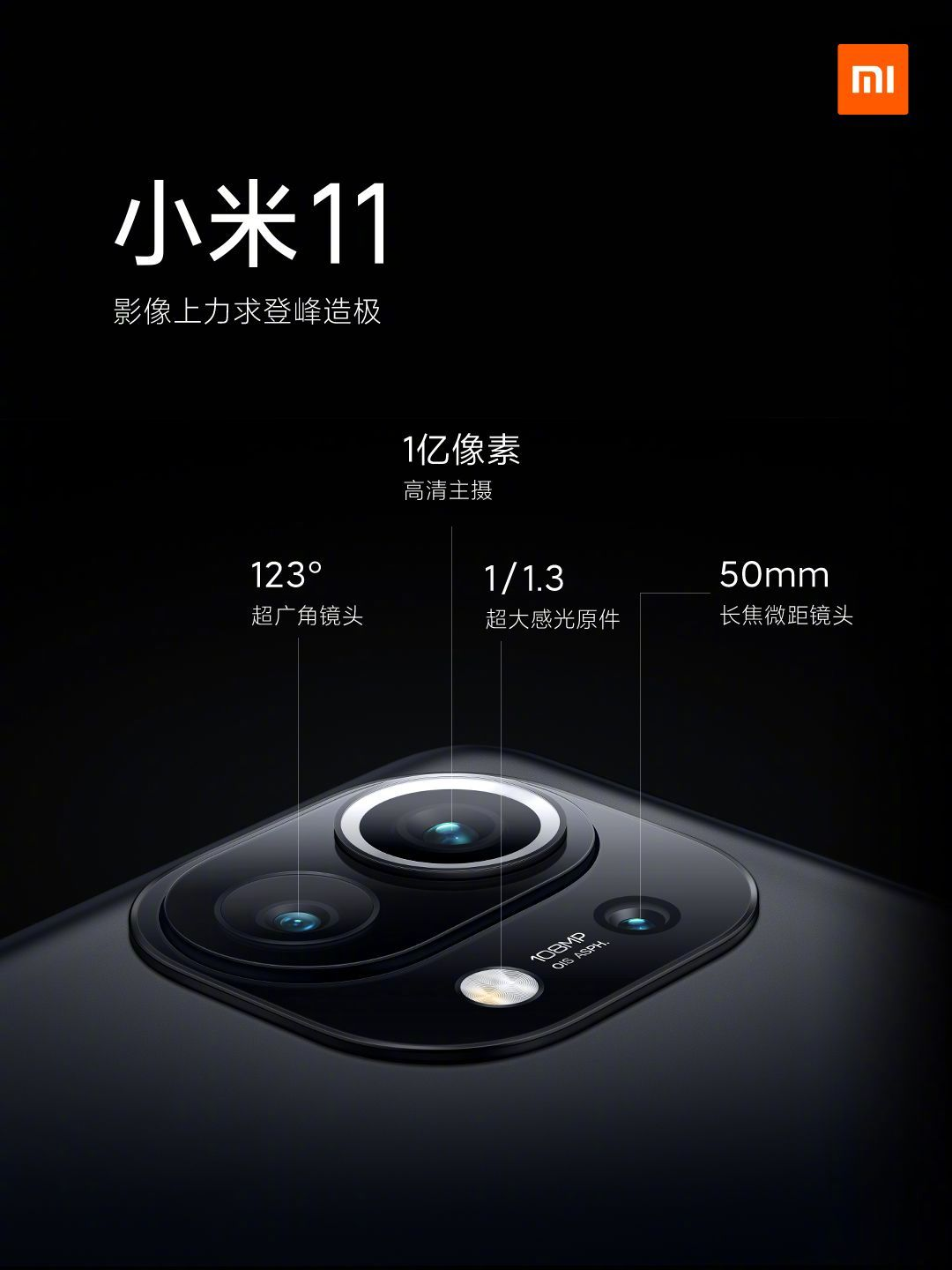 We will update the specifications as they become available.
Updated 12-27-2020
In the absence of just 1 day to put a face to the new Xiaomi smartphone, the official announcement of the arrival of MIUI 12.5 is made. They emphasize that it will be a big leap in the privacy section.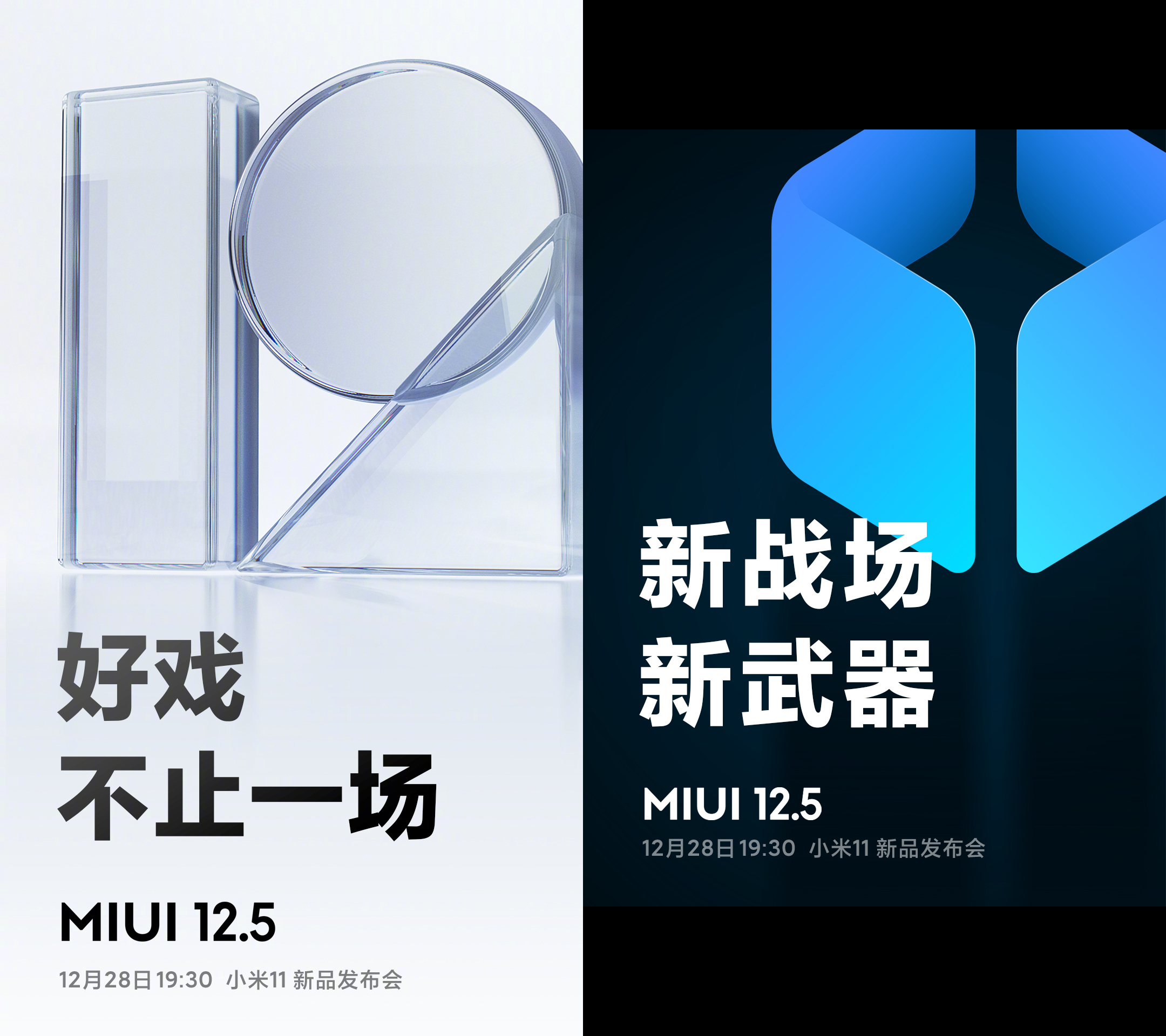 Updated 12-26-2020
Today, Xiaomi decides to reveal more details about the Mi 11, and precisely today, they reveal a fact that many will not like at all.
Xiaomi has published a video in which we can see the box of the future phone, and with which a decision made by the brand is also announced.
The new phone will NOT have the charger included in the box. They appeal to a decision made based on caring for the environment, to find a balance between industry and ecology. Without a doubt, a decision that leaves no one indifferent.
Changing third, Xiaomi unveils more news about the Mi 11, in particular, in its acoustic aspect. This model will incorporate stereo sound, and from the hand of Harman/Kardon.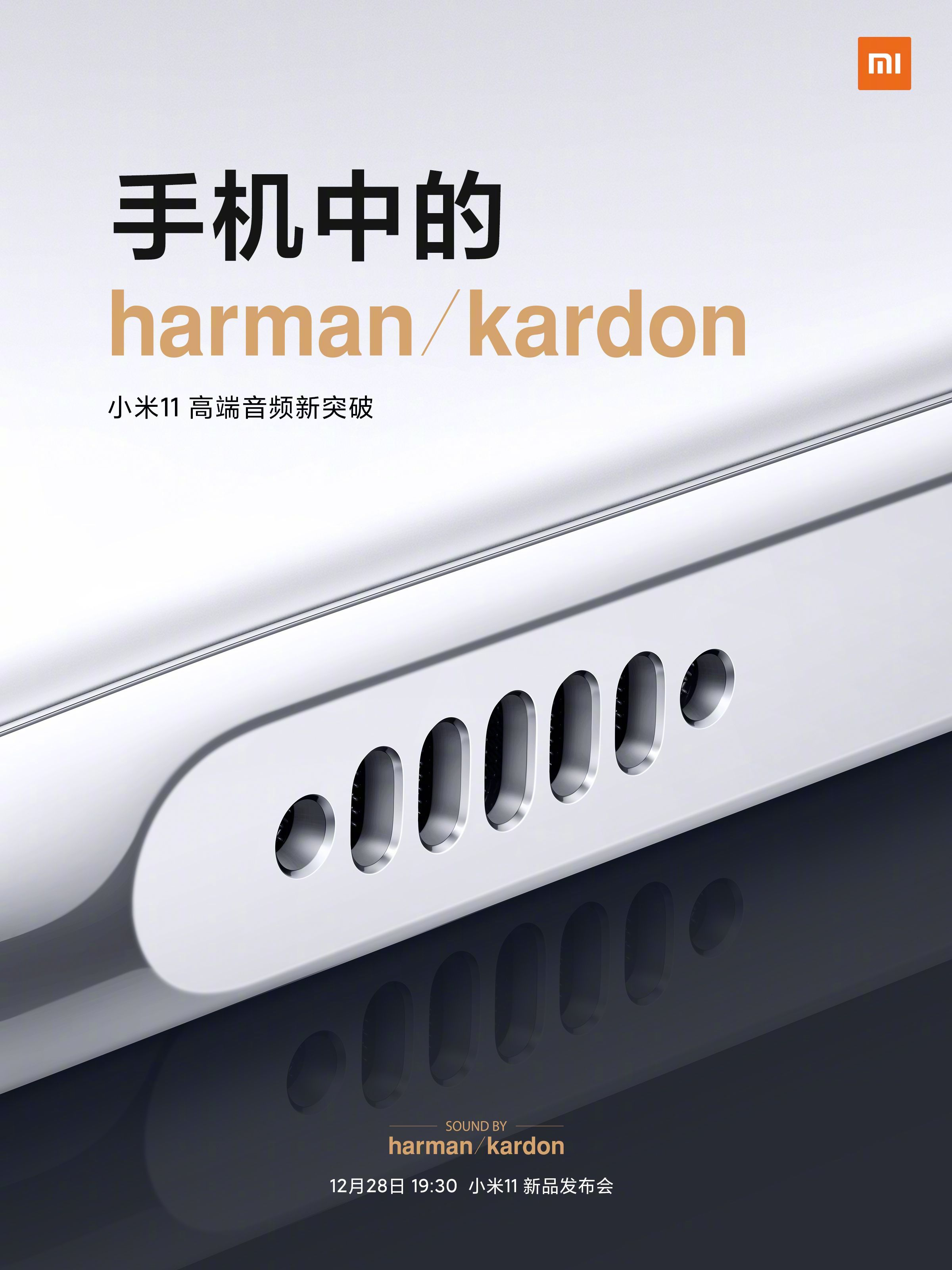 Updated 12-25-2020
Today is the turn of the screen. Without a doubt, Xiaomi is very proud of its creation, since it mentions that it will be a great revelation in the market, thanks to the implementation of up to 13 innovative technological advances. It could be said that we are in front of the best screen on the market.
On the other hand, this phone incorporates a new generation of Gorilla Glass called Victus. It is the 7th generation, but they assure that it is an intergenerational leap thanks to the advances made in protection against falls, rubbing, scratches, offering truly surprising results.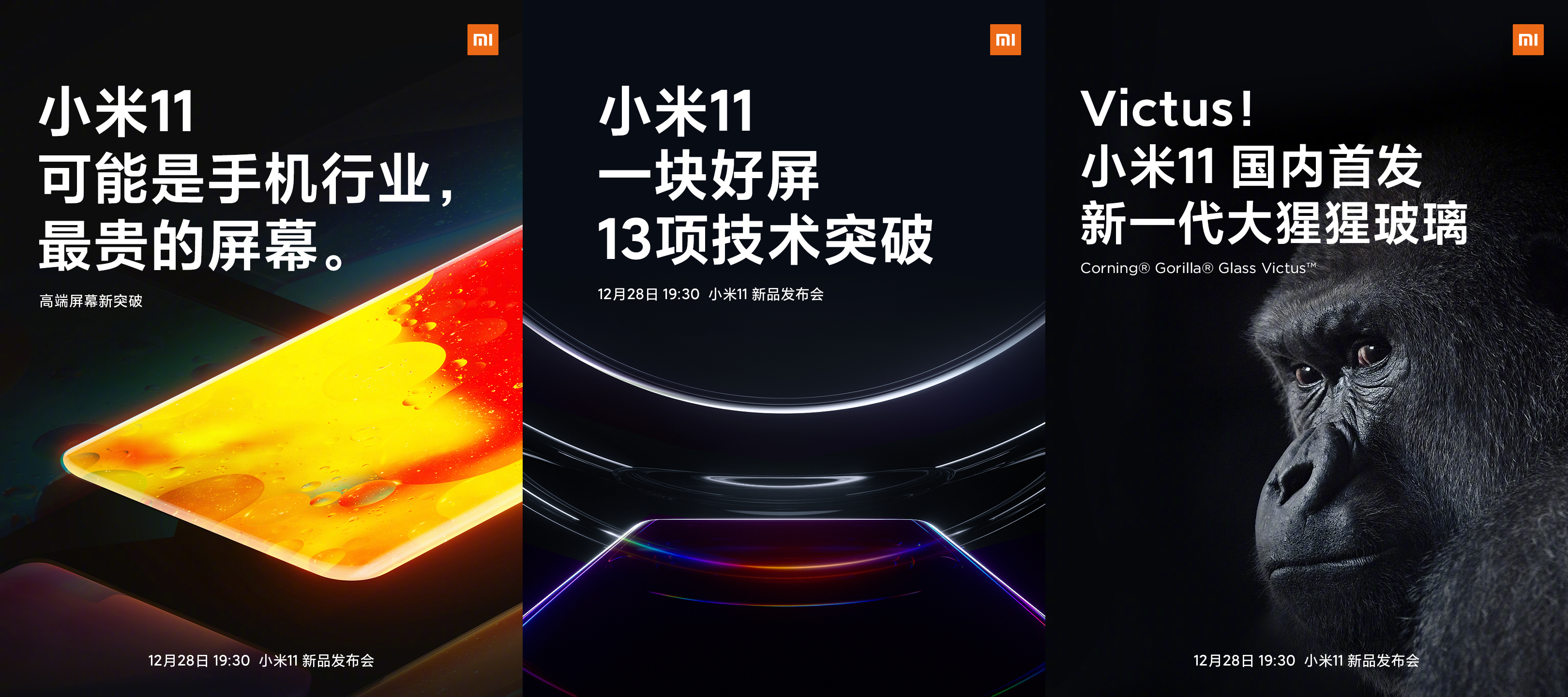 Updated 12-24-2020
Today Xiaomi reveals some of the possible novelties of this phone in the photographic section. This image indicates that a new era of photography is coming, computational photography.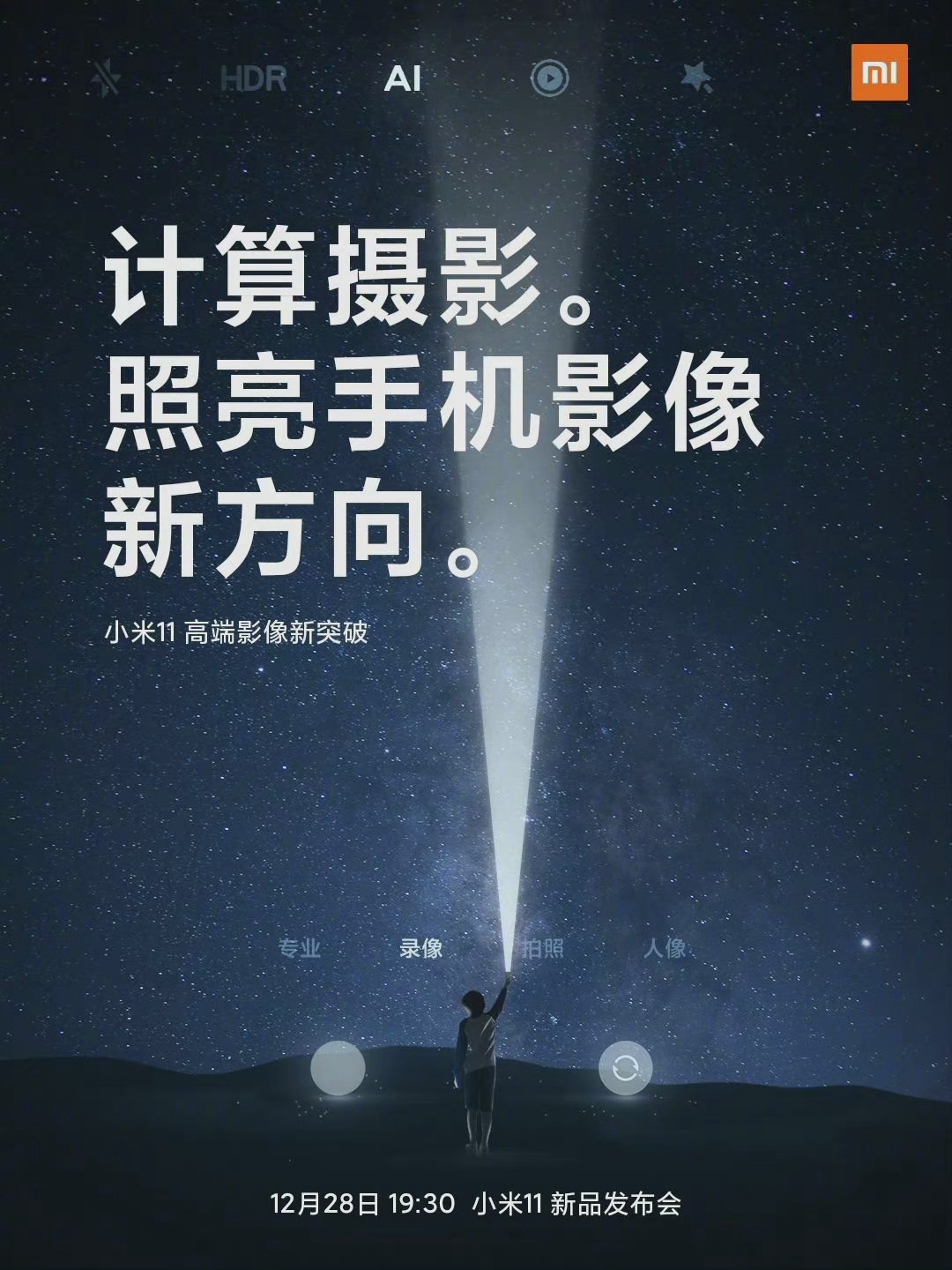 In addition, they publish a preheating video in which we can intuit that perhaps this model integrates the flash function on the screen. They promise a completely different photographic experience.
Updated 12-23-2020
There are still 5 days left for the presentation of this new Xiaomi flagship, but the brand itself begins to reveal certain characteristics. Today 2 images have been made public that refer to its improvements.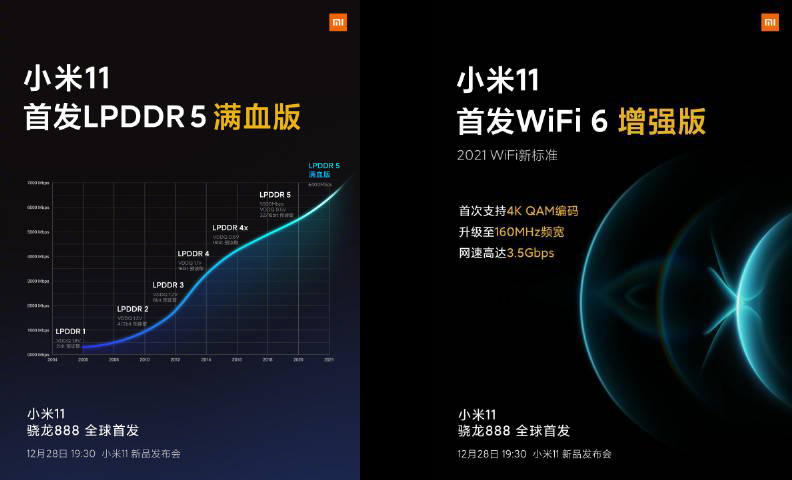 As we can see, Xiaomi announces an improvement in terms of LPPDR5 RAM, achieving rates of up to 6400 Mbps, which is up to 116% improvement over the previous generation.
On the other hand, its WiFi 6 connectivity is improved to reach a transmission speed of up to 3.5 Gbps.
At this time (11:30 am on December 22) we can confirm that its appearance is not different from what had been leaked so far. We show you an image published a few minutes ago in one of the Xiaomi Apps in which we can see the camera module.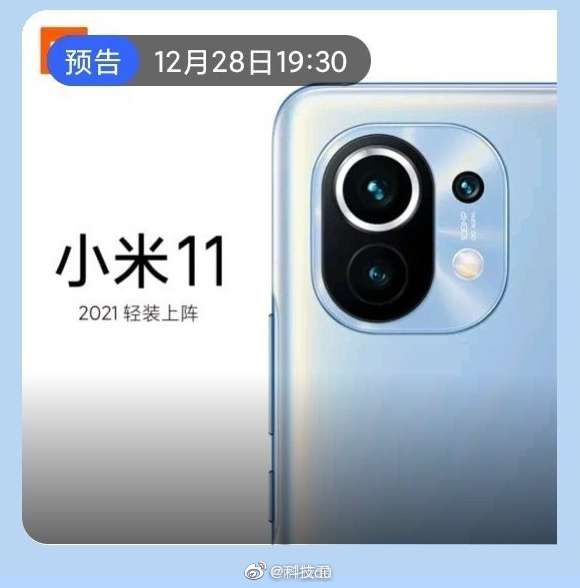 Best deal