Dreame T30 Cordless Stick Vacuum
Brand: Dreame
What is it:

Vacuum cleaner

Release date:

June 2021
Report an error
Specifications
Tipo de batería
Batería de litio
Capacidad de la batería
2900 mAh
Motor
Dreame SPACE 5.0 Smart VF Motor
Report an error
Buy Dreame T30 Cordless Stick Vacuum at best price
Analysis of Dreame T30 Cordless Stick Vacuum
A new model of vacuum cleaners arrives at the Dreame house, Dreame T30.
It brings with it important improvements compared to previous models, especially in terms of suction power and autonomy, in addition to the obvious design changes.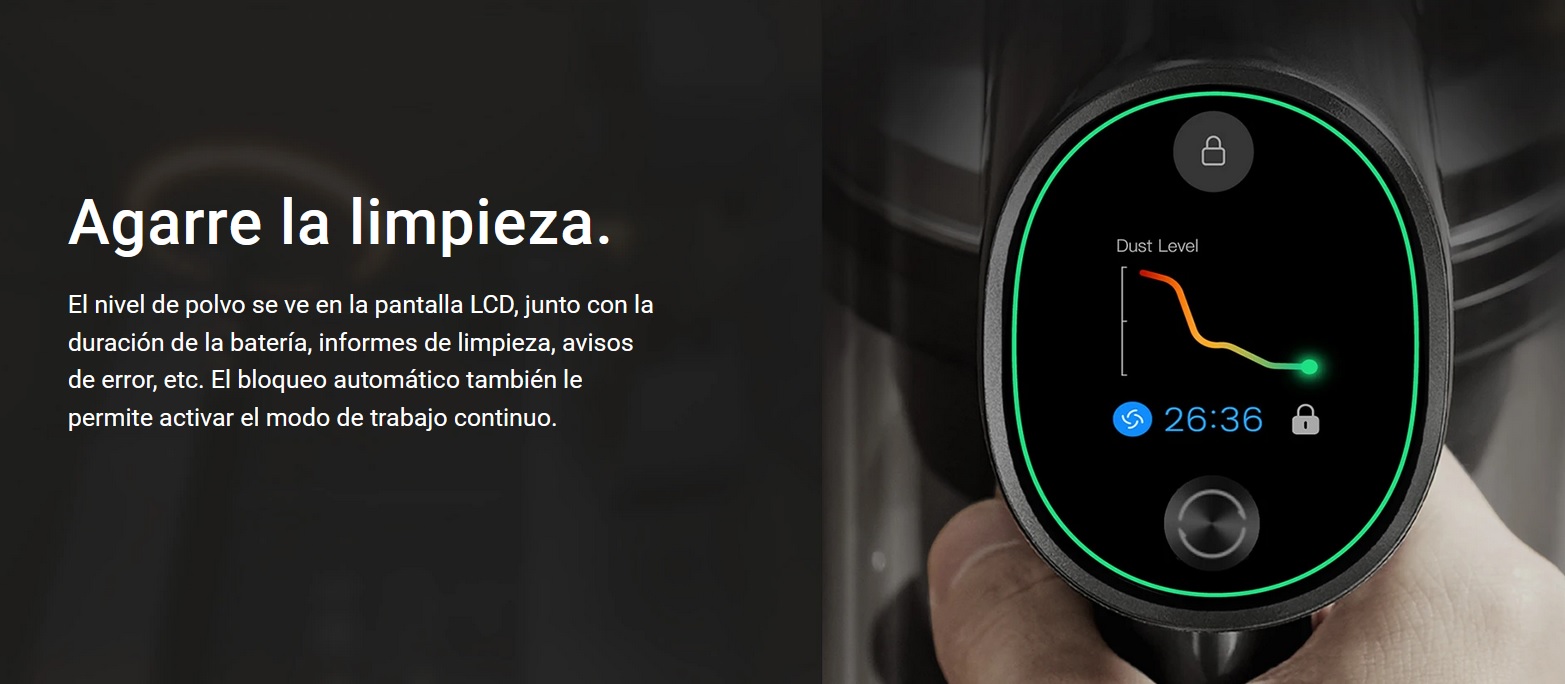 On its LCD screen we can obtain data such as the level of dust, battery life, work modes and also offers the possibility of blocking the mode in which it is being vacuumed for continuous operation.
It has a dirt sensor that allows the machine to change the suction mode automatically to achieve a more rigorous cleaning and better autonomy management.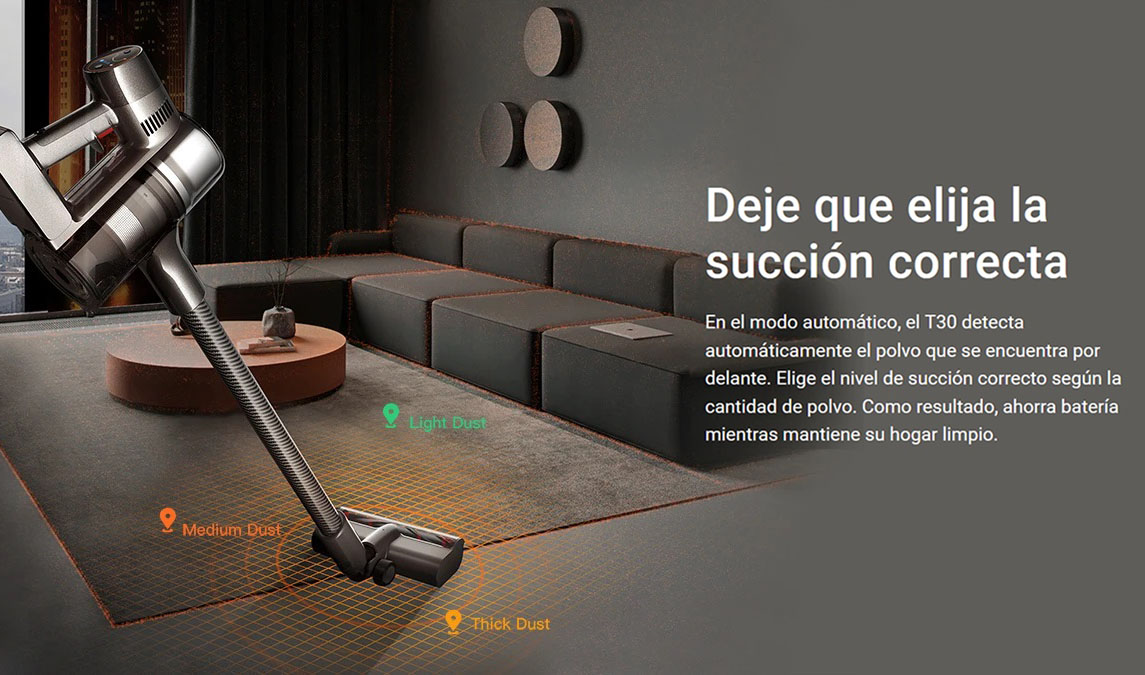 Its Dreame SPACE 5.0 Smart VF Motor turns at 150,000 rpm, and generates a suction power of 27,000 Pa and 190 AW. The engine incorporates a noise reduction system.
If we talk about autonomy, we see that it equips an 8-cell 2900 mAh battery, which achieves a duration in its ECO mode of up to 90 minutes. It should be mentioned that the battery is removable, allowing for easy replacement.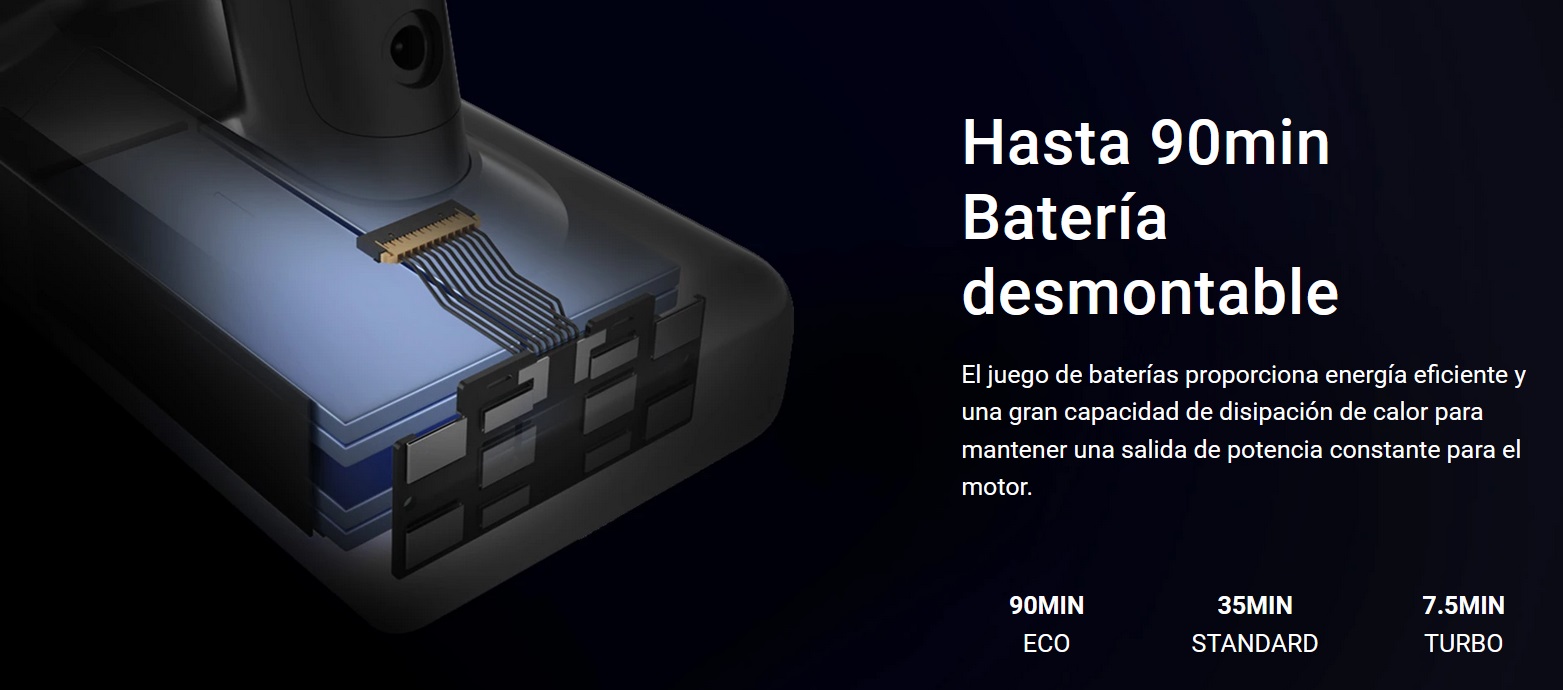 The main brush makes vacuuming and cleaning easy on all types of floors and carpets.

Its 5-layer filtration system traps 99.6% of particles as small as 0.3 microns and prevents them from leaking into the air.
It brings with it several accessories, among which an articulated arm stands out that allows access under furniture without difficulty.
Best deal