Buy Black Shark Phoenix TWS at best price
Analysis of Black Shark Phoenix TWS
Along with the presentation of the new Black Shark 5, new headphones appear, Black Shark Phoenix TWS or also called JoyBuds Pro.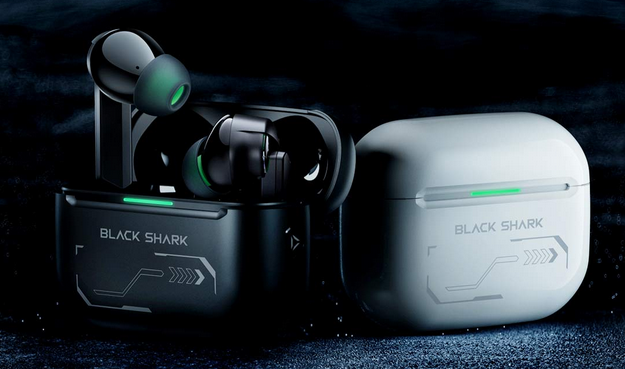 The new product features up to 40db depth noise reduction, 85ms full-link ultra-low latency gaming mode, and 12mm high-quality dynamic sound unit. The purpose is to create a level of sound quality that closely matches scenes such as games and music.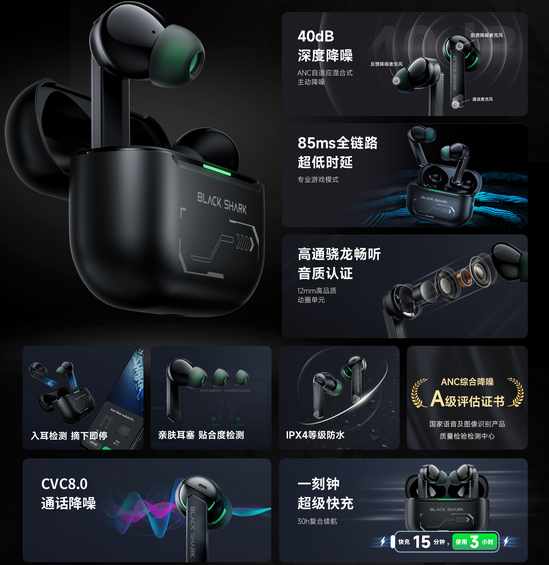 They are equipped with Qualcomm's latest generation QCC3056 chip, which adopts feed-forward + feed-back adaptive hybrid noise reduction method, and after a year of careful tuning by various audio experts, it has achieved a maximum of 40dB depth noise reduction.
You can set five noise reduction modes: Light, Balanced, Deep, Adaptive, Windproof; Two modes of use: Transparent, Normal mode; and Scene Mode: Music, Game Mode. Whether in a noisy or quiet environment, find a matching pattern and enjoy a great listening experience.
The focus here is on gameplay. 85ms full-link ultra-low game scene sound delay brings a more direct immersive experience to the game. The Bluetooth 5.2 standard and Qualcomm Apt-X adaptive audio codec technology have become an absolute guarantee of low latency through the custom Black Shark protocol.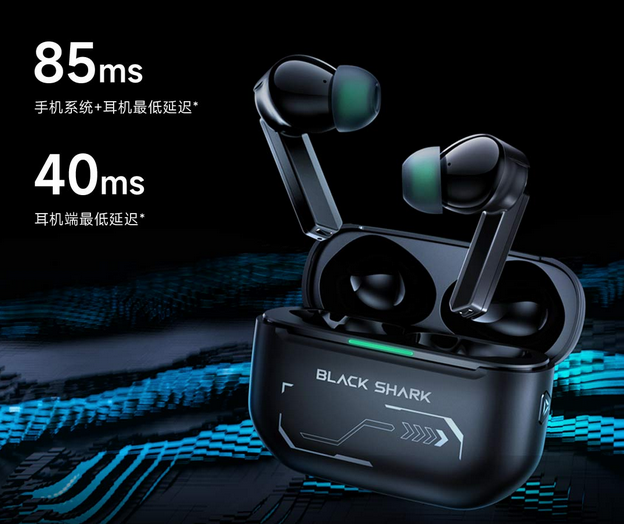 As the core of an earphone, the sound module adopts an exclusive custom high-quality 12mm voice coil, which has passed the Snapdragon sound quality certification and achieved 24-bit sampling rate sound quality output and 96 kHz, which is double compared to the normal 48 kHz. At the same time, the headphones support apt-X adaptive audio codec technology and are tuned by professional tuning masters. Users only need to be in 'music mode' to enjoy high quality music.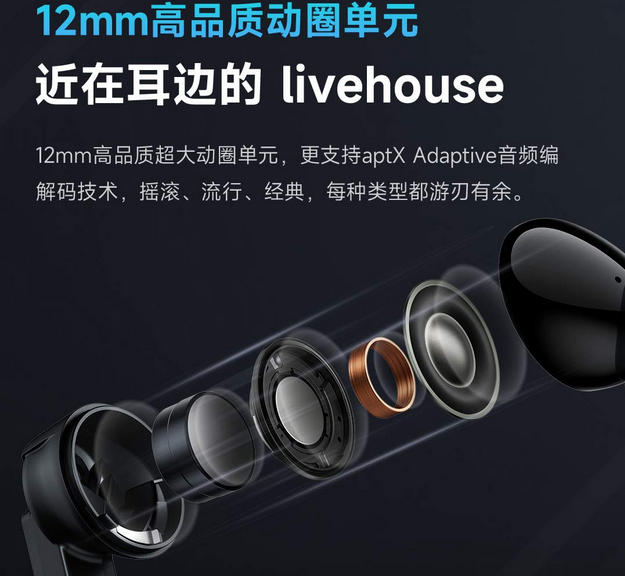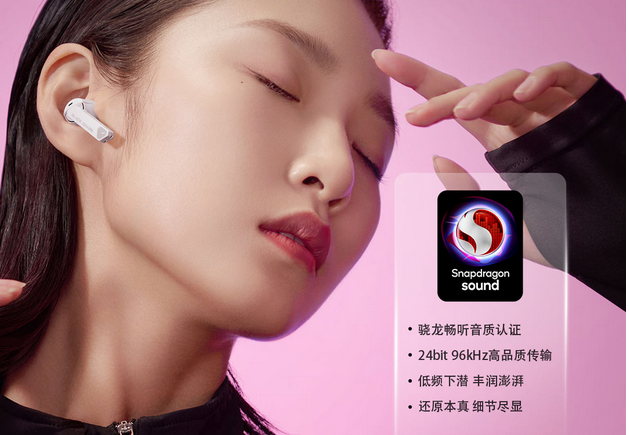 The most basic hard core, the earphone adopts Qualcomm CVC8.0 dual microphone call noise reduction, which effectively eliminates echoes and ambient noise, and cooperates with Snapdragon to listen link call sampling rate 16-bit 32kHz uplink, whether it's phone calls, video calls or game voice intercom, what the other party hears is your high-quality voice quality.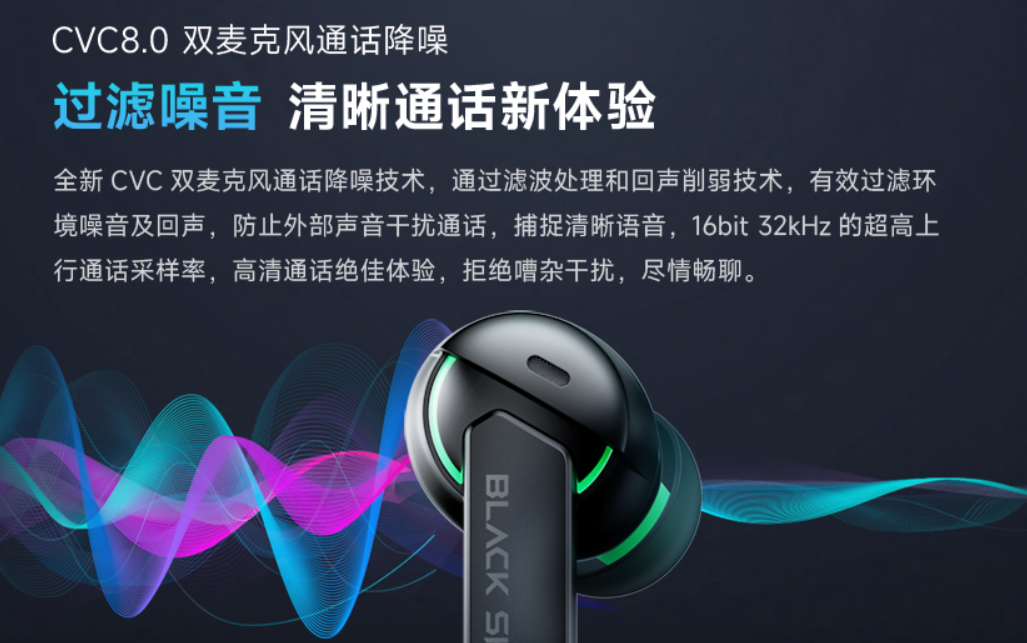 In terms of battery life, the Black Shark TWS Bluetooth headset noise reduction version uses a combination of 58 mAh (earphones) + 420 mAh (charging compartment) battery. The headset can reach 10 hours of music battery life and 5 hours of call battery life; With the charging box, you can achieve up to 30 hours of music battery life. At the same time, the earphones also support fast charging function, which can be used for 3 hours after charging for 1 quarter of an hour.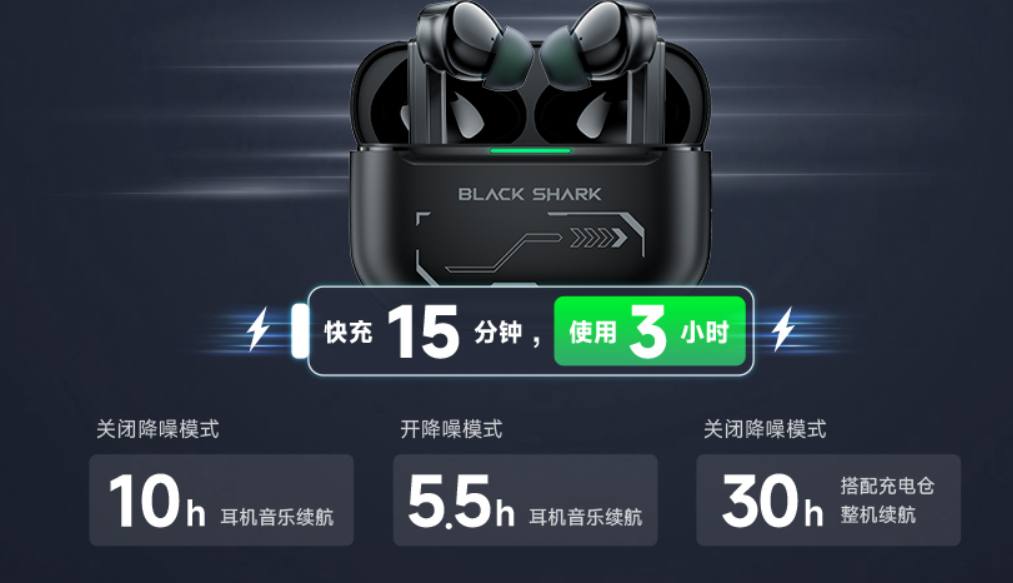 In other respects, the noise-canceling version of the Black Shark TWS Bluetooth earphones has reached IPX4 waterproof level, and the charging compartment has reached IPX2 waterproof. It is not a problem to wear it on sports, sweaty and rainy days.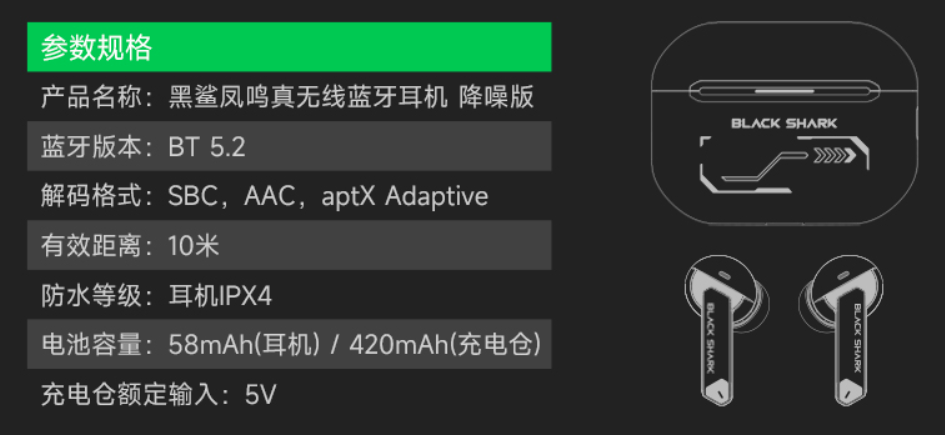 Best deal