Specifications
Dimensions
42.8 x 35.6 x 9.85 mm
Material
Aluminum alloy, PC
Screen / Resolution
1.65" AMOLED / 348 x 442
Battery life (Max / Min)
24 days / 14 days
Connectivity
Bluetooth 5.0 BLE
Sensors
BioTracker 2 PPG sensor (supports blood oxygen)
Air pressure sensors
Acceleration sensors
Gyroscope sensors
Geomagnetic sensors
Ambient light sensors
Temperature sensor.
Colours
Black, Green, Pink
Report an error
Buy Amazfit GTS 2e at best price
Analysis of Amazfit GTS 2e
Update 2021
Only 1 month after being presented in China, this model crosses borders and its international version arrives.
After the release of the Amazfit GTS 2, Amazfit launches the GTS 2e.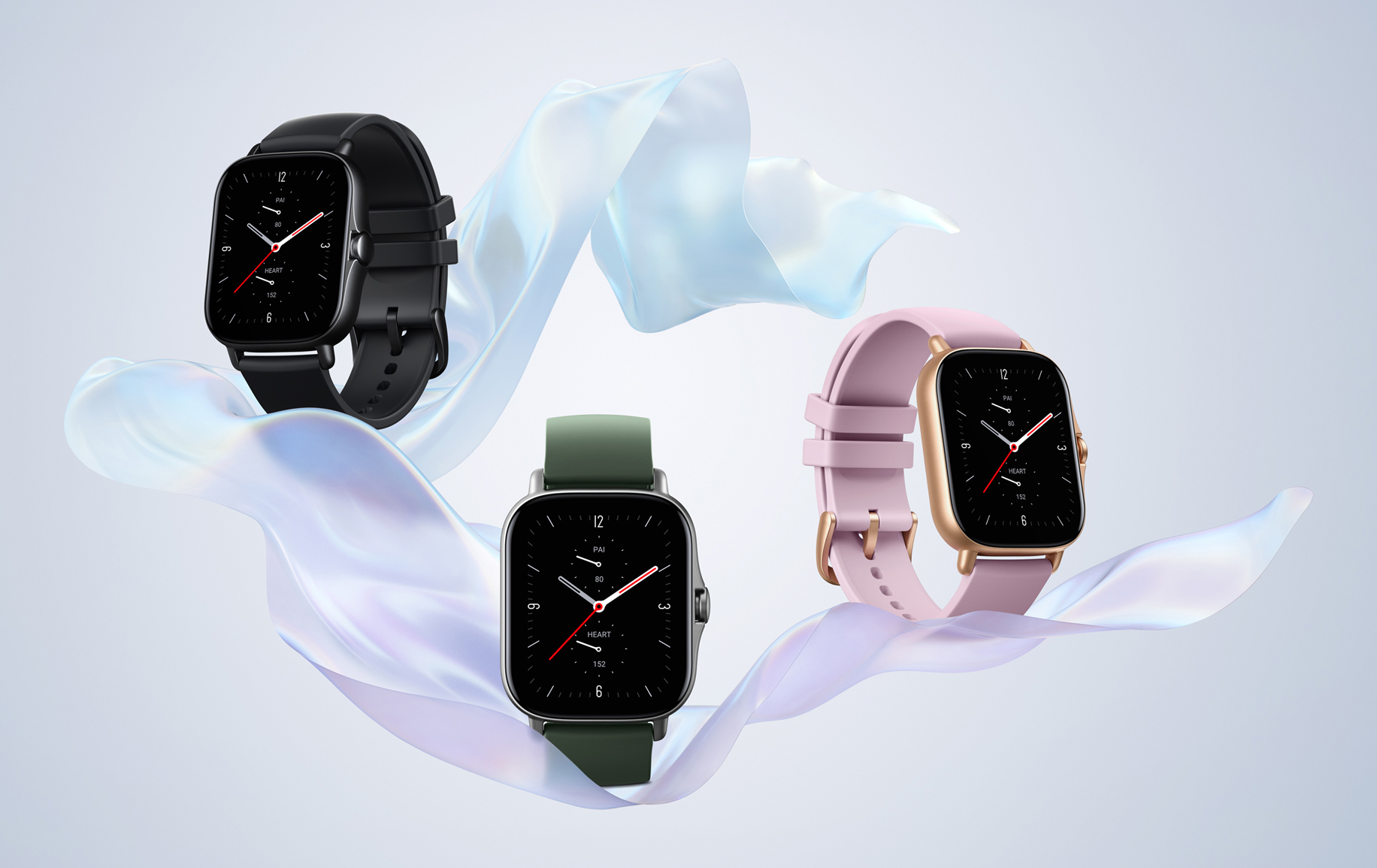 This model hardly has any aesthetic differences from its predecessor, only that instead of having 3D glass on its screen, it has a 2.5D glass.
Another difference can be found in its connectivity. The GTS 2e eliminates the option of a WLAN connection, leaving Bluetooth 5.0 and NFC.
The possibility of answering calls from the clock also disappears, although it maintains the microphone for commands to the assistant voice.
Perhaps because of this, its autonomy is significantly improved, despite having the same battery. Now the GTS 2e is capable of achieving a duration of 14 days with normal use, compared to 7 days of the GTS 2 model.
Seeing this, the question is, and what news does it bring?
Well, the novelty is that it incorporates a sensor for measuring the temperature around the clock. This can be translated into that if we wear it, it can be used to measure body temperature, a very useful quality in current times.
As the company reports, the value obtained from this Measurement could be affected by multiple factors and should not be considered a medical value. If a somewhat more precise measurement is required, the values obtained will have to be taken for 15 minutes to see the possible alterations.
Best deal