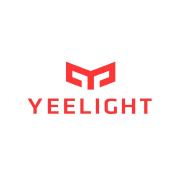 Chinese smart lighting and innovation brand born in 2012.
Since then, it continues to combine lighting and technology to offer high quality items for our homes.
For all this, today, Yeelight is considered a leading brand in the sector.
It can also boast that its products are compatible with several of the great intelligent IoT platforms, such as Apple HomeKit, Google Assistant, Amazon Alexa and Xiaomi Mijia.
Showing 1-12 of 12 results
Sort by release date (newer first)