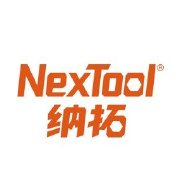 To express enthusiasm for life, to express the grammar of destiny, this time we are not using words, we are not using letters and we are not even using that look in the eye or a smile. We are using NexTool.
To understand a person, look at his friends; To understand a person, look at the tools he uses.
The tools are the link between the heart and the hand, like the 'wings of the tiger', the tools are infinitely intelligent, they are at hand for your satisfaction, the trigger for your innovations.
If you understand life, you will appreciate its simplicity; If you understand balance, you will love the versatility.
These tools are there when you look for them, always dedicated, loyal, efficient, not really 'just' a tool, but something with that warmth, that feeling, that wordless empathy, all yours.
'That' is NexTool.
Showing 1-10 of 10 results
Sort by release date (newer first)