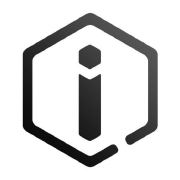 In recent years, IQUNIX has become one of the most talked about companies in the world of mechanical keyboards by creating a large number of mechanical keyboards. The products have become revolutionary for offering incredible aesthetics and a riotous writing experience. Seen on an increasing number of mechanical keyboards around the world, IQUNIX is a true trendsetter making his mark on the industry.
Based in Shenzhen, IQUNIX was founded by Levan Li in 2014. Dissatisfied with the limited number of options available when it comes to attractive mechanical keyboards, Levan decided to start designing his own to create perfection on his head. With many more established users joining and taking notice, IQUNIX has gradually become a staple. Building on this acclaimed and eye-catching design, IQUNIX has expanded the range in the following years to attract more users.
In addition to mechanical keyboards, IQUNIX is a benchmark in the design of supports for our equipment, combining elegance, simplicity and quality in a single product.
Showing 1-2 of 2 results
Sort by release date (newer first)