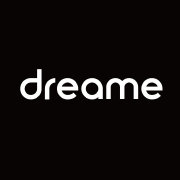 Established in 2015, Dreame Technology is an innovative company with a vision of "improving the quality of life of global users." The company focuses on high-end cleaning appliances taking advantage of astrodynamic technologies. At the end of 2017, Dreame joined the Xiaomi eco-chain, as the driving force and the leading company for smart home cleaning appliances.
The CEO and founder, Mr. Yu Hao, studied Computational Fluid Mechanics at Tsinghua University. He has liked inventing things since he was little. At age 12, he invented the "two-way circuit" from which his dream of technology emerged. In 2009, Yuhao started a space research project called 'Sky Workshop' at Tsinghua University that attracted the attention and investment of The Boeing Company. 'Sky Workshop' was the first hackerspace in China and is now the leading student technology team at Tsinghua University.
Yu Hao decided to start his own company in 2015 and use astrodynamic technologies with trivial things in life. Since then, Dreame has fundamentally changed the home cleaning industry.
Since aerospace science is the core technology, Dreame has created a high-tech Research and Development (R&D) team and product team. R&D personnel represent up to 80% of the team, with priority to address key technical issues. It is led by former members of the Tsinghua University R&D team, including experts who have previously worked on the Shenzhou 6 project.
Showing 1-4 of 4 results
Sort by release date (newer first)