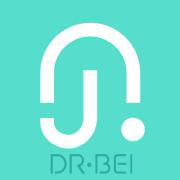 Xiaobei Technology was founded in 2016. As a member of the Xiaomi ecosystem, its goal is to launch high-quality products at a fair price for oral care for the whole family.
In 2017 the brand was awarded the RedDot Design award with its Dr. Bei Bass brush.
The company founded by Zhang Ju, who was the chief designer of the Olympic torch at the Beijing games, has a team of personnel from other major brands, such as Philips or Sony, and has medical personnel specialized in stomatology.
Its aim is to provide high quality, elegant and professional oral care products to the new generation of users. We are succeeding in making cavity medical products affordable for all users and developing hardware service in the meantime to cover each user's family with professional oral care products and services.
Showing 1-12 of 12 results
Sort by release date (newer first)