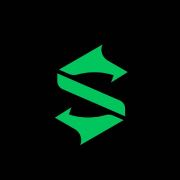 Black Shark is a cutting-edge gaming technology company developing a 360-degree gaming ecosystem based on hardware, software, and service. This is currently accomplished by our flagship gaming smartphones. Ultimately, our goal is to provide an unparalleled gaming experience to our international fan base and create the best gaming world with global players.
We believe that mobile games have unlimited potential, but that the industry has been held back by uninspired gaming phones. The perfect gaming phone isn't just about powerful hardware, it's also about cutting-edge innovation, refined construction and design, refined software, and gamer-centric service. At Black Shark, we focus on all these aspects to create not only the most powerful gaming phone in the world, but also an incredible community of gamers.
We believe that mobile games are the future, they just need to be supported and supported by the right people. We are revitalizing the industry with innovation, being the world's first smartphone brand to introduce liquid cooling for professional-level performance and a dedicated imaging chip for unmatched imaging. We work to support the esports, online gaming and streaming communities because we believe that games have an incredible ability to bring people together. We are here to be part of the revolution.
Welcome to the Rebellion.
Showing 1-5 of 5 results
Sort by release date (newer first)