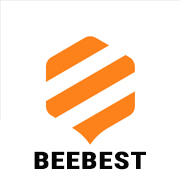 Xian Fengyu is established as a company in 2015 . That same year, Xiaomi, Shunwei and Zimi, jointly invested in the company.
The products and equipment were recognized by Xiaomi and joined its ecological chain.
It was in October 2017 when Xian Fengyu went on the market with the private brand Beebest.
Since then, it has continued to grow in the fields of communication and equipment for outdoors. It defines itself as a young company committed to making better and more innovative products in the field of intelligent communication and outdoor living.
Showing 1-11 of 11 results
Sort by release date (newer first)