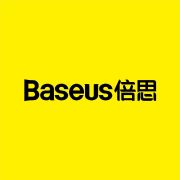 Founded by CU in 2011, Baseus is a consumer electronics brand of Shenzhen Baseus Technology Co., Limited that integrates research and development, design, production and sales. Baseus is simplified from the brand slogan "Base on user", which represents that the brand insists on thinking from the perspective of the users, and the products are designed with a high aesthetic and practical value.
10 years of growth has enabled Baseus to become a leading company in China's consumer electronics industry, and has always adhered to the design philosophy of design innovation and practical aesthetics, focusing on new technology and environmentally friendly materials. the environment, while integrating fashion elements into the product.
In addition to innovation capacity, Baseus also focuses on quality and technical strength, seeking excellent technical partners in various fields and jointly developing more competitive products.
In 2019, Baseus Laboratory was established with 35 professional quality engineers providing technical support. For each and every Baseus product, they will undergo quality inspection by the Baseus Laboratory before they are released to the market, in order to ensure that the product can maintain excellent performance in various environments of use.
At the same time, to ensure the smooth sale of products to all parts of the world, we carry out localization certification for different products in various countries in order to ensure that the quality of products can pass the tests in all countries in the world.
Showing 1-5 of 5 results
Sort by release date (newer first)