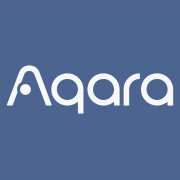 The Aqara brand was founded in 2016. The name 'Aqara' originated from the Latin words 'acutulus' (smart) and 'ara' (home). Aqara's vision is to provide customers with comprehensive smart home products and solutions that are beautifully designed, affordable, and easy to use.
Aqara is committed to providing energy efficient solutions to customers and our products have extremely low energy consumption. Our product design is simple and elegant, followed by the 'less is more' design philosophy. To serve as many customers as possible, Aqara products are compatible with all major platforms, including Apple HomeKit, Google Assistant, Amazon Alexa, and Mi Home.
Since 2017, Aqara has opened more than four hundred 4S "Aqara Home" stores around the world to provide more personalized smart home solutions. In 2019, Aqara entered the US market. Today, Aqara's online devices have covered 192 countries and territories, serving more than 2 million customers.
Aqara continues to expand its global presence in the United States, the EU, Russia, China, etc., and aims to bring smart home technology to every home in the world.
Showing 1-8 of 8 results
Sort by release date (newer first)