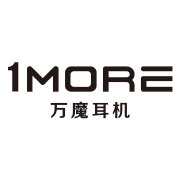 1MORE was born with a deep mission: music lovers, young or old, frugal or affluent, deserve to hear music as it is supposed to be heard, as the artist intended it to be heard. Music lovers deserve to HEAR MORE.
1MORE offers MORE by transcending industry standards through revolutionary innovation, design and quality. Nothing should come between you and your music, because the goal of any great technology is to disappear.
Through scrupulous engineering, streamlined manufacturing, and authentic marketing, we offer a level of affordable luxury that no other brand can offer. There are a mountain of headphone brands. 1MORE is not just climbing that mountain. We're turning it upside down so everyone can get to the top.
Showing 1-3 of 3 results
Sort by release date (newer first)